Anxiety & Stress
Iain A. Morrison
MA Psych Cert Ed.
---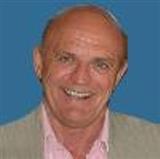 4.82 / 5
From 1,164 reviews
---
Chat Now!
$2/minute
---
Counseling Experts
Coaching
Spirituality
Other Help
3 Free minutes + 50% Off Rest of Session With Iain A. Morrison
Limited Time & New Clients Only!
---
About Me
I facilitate a psycho-analytically informed exploration of the issues that you bring to each session. This collaborative rapport yields an informed emotional intelligence which generates fresh perspectives on the tribulations you are enduring and the choices you have made and will make.
This process of enabling not only enhances the quality of your interior life but has the potential to transform your personal and social relationships be they at home, in education, at work or in society. It also equips you to better guide and care for those whom you love or for whom you are responsible.
The issues that you bring can be absolutely anything and always in absolute confidence. As well as my professional experience and academic qualifications I want to emphasise that I am not an ivory tower academic or not only so. I bring to my side of the table, personal real life experiences of the good times and the hard times, with love and happiness, but also with the ordinary need to face the reality of difficulty, distress, even crisis, in the lives of myself, family, very close friends and of course innumerable clients. You will know I understand because I have probably been there already or very close by.
.
Fortunately life's Pandora's box of grief and pain need not permanently overwhelm one. Even in the moment of deepest distress the fact that one cannot recall happiness does not mean that it is not there smiling, waiting patiently to be revisited just as the rose is always beautiful even though the eyes be blinded by tears.
We will begin with questions you wish to ask of me, then your narrative of the issues you wish to raise. We will try to clearly formulate your priorities and the outcome you hope for then help you implement strategies for getting there. It will be your time and your action plan carried out by you. I will have recourse to a tool box of approaches and insights informed by psycho-analysis, current behavioural psychological, brain and genetic research and implemented often by techniques from cognitive analysis. I may even ask for time out whilst I research the latest understanding of your special issue. I began with collaborative rapport and end by emphasising it. It is our collaboration that enables you but it is you that takes responsibility for achieving your goals and being able to proclaim, 'Happiness lives Here!' .

Education
Specifically for this role I have a Masters in Psycho-Analysis awarded with Distinction and a Teachers Certificate awarded with Distinction by British Universities. Additionally I have studied at four further British Universities in Theology and Comparative Religion, English Literature and Linguistics, Experimental Psychology, and the Sociology of Education. I am certified to teach in the European Union and the United States. I am affiliated to a Lacanian School of Psycho-Analysis.


Qualifications
I have been in Education, Training and Psychology for 30 years. Until recently I was employed for 8 years by the State to support families, their disturbed children and their schools, sometimes over the Internet. I have been employed by both the Social Services and the Probation Service to support mutual clients including with anger management, marital disputes, family counselling, sexual abuse reparation and by the provision of court reports. I am a Victim Support Counsellor. I am a member of the Anglican Communion so I can share a Christian perspective.I once served in the British Special Forces and therefore I am especially concerned about the issues returning veterans face.
Latest 15 Of 1,164 Reviews
---
Practical advice. Very helpful today!
---
User_7eczcx
November 3, 2017
Honest and excellent analysis and recommendation!!!
---
User_7eczcx
November 3, 2017
Very helpful and great advice!!!
---
User_ruiwqp
October 31, 2017
---
aamina_m
September 17, 2017
---
Great listener and so helpful, really made me feel better. Thank you!!!
---
---
---
User_t3aiwh
April 21, 2017
His approach of combined knowledge, science & deep empathy will help you clearing your confusion, understanding your own hurt & eventually regaining your strength. You will feel safe, heard & understood. I was crippled by hurt. He helped me through it. Now I owe him my life. He saved it. I'm very grateful. Please don't deprive yourself of such expert help when you need it. He will be there for you.
---
User_t3aiwh
April 13, 2017
He practices with a scientific convincing approach. He analyzes your feelings & makes them make sense. It helps to clear your confusion about what's going on with you. He is warmly empathetic, he makes you feel heard & understood. He is non-judgmental & empathetic. If it's important to you, he believes in God. Don't hesitate to call Lain A. Morrison if you are hurting & in need for help.
---
User_gf69md
February 28, 2017
Ian is a very caring man and gave me good advice to my problems. Thanks Ian for your help and I will definitely recommend him for those out there who need advice.
---
User_khcmxb
February 17, 2017
---
Extremely caring and genuine counsellor who gave me concrete steps to take action out of a current situation.
---
One of the best therapists to talk to on presto experts! he really does care and he listens well to your issues and provides open minded advice as well!
---
He is an excellent therapist to speak to about your issues and he provides really great advice on how to combat your problems. I look forward to speaking to him again :)
---
---