Estrella3
Expert In Dream Analysis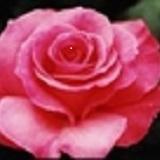 ---
3 Free Minutes + 50% Off Rest Of First Session With Estrella3
Limited Time & New Clients Only! (Limited To $50)
About Me
I have vast knowledge of dream symbolism from diverse cultures. Dreams can have general meanings as well as personal and unique meanings. My psychic abilities aid me to connect with you to decipher your unique and personal symbols of your dreams. I will help you understand how your dreams guide you and warn you.

Qualifications
Born with psychic abilities, I used my empathic gifts early on to help others. I'm blessed with an astonishing ability to sense what others are thinking and feeling. I instinctively use my gifts to its best advantage by providing spiritual and metaphysical advice to all in need. I feel very bless with the knowledge that my gifts provide and I'm most proud of my ability to offer hope to those who feel lost and need of guidance
Latest 25 Of 3,751 Reviews
---
Very good connection and advise. Honest. Doesn't sugarcoat. Thank you
---
Anonymous
October 13, 2020
Very detailed reading and very caring advisor... will be back!
---
oneofthoselives
September 23, 2020
Amazing, thank you Estrella. I look forward to your predictions :)
---
melody24
September 16, 2020
Great session with Estrella today! She is very consistent with her readings and has been very accurate for me in the past. I highly recommend. Thank you Estrella!
---
Anonymous
September 9, 2020
Awesome reading ... very easy to talk to
---
TY. Will keep you posted.
---
Awesome as usual.Thank you so much.
---
Anonymous
August 12, 2020
Great insight on my past lives
---
---
---
---
Iroquois1101
June 26, 2020
great to connect again. thank you for all you do!
---
---
---
---
Ladybyrd
February 15, 2020
Thank u
---
Anonymous
February 11, 2020
Prediction did not come to pass so im sure the rest were lies as well.
---
Anonymous
January 23, 2020
Ms. Estrella provided a clear and detailed reading. My only wish was that I had leeway to have more time with her however should her predictions come to pass I will return to update. Thank you!
---
Anonymous
January 16, 2020
she was super intuitive and provided great clarity and reassurance. thank you!
---
Anonymous
January 9, 2020
She's always my go to . Always honest I can be super honest with her.
---
Amazing! Incredible as always. Estrella has always guided me in the right direction and provides clarity down your path. Predictions have been very accurate in the past. Very trust worthy, highly recommend! Thank you Estrella!
---
Anonymous
December 20, 2019
Very caring and seems accurate thank you
---
Leoannasun
December 12, 2019
TY! She is the real deal. I have read with her on and off for several years. She's honest and straightforward and will not waste your time or money with a lot of fluff like other readers. Also, she predicted a job offer and a move for me a few years ago. I realized I forgot to mention that to her so hope she reads this!
---
---
Anonymous
November 6, 2019
Brilliant and spot on!
---