Auromai
Expert In Dream Analysis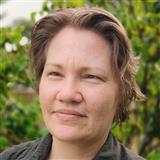 ---
3 Free Minutes + 50% Off Rest Of First Session With Auromai
Limited Time & New Clients Only! (Limited To $50)
About Me
I am an Intuitive empathic Psychic healer, I use my psychic metaphysical skills to tap into your soul and this allows me to help you on your life journey.
I show you your internal Truth that ultimately will free you to find your higher purpose.
Your Free will is to live in your full spectrum infinite Conscious being, you are able to connect to your heart and experience an optimized life free of interference and control, in life, love and prosperity.
Sacred knowledge is sacred because it is organic and comes from within you. Knowledge removes fears of the unknown, self-doubt and all manner of emotional discordance from our existence. You are a cosmic reflection of the Source; connect with your true potential and experience life in true self-empowerment!


Education
Microsoft Technology certification , certification in Emotional Frequency Technique
Qualifications
I am a natural, intuitive empathic psychic healer for almost my entire life. I have actively been healing of people for over 16 years. I help people from all walks of life in all kinds of emotional and psychic life situations.
Qualifications
Each reading is unique to you:
Help you choose directions in a new life path.
Removing life blocks your life progress.
Resolve relationship issues.
Guidance to find the love you are looking for
Overcome insecurities, fear and self-doubt
Make important life and career choices
Pet death and closure, animal shamanism
Dreams and interpretation
Clear and release old emotional blocks and progress forward
Post Emotional and Ritual abuse release and clearing
Shamanic Intuitive Readings:
Resolve issues with your ancestors and past life clearing
Discover who your guides are
Build your spiritual practice
Heal your heart
Clearing of Old Beliefs
Closure of Deep Soul trauma
Remote Clearing of Property
Remote Healing
Intuitive Psychic Tarot Readings
Spiritual Healing

Latest 25 Of 606 Reviews
---
Anonymous
September 23, 2019
thnks
---
sweets1
September 23, 2019
We shall see.
---
Anonymous
September 20, 2019
Thankyou that's great news
---
sonali.aol
September 20, 2019
Good insights
---
Anonymous
September 19, 2019
Thank you
---
Kavita
September 18, 2019
Amazing
---
---
---
S1lverdale
September 17, 2019
Xx
---
Anonymous
September 16, 2019
Thanks out if funds but atleast i got a different perspective of the situation :)
---
Kavita
September 13, 2019
Brilliant. She is good
---
---
Anonymous
September 13, 2019
I really liked Auromai. She was quick, clear, non-judgemental and made complete sense. Not a load of nonsense - realistic and honest. Thanks Auromai.
---
Anonymous
September 12, 2019
Real good job getting my problem
---
Anonymous
September 11, 2019
Good advice.
---
---
Anonymous
September 5, 2019
Such an amazing person! So detailed and lovely
---
Always good to talk with you!
---
Anonymous
September 3, 2019
such a sweetheart! picked up on my situation quickly and was detailed and through. very lovely lady xxx
---
Anonymous
September 3, 2019
I have received a reading but let's hope and trust it goes well as said. If not, I shall reshare my experience
---
Anonymous
August 30, 2019
Picks up on energies on a deeper level. Not just surface issues. Very wise and pointed me in a good direction. Definitely can feel that she is a healer
---
S1lverdale
August 29, 2019
Bless you xx
---
---
sonali.aol
August 28, 2019
Good insights
---
Auromai thanks for the connection and the uplifting reading.
---