June Readings
Expert In Dream Analysis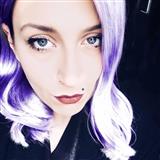 ---
$14.65/minute
$7.33/minute
3 Free Minutes + 50% Off Rest Of First Session With June Readings
Limited Time & New Clients Only! (Limited To $50)
About Me
My experience has taught me that everything that happens to us is a reflection of what we are right now, the energy we manifest and move. My natural gift helps me to translate what happens in our life, to understand what kind of path we are building now and what energy we are moving. But above all, I can help you to understand what to do in order to change situations that can limit you and anguish.
Often dreams are accompanied by special, enigmatic, intense emotions. We have the impression that we are echoing something but we can not take action. Symbols alone are not important, but we need to understand them in the context of our lives.Through the description of your dreams I can help you understand what your inner self wants to communicate to you, what you can not understand from everyday life.

Education

I have attended several courses of dream analysis, maintaining the attention not only in the knowledge of the meaning of dreams but in deeply understanding the meaning of the emotions caused by them and the psychological value of the dream images.
Qualifications
I discovered my natural gift when I was a young girl. I felt I could perceive reality in a deeper way and beyond appearances. I could perceive future events and details hidden in the reality of the present. I have always accompanied this gift of mine with a deep study of all the spiritual and psychological disciplines, among which the study of the meaning of dreams. I have found that, often, dreams can reveal what our sixth sense, our profound power of the soul already knows at the unconscious level.
I worked as a reader for some important platforms during the last 6 years and at the same time I never stopped studying tarot. I'm currently working on the origins of the Tarot Cards and I'm working on the creation of a deck card soon to be published!
Latest 25 Of 565 Reviews
---
---
---
Thank you so much as always!
---
Very positive and reassuring
---
Love working with June. She helps me see things straight. So grateful!
---
---
Wonderful reading as always. So grateful!
---
she was v positive!!!always come to her..highly recommend
---
She was on point with our reading about my relationship!
---
always a fantastic and accurate read
---
Very quick and accurate—well worth the cost of the reading. Thank you!
---
---
She is literally what's keeping me sane throughout this period!
---
Thank you for all the patience of a saint!
---
Prediction came true even when the truth was hidden to me
---
Empathetic, warm and logical. All the qualities one would hope for. Did a tarot reading and it truly helped me put a crossroad situation into perspective
---
Amazing VERY honest and straightforward! I love that she is sweet and caring yet gives the insight as she is seeing it and not just making things look good! That quality is hard to find!! Thank you again June and have a blessed Easter and weekend!!!! I appreciate our conversation and your straightforwardness so much!!!
---
So lovely to catch-up! love her advice
---
Thank you! Great 2nd reading ! No false promises and great advice :). June is very good! Highly recommended
---
She was amazing! Very sweet and gives you exactly what you ask for. Definitely would recommend June!
---
She has helped me through a lot and is still walking with me through this. Thanks so much, June!
---
---
Very clear and lovely reading!
---
June has always been so accurate. Scary accurate in fact. She also has this energy that you just feel. Even though we just chat and not talk on the phone for readings. I highly recommend June! Thanks a bunch!
---
Awesome reading and so sweet!
---