Ariel Snowe
Ms.
:: Expert In Dream Analysis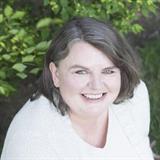 ---
3 Free Minutes + 50% Off Rest Of First Session With Ariel Snowe
Limited Time & New Clients Only! (Limited To $50)
About Me
If you have had a dream that was so disturbing that you can't stop thinking about it, and it is making you feel uncomfortable or frightened ... or if you are having the same dream, or several dreams that are very similar, over and over again ... your unconscious mind may be trying to tell you something. I can help you to understand what your dream might be trying to bring to your attention, and how it may relate to issues in your waking life -- and once you address those issues, the dreams will almost always subside. So if this is your situation, let's talk about how you may be able to apply what you discover through your dreams in a way that will help to ensure that not only your nights, but also your days, will be more peaceful.

Education
I believe that our lives, our destinies, are partly determined by fate, as well as by the personal choices that we make. Therefore, none of us are completely at the mercy of mere chance, and a large part of what we become depends very much on empowering ourselves to make the best of what life brings our way, instead of viewing ourselves as nothing more than helpless victims of random events. As our lives unfold, many of the outcomes that we witness depend on the decisions that we make along the way, especially in the face of adversity.
Qualifications
I have learned through personal experience that understanding the connection between our dreams and our waking life is usually not very difficult, and I may be able to help you to better understand your own dreams as well. The peace of mind that you will receive is almost always well worth the time spent on exploring and working through this mystery. And once you are more enlightened about what your dreams are trying to tell you, you will be both amazed and relieved to discover that those disturbing dreams that you are having are probably not really as foreboding as you might have initially thought.
Latest 25 Of 2,816 Reviews
---
Very empathetic and kind await to come true x
---
Ariel is amazing!! Very straightforward and honest. She is the real deal!! Thank you so much'n
---
Absolutely wonderful! Thank You She got into more than I expected and am greatly appreciative of the good insights and honesty.
---
She definitely picked on the right situation. She connected really fast too
---
Amazing lady. I was stunned to hear many things!!
---
---
Amazing to the point and just what I wanted to hear
---
Eric Dooley
February 25, 2019
Great, fast typist, sweet and caring.
---
Anonymous
February 22, 2019
Truly the Best
---
Anonymous
February 13, 2019
I just Love Ariel. I cannot say more. She has been my rock and advisor and friend for years and never steered me wrong. Her insights are just amazing. She taps into people like no one can. Please give her a try and you will not be disappointed. Thank you Ariel <3 N.
---
Anonymous
February 11, 2019
this lady is a constant source of encouragement and is a delight to speak with. x
---
Anonymous
February 8, 2019
Incredible insights and amazing empath abilities. Always on point and a joy to talk to. Thank you Ariel <3 N.
---
Your previous prediction happened. Thank you! I'm glad I called you today. Thank you for the reading and your insight. I prayed for your healing. Love & Blessings to you!!
---
Anonymous
December 22, 2018
well connected. i hope predictions come true. xxx
---
Anonymous
December 22, 2018
always amazing. thanks so much!!
---
tisme76
December 22, 2018
I love every session with Ariel. She has amazing empath abilities and was correct on a number of things. You know I will be back! :)
---
brlou9999
December 18, 2018
Always the best !!!
---
Anonymous
December 18, 2018
nice
---
Anonymous
December 13, 2018
Very nice
---
Anonymous
December 11, 2018
The best
---
tisme76
December 11, 2018
I haven't known Ariel all that long but I swear she keeps me sane! lol Thank you so much for being so kind and supportive... x
---
Anonymous
December 10, 2018
Thank u for being there xx
---
Anonymous
December 9, 2018
Excellent!
---
Anonymous
December 7, 2018
I came to her in the right time! Bless you Ariel
---
Anonymous
December 6, 2018
Ariel is like my best friend whom I can call and talk to about anything that is bothering me. I get the "ear", the guidance, and incredible insights all in one :) Thank you Ariel so much and for the analogy of "the prayers" you gave lol and for the good laugh. God bless you <3 N.
---