Reunite Love MO
Expert In Dream Analysis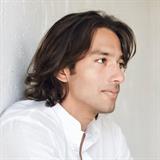 ---
3 Free Minutes + 50% Off Rest Of First Session With Reunite Love MO
Limited Time & New Clients Only! (Limited To $50)
About Me
I am a 7th generation Best Psychic Reader, Advisor and Healer. I have been providing my services in this area for more than 15 years now using the help of various techniques, energies and my spirit guides who guide me well to connect with my client's love and relationship life, get the answers they are seeking for and also provide them the right advise and counselling which can assist them in not only attaining clarity about their past/present situations but also figure out their lover's feelings, emotions and intentions so that they can make their upcoming situations better and resolve difficult problems in a wise way in their relationship.
Any questions that are worrying you, from figuring out when and how you will meet your true love, soulmate and life partner to what the future holds for your present relationship, connect with me right away and be benefited by my intuitive, clairvoyant and accurate visions to get all your answers!
Questions relating to your Career, Job and Finances can be really frustrating if you don't find clarity, and I am here to provide you the necessary details in my amazing astrology reading!
With my Psychic abilities, I can guide you to a path that is best for you to flourish in your personal and professional life. Get benefited through my powerful psychic visions and energies to conquer a Life that is satisfying, happier and fulfilling!
My readings are of high quality, covering all the questions that cross your mind, touching the most relevant and deeper aspects of your love, relationship, career and financial lives, that provides you with a sense of satisfaction and instills confidence in you.

Education
Master in Science.
Certified Holistic Healer.
Qualifications
With an experience of more than 15 years in providing one of the Best Psychic Readings, my advise, insights, intuitions, readings and predictions can help you through any situation that is stressing you out.
Allow me to guide you through difficult situations and provide you clarity to unlock your unfulfilled potentials, make your love and relationships better, and progress more confidently in your career life, having steady and stable finances for the future!

I am an Intuitive Healer who is naturally gifted, with my previous generation's taught spiritual powers, who have helped thousands of people in making their Lives better and also understanding what is to take place in the coming events of their life.
Latest 25 Of 218 Reviews
---
Anonymous
January 24, 2021
Sorry had to go. Thanks for the advice. Hope all works out.
---
ReddboneJ
January 22, 2021
It was great chatting with Reunite Love Mo! His visions and Great ability was on point! I really appreciate his help and honesty today! He was also fast with his work! I definitely enjoyed my session with him! Thank you for having me! :)
---
Anonymous
January 22, 2021
Super kind and helpful
---
Anonymous
January 20, 2021
Thanks for the comfort
---
Anonymous
January 14, 2021
GREAT ADVICE WILL DEFINITELY SEE AND LET KNOW WHAT HAPPEND
---
Anonymous
January 8, 2021
Great reading. He definitely knew some stuff and grateful he shared it all with me. We will connect again sometime, again- thank you
---
Anonymous
January 8, 2021
Thank you friend
---
Anonymous
January 6, 2021
Amazingly accurate, helpful, and encouraging! Highly recommend!
---
Anonymous
January 5, 2021
Great reader
---
Anonymous
January 4, 2021
Thank you for the update! He was fast and accurate! Second time to get a reading from him!
---
Anonymous
January 3, 2021
he is by far my favorite advisor on here. There's three or four that I talk to when there's uncertainty or stresses in my life. But I have to say that he is the best. He's insightful clear concise and a huge bonus that he types of us and clearly. He is a blessing and I recommend him to anybody who needs insight, positivity, details to move on with life.
---
Anonymous
January 2, 2021
I used to have so much faith in his readings and believed what he told me. I wanted to give him the benefit of the doubt, cuz I get timelines are tricky. But he has made at least 3 predictions for me and none have come true. I won't be back for another reading.
---
Anonymous
January 2, 2021
the best! <3
---
Anonymous
December 17, 2020
hope this comes true
---
Anonymous
December 14, 2020
Thank you so much
---
Anonymous
December 14, 2020
thank you again
---
Anonymous
December 12, 2020
Surely will give a good comments once his insights accurate .
---
Anonymous
December 8, 2020
I Hope's right<3 I literally give him my trust! his past predictions came true(:
---
Anonymous
December 5, 2020
Love this guy
---
Anonymous
December 4, 2020
Definitely the real dealjust not always able to give me the depth I am looking for and his internet connection just sucks.. but he is gifted for sure he knew my dob and my pois zodiac just by me giving him the names I always trust him
---
Anonymous
December 4, 2020
kind and hopeful
---
Anonymous
December 1, 2020
I'm prayinggg hes right cuz he was right before & his prediction came true<3
---
Anonymous
December 1, 2020
My number one person ! Amazing , accurate , compassionate Thank you Mo
---
Anonymous
December 1, 2020
He was so clear and concise w his insights... had great advice and very detailed on what he was picking up. I really found our conversation to be helpful with what he was able to confirm and assure me. Thank u so much!
---
Anonymous
November 30, 2020
He was one of my favorites on here but idk the last few sessions felt repetitive when I feel something off with my poi he says nothings changed when like yeah they have idk he picks things up well or did in the past but I can't say I'm satisfied with our last few sessions
---