PAT Angels Messenger
Expert In Dream Analysis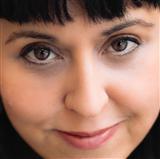 ---
3 Free Minutes + 50% Off Rest Of First Session With PAT Angels Messenger
Limited Time & New Clients Only! (Limited To $50)
About Me
I am a natural born healer and Medium since birth, I always had an ease to listen, understand and read people in many ways. People used to tell me their lives and dreams since very young, and are attracted to me, by my angels and theirs. I ask them always to bring the people I can help to me.
DREAM INTERPRETATION
has always been natural and simple to me, I follow the images and hear with clairaudience the root meaning of the symbols to interpret in the dream, besides having a good knowledge of the symbolic aspects of the DREAMS. You can confide in me since I am completely confidential and I will not only tell you what your dream means but also the hidden meaning or story that your soul is crying for help for.
My great grandmother was the female Druid, nurse, midwife and helper in this little village at the turn of the 20th century. I could predict rain as a teenager up to 24 hours before and usually had premonitory dreams, but it was only an anticipation to be able of working helping others, advising and guiding you and everyone else that God sends me my way.
God bless you and Peace be with you!!!
I can assure you that you will never leave my sessions feeling anything less than loved, understood, with a breath of new hope and positive energy. I look forward assisting you, sending the love and the messages the Gods and the angels intended me to rely to you.


Education
Master in Hypnosis, Shamanic studies and Mythology, Tarot reader certificated, Angel reader certificated, natural Medium Healer and graduated in Music Therapy, Piano, and translation of 3 different languages
Qualifications
I have been a natural shaman since birth, born with the Caravaca cross gift, sign in medieval Spain of being an intuitive and gifted healer, predicting the weather, READING into dreams, and interpreting them, is a natural gift I always had. My studies in psychology, metaphysics and Mythology, plus obviously DREAM INTERPRETATION have contributed as well.


I have worked professionally with intuitive counseling over 25 years, 8 of which has been also distance, via online, a world of its own. I have a in Hypnosis and have spent many years studying and practicing different methods and metaphysical techniques. I have been privileged to study with internationally acclaimed medium Lisa Williams and Depak Chopra. I practice several different healing techniques and in my psychic and reading consultation practices I put a special focus on energy, healing and manifesting, as well as stress related ailments.




Latest 25 Of 5,477 Reviews
---
Anonymous
October 18, 2019
Great and thoughtful!
---
zxrabbit
October 17, 2019
Great reading Pat! Sorry, bad internet connection and lost connection half way. Always good to talk to you to get insights! Thank you!
---
kikskiks
October 17, 2019
A true and trusted guide. I have been speaking to Pat for years and she is very honest, accurate and genuinely cares. Thank you!!!
---
Anonymous
October 9, 2019
Loved her
---
Anonymous
October 8, 2019
honest but i had to hear it
---
Daniel Tal
October 8, 2019
Dead on!
---
Anonymous
October 7, 2019
Great experience. Right to the point.
---
Anonymous
October 4, 2019
I ran out of money but this was incredible
---
---
She is just amazing and very motherly .
---
Anonymous
October 1, 2019
She is great, and really picks up on things. Wish I had more money...
---
Anonymous
October 1, 2019
Awesome clarity as always
---
Anonymous
October 1, 2019
She is Amazing
---
flywheel
September 30, 2019
Thanks so much Pat for detailed advice so I know how to handle things when they come along.
---
Anonymous
September 27, 2019
PAT was kind, thoughtful and accurate
---
Cupoflove
September 27, 2019
We'll see
---
Anonymous
September 25, 2019
What a great reading and she provided great insight and even gave me guidance on how to heal and move on! Just truly amazing!
---
Anonymous
September 23, 2019
Excellent, very detailed and insightful. Thank you! ??
---
momo_xoxo
September 19, 2019
Pat was spitting that REAL! I appreaciated how raw and how practical she was, whether it's what i wanted to hear or not. I will definitely be back for future readings with Pat.
---
Light_AM
September 19, 2019
Very honest and caring
---
Anonymous
September 18, 2019
Precise and too the point! Very caring and super accurate!
---
Anonymous
September 18, 2019
She was wonderful
---
Anonymous
September 18, 2019
Bullseye
---
---
---