Elizabeth
Expert In Dream Analysis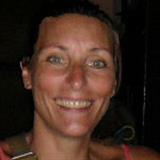 ---
3 Free Minutes + 50% Off Rest Of First Session With Elizabeth
Limited Time & New Clients Only! (Limited To $50)
About Me

I believe that "free will" can change the future and that having a personal psychic on your side will help you to see how the future is shaping up and what you can do to change that future if you choose to do so. I strive to help every client tap into their own personal power so that they can take control of their lives and spirit. I can also help you to unlock some of the doors in your mind and heart, allowing you to be at peace with your decisions or directions in life. I wish that I could show every client how wonderful, special and needed they REALLY are in this world.
I can also read the people that are IN your life and give you insight as to what is in the minds and hearts of others. I am VERY careful to not invade the privacy of others. Please do not ask me to look into something that does not directly involve you....for example: "Is my ex happy with the new person?"
By going back to my own Irish/Celtic and Native American roots, I can hear the "voices" of animal spirits. Native Americans refer to them as totems. I can listen for the animal spirit that best applies to your situation. By using the power of that animal, you can bring its power and knowledge into your life. Animals have long been revered for their ability to bridge the gap between the two worlds and bring messages from the Other Side. Allow me to assist you in finding YOUR message.
My clients range from presidents of major corporations to homemakers. My "down home southern" style puts everyone at ease and my manner and reading style are more conversational than "mystic". I am brutally honest, yet try to be very giving, caring and supportive. If you really don't want to hear the truth, please don't come talk to me.
If you come to me for a reading, you would want me to be honest with you, right? Well, I in turn ask you be honest with me, and more importantly, yourself. Please bear in mind that TIME FRAMES are mostly based on choice which cannot be predicted not even by "Spirit" / God. Free will was given to us so that we COULD make our own choices. So time frames are not always predictable. Now, together, let's get to the heart of the matters that affect you and your world.
IMPORTANT NOTE: If you wish to contact me to schedule a reading, feel free to do so.
Email readings only available to clients that I have already spoken with in LIVE CHAT.
I NEVER END CHAT WITHOUT SAYING GOODBYE. IF YOUR CHAT ENDS ABRUPTLY, IT IS A CONNECTION PROBLEM.
If The Universe gives you instructions about your situation or a chore list in your reading, and you don't follow or do any of it, please don't come back and blame me OR God. It's your fault if you don't listen to instructions.


Education

Certified by the Tarot Certification Board
Certified Reiki Master
Qualifications

I have worked as a professional psychic since the early 90s. I am known world wide and am also a published author in a magazine relating to spiritual matters. I am also an Ordained Minister.
Latest 25 Of 17,562 Reviews
---
User1969
September 24, 2023
Little information but promising
---
Anonymous
September 24, 2023
Great as always!! :)
---
Bscoxo
September 23, 2023
Thank you thank you thank you for the reading and guidance!!! SO appreciate you!!
---
---
Anonymous
September 22, 2023
Ran out of time but it was amazing! Thank you
---
Ebarso
September 20, 2023
Love her!
---
Anonymous
September 18, 2023
I love her, I was so skeptical about trying this and I'm genuinely so glad I did.
---
Anonymous
September 17, 2023
She was great at talking me through my dilemma and accurate with all feelings and POI involved
---
Skyline
September 15, 2023
I enjoyed chatting
---
Anonymous
September 15, 2023
awesome
---
Anonymous
September 11, 2023
She was great, was very understanding and knew about some of my insecurities and past troubles
---
Anonymous
September 10, 2023
Elizabeth is quick, and everything resonates. I appreciate your readings, they help me tremendously xoxo
---
It was good session. I am satisfied.
---
Anonymous
September 3, 2023
As Elizabeth tunes in precisely to the situation, her valuable insights answers the question I have. Truly valuable and grateful!
---
Anonymous
September 3, 2023
On point.
---
Anonymous
September 2, 2023
She is good. NO sugar coating
---
Anonymous
September 2, 2023
I just love this lady always on point
---
Anonymous
September 1, 2023
Thank you
---
Anonymous
August 31, 2023
Thanks
---
Anonymous
August 29, 2023
Clear, insightful and spot on with the situation. And gave wise sensible and caring advice. Elizabeth really connects well !
---
Anonymous
August 29, 2023
Love her right on point with everything
---
---
Anonymous
August 26, 2023
It was good
---
---
Anonymous
August 24, 2023
Honest
---