Psychic Mark Wright
Mr
:: Expert In Dream Analysis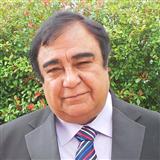 ---
$23.99/minute
$12.00/minute
3 Free Minutes + 50% Off Rest Of First Session With Psychic Mark Wright
Limited Time & New Clients Only! (Limited To $50)
About Me
I am an intuitive psychic reader for more than 30 years and have helped several clients in the past. I am offering my services through Kasamba so I can try and help as many possible. I also do readings through fire method, calirovance, tarot reading and spiritual reading and meditation. Please refer to the feedback left by other members for me. Please do not hesitate to contact me with your questions. I do not do spell work at all. Let me help you to solve any problems like love & relationship,career,finance,problems with children or any burning queation in your mind.

Education
Qualifications
I am blessed with the God Gift of healing and have more than 30 yrs experience helping celebrities and individuals who have enlightened their path through this service of mine. Please contact me with an open mind so I can connect with your energy.Life is too short and let us not waist the time on false hopes and promises.Kindly treat this reading as an entertainment session and for entertainment purpose only and note that I will not be held responsible for any financial, personal, emotional or any other loss due to the outcome of my readings. Please also note that my reading is not a substitute to medical,legal or professional advice.
Recent feedback (1) yesyesyes 12.11.09 - this has been an exciting experience and so trueful its scary and i thank him for all his insite he is very helpful thank you mark sorry we kept getting cut off (2)Neela Jan 5 09-he is extremly good and all that he said has come true-may god bless him and in future would like to take his advice only. (3) vita87ativ Dec 7:OMG he is amazing!!! he read both of us 100%
Latest 25 Of 7,847 Reviews
---
reeface
February 16, 2020
I've been seeking readings with Mark recently and he has been able to pick up on what I have been feeling. He has a skill and really I've been comforted by his insights into the situation which he has continued to provide guidance on. It's really personalised for me and I leave this rating because on each follow up, he's recalled my earlier facts. At this stage, I am really grateful he has been sharing his wisdom with me. Thank you so much Mark.
---
November13
February 12, 2020
Thank you mark for chatting great reading
---
reeface
February 11, 2020
As always. thank you.
---
---
Anonymous
January 28, 2020
Brilliant
---
Anonymous
January 17, 2020
Thanks Mark you are the best
---
Anonymous
January 12, 2020
he picked up what I was feeling and what was going on. This was little more expensive than I intended because I have a budget. But I feel much more at ease now with the detailed reading. Thank you.
---
Anonymous
January 9, 2020
GreT!
---
Anonymous
January 8, 2020
As always, mark is amazing!!
---
Mark is an incredible advisor - an angel. He is so kind & understanding. If everyone was like him, this would be a better world.
---
Anonymous
December 30, 2019
Mark is the best psychic on this site! Most important his predictions always come true, which is so amazing! He is also very kind hearted person and is very wise. Very helpful in times of the great need. Thank you so very much Mark! Happy New Year! :)
---
Anonymous
December 26, 2019
Excellent as usual
---
Anonymous
December 20, 2019
I like to talk to Mark
---
He is awesome & so kind. Just wonderful.
---
Anonymous
December 7, 2019
AMAZING!
---
Anonymous
November 27, 2019
Excellent
---
Sophia67
November 27, 2019
hes amazing and super kind
---
Anonymous
November 25, 2019
Mark is AMAZING! And caring. He is not in it for the money.
---
Anonymous
November 23, 2019
Best readings and very accurate always
---
Anonymous
November 13, 2019
Every time I speak with Mark proves how right he is about the things Im asking about. Always. Im so happy I met him in my life, because he has a very kind heart and is always so helpful. Thank you Mark so very much for everything and Im saying it again you are the best psychic ever!
---
Anonymous
November 9, 2019
he is quiet good
---
shruti4189
November 5, 2019
:)
---
Anonymous
November 5, 2019
Awesome
---
Anonymous
November 4, 2019
amazing. cleared so many things up
---
Anonymous
November 2, 2019
Will come back for another reading
---