Spiritual Advisor John
Mr
:: Expert In Dream Analysis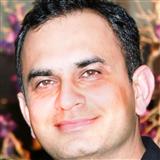 ---
$18.50/minute
$9.25/minute
3 Free Minutes + 50% Off Rest Of First Session With Spiritual Advisor John
Limited Time & New Clients Only! (Limited To $50)
About Me
I am an honest and ethical psychic here to help you make the correct choices. I can answer your questions about your dreams with the help of my guides. My guides give accurate analysis and guidance in this area helping you find clarity in even the most complicated and confusing situations.
Are you having unsettling dreams? Do your dreams leave you confused and wondering? Are your dreams reflecting a strain on your mind or predicting turmoil? Are you receiving messages from the spirit world through your dreams? My ability to receive messages from my guides, allows me to be able to analyse your dreams and help you understand your situation, equipping you with the knowledge knowing what direction to take to resolve the issues facing you.
I am a very straightforward psychic and I believe in passing the messages I receive in its entirety, to ensure I don't contaminate that information. I don't judge you and I don't believe that anyone has that right as your situation is very personal and different to anyone else's.
When you come to me for a reading, please be prepared to hear the truth and not fairytales. I don't tell you what you want to hear, but what you need to hear, even if the message is hurtful and not something you want to know.
Dreams can be your inner conscience speaking out or they can be your own instincts forewarning you. They can feel so complicated whilst life can be so very unpredictable, allow me to analyse, simplify and predict using my psychic abilities, ensuring that the interpretation equips you take the path that leads to security, fulfilment and happiness!
I promise you nothing but complete honesty!!

Education
Natural Psychic
BSc. in Physics, Mathematics and Geology
Microsoft Certified Systems Engineer
Microsoft Certified Systems Administrator
Qualifications
I have many years experience and have amazed family and friends alike with my Psychic ability. I have helped so many with the help of my guides and predictions have come to pass. Please review the feedback comments left by my clients.
PLEASE NOTE: Readings or discussions with me cannot be used as a substitute for any Professional, Legal, Medical or Financial advice. Readings are for entertainment purposes only.
Latest 25 Of 3,487 Reviews
---
Pretty good insights, super helpful thanks!
---
---
---
---
Wonderful and soothing, always accurate xox
---
---
Was accurate and despite it being hard to hear, was able to tell me what I needed to know. Thanks
---
---
---
---
Tuned in accurately and even though message was sad it is the truth and I've known it for a while
---
---
I can't thank you enough for your help and clarity. I am very appreciate your advice. ????
---
Thank you John for the push forward! You amaze me and you always take care of me
---
Great reading and advice always
---
Thank you! My second reading - takes a touch of time but guidance is always very clear and helpful. I would most definitely recommend John!
---
He's awesome! Get a reading, you won't regret it
---
This was great! Real insight into my issue, and definite information for my direction.
---
---
awe he is so sweet, thank you so much for your help! Gave me so much clarity in knowing what's going on. Really appreciate your gift
---
Spot on very very accurate down to details.
---
Thank you John! He is quick and very helpful!
---
You are my angel and I truly appreciate you and your kindness
---
John was very fast and accurate. He was using words that I have used to POI, such as 'balanced relationship' and words POI used such as he "lives for today." He also knew that POI would struggle to apologize to me. He also was very honest in telling me that this will just be a cycle of craziness.
---
---