Truth and Light
Mr
:: Expert In Kabbalah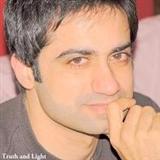 ---
$18.61/minute
$9.31/minute
3 Free Minutes + 50% Off Rest Of First Session With Truth and Light
Limited Time & New Clients Only! (Limited To $50)
About Me

I can look into your situation and provide deeper insight into how the other person is feeling. Sometimes, it is not clear to us when we are "stuck" in the situation and in the eye of the storm. I am able to provide counselling and see what your future holds. We can often choose the right path for ourselves or direction and come to the right decision once we have clarity. Do you feel that you have uncertainty surrounding your situation? Is love hurting or confusing? Do you simply need guidance on which path to be on? Do you feel you are confused? Feeling lost and alone and no one to turn to? Certain feelings are natural when we feel we are isolated by the masses-If you feel these questions that are on your mind, please get in touch with great confidence. All sessions are positive and highly empowering. You have the power of choices through a reading, you will find your true identity and confidence. Gaining understanding can make life so much more bearable. Maybe your love life is great and something wonderful is about to happen...
This experience can be empowering and will provide an indepth reading into your circumstances in the present and future.
At times we may feel stuck or confused in a Relationship. The Innate Wisdom
of our Hearts tells us to seek
Guidance.
I Listen carefully to my Guides in all of my Readings. Spiritual messages are the Whispers of the Soul.
True Soul Mates are Two Hearts Beating as One
Specializing in... Soul Mates ~Love~
Financial and Career Issues ~Angel Guidance~
Dream Interpretation and Karma
By gaining Insight and Enlightenment into your Destiny...
You can Touch Your Lover's Soul and
Stir their Heart with a Greater Understanding.
My Goal is to enlighten and empower you so that You may Grow in harmony on your Spritual Journey.
I can help you in the following:
ASK ME ABOUT HOW TO BRING YOUR LOVER BACK
FINANCIAL SUCCESS
REMOVE THE THIRD PERSON. HIS/HER EX A PROBLEM? GET RID OF THEM, KNOW THE KNOW-HOW
I can help you feel more positive
&nbsp
DISCLAIMER : My services do not a substitute for professional advice or any other professional treatment. For Entertainment Purposes only, by contacting me you agree you are over 18 and responsible for your own actions.


Education


Bachelors of Engineering

MBA (Masters in Business Administration)

Counselling Level 4 Diploma -Cambridge

Certified Vedic Astrologer Level 1 and Level 2

Certified Numerologist - AMANF

Diploma in Professional Spiritual Healing - BSYA

Diploma in Professional Stress Consultancy - MASC

Qualifications
I have gained the in-depth knowledge in this field from my Guru and have an experience of 15 years.
Latest 25 Of 14,348 Reviews
---
He is an amazing psychic. I think anyone in doubt should consult him.
---
---
Fast and detailed but concise explanation. Very supportive Thanks
---
The most accurate reader I have encountered. Consistent and empathetic always. The best of the best. I am blown away each reading how specific and detailed he is. There is no way he could know the information he knows.I completely trust him.
---
---
---
---
He is an eye opener. he actually helped me with something that was confusing me so much.
---
---
This was the most accurate reading. He didn't leave out any fluff and told me what I was suspecting. Others danced around the facts and told me to be positive but he didn't. His truth allowed me to move forward. This was THE reading that I needed.
---
---
Thank you to everyone out there that has left a review because it totally motivated me to speak to Vic and oh am I happy I did!!!! So much insight and inspiration!!!
---
Absolutely amazing accurate very quick and honest. I highly recommend
---
Very good and positive supportive messages.
---
Extremely helpful and to the point
---
---
Amazing reading as always! Really understands the situation & does not sugarcoat the reading. Thank you for your time Truth and light
---
the only one on here who doesn't sugar coat is honest caring and straight to the point.
---
---
---
one reader noticed days later my energy was struggling. he did some adjustments in prayer medication and that so touched my heart
---
Best reading I've had. So honest and right the point. Knee so much without me even sharing
---
Vik sees your situation very clearly . Great advice and very caring
---
sorry vik ran out of funds but really appreciate your guidance. thanks!
---
Vik was spot on in my situation it is unbelievable!! I hope his predictions come true.
---