Love Psychic D.J. Ownbey
male
:: Expert In Kabbalah ---
3 Free Minutes + 50% Off Rest Of First Session With Love Psychic D.J. Ownbey
Limited Time & New Clients Only! (Limited To $50)
About Me

ARTICLE WRITTEN ABOUT DJ OWNBEY FROM CLEVELAND MAGAZINE

In a world filled with psychic fairs and spiritual counselors, D.J. Ownbey knows what he is talking about.
The psychic from Old Brooklyn has made bold predictions about events that several months later, made even bolder headlines. He foretold the Browns move. When Clevelanders still thought of Baltimore, as Just city in Maryland. Ownbey also predicted the acquittal of O.J. Simpson, and more chillingly that a major air disaster would be caused by a problem with an engine under a left wing.
Such accurate premonitions have prompted socialites, stockbrokers, and celebrities from Old Brooklyn to Beverly Hills to consult him for advice about the yet to come.
A love for his hometown – and a desire to enlighten it – brought him back to Cleveland six years ago. "Cleveland is a Capricorn town. Were a little conservative here.." Ownbey says. "We need a little more of the psychic communities influence."
Ownbey makes his living, reading his client's futures in health money and love. But it's the work he's done for free that has made the most impact. Fifty-three murder cases have been solved with Ownbey's ability to tap into his "superconsious" and witness events even after they've happened.
Ownbey doesn't just "get a feeling." He says, he experiences via all five senses another place and time. When Ownbey tells you that a new home is in your future. It's because he smells fresh paint and newly laid carpeting. Ownbey a fourth-generation psychic says he inherited his gifts from his great-grandmother, Roman Psychic, Lucia Frabotta.
"Unfortunately (she) never lived to see the day when psychic abilities are very popular." Ownbey says, "when people realize we don't wear babushkas and earings."
By Candace Goforth
Cleveland Magazine's Best of 1996
DEC 96; page 16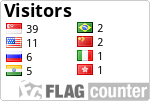 Education




LOVE PSYCHIC

DJ OWNBEY ~ AS SEEN AND HEARD ON TV AND RADIO

"QUESTIONS ANSWERED NOT ASKED"





-FAST TYPER
-OVER TWENTY YEARS IN THE BUSINESS
-FOURTH GENERATION PSYCHIC
-LOVE SPECIALIST
-TELLS EXACTLY WHAT HE SEES


PLEASE TELL ME "ONLY" YOUR NAME AND DOB



TO MUCH INFO BEFORE I TUNE IN MAY BIASED ME INTELLECTUALLY



Articles by DJ Ownbey:


"The Secret Place Of The Most High"


"The History Of The Tarot"


"Is There Any Science Behind How The Tarot Works"


"I Didnt Think It Would Be Like This When I Met My Soulmate!"




Qualifications
ARTICLE WRITTEN ABOUT DJ OWNBEY FROM CLEVELAND MAGAZINE

In a world filled with psychic fairs and spiritual counselors, D.J. Ownbey knows what he is talking about.
The psychic from Old Brooklyn has made bold predictions about events that several months later, made even bolder headlines. He foretold the Browns move. When Clevelanders still thought of Baltimore, as Just city in Maryland. Ownbey also predicted the acquittal of O.J. Simpson, and more chillingly that a major air disaster would be caused by a problem with an engine under a left wing.
Such accurate premonitions have prompted socialites, stockbrokers, and celebrities from Old Brooklyn to Beverly Hills to consult him for advice about the yet to come.
A love for his hometown – and a desire to enlighten it – brought him back to Cleveland six years ago. "Cleveland is a Capricorn town. Were a little conservative here.." Ownbey says. "We need a little more of the psychic communities influence."
Ownbey makes his living, reading his client's futures in health money and love. But it's the work he's done for free that has made the most impact. Fifty-three murder cases have been solved with Ownbey's ability to tap into his "superconsious" and witness events even after they've happened.
Ownbey doesn't just "get a feeling." He says, he experiences via all five senses another place and time. When Ownbey tells you that a new home is in your future. It's because he smells fresh paint and newly laid carpeting. Ownbey a fourth-generation psychic says he inherited his gifts from his great-grandmother, Roman Psychic, Lucia Frabotta.
"Unfortunately (she) never lived to see the day when psychic abilities are very popular." Ownbey says, "when people realize we don't wear babushkas and earings."
By Candace Goforth
Cleveland Magazine's Best of 1996
DEC 96; page 16


Latest 25 Of 7,798 Reviews
---
I totally recommend. He saw me as if he knew me and was very honest and positive. Thank you very much for the uplift I needed.
---
Provided a lot of information. Thank you!
---
He is really excellent. Consistent and considerate.
---
---
---
Good reading. Positive and comforting
---
---
excellent connection to my situation...
---
he is very in tune with what he does he even told me i have a psychic ability that i kinda sensed myself he also gave me things to do to bring this gift out i am very pleased with the reading he gave me
---
Had me on hold for 4 minutes
---
Thanks. More psychology than predictions. He's very nice to talk to.
---
Fun reader but gets to honest reading. lively conversation and his experience def shows...Thank you sir :)
---
---
---
---
He was ok. I had to keep redirecting the reading back to me and my POI as I'm paying by the minute. He wanted to small talk which I felt wasted a lot of my time. Nice reader thought
---
---
---
---
---
---
---
---
Picked up on situation immediately. Super kind and on point. It's been a rough day and he definitely made it better. I am hopeful and will wait for predictions to unfold. Will update as it happens! :)
---
Amazing detailed reader and so genuine and kind you won't regret it! Worth every penny !
---