KASANDRA
Ms.
:: Expert In Kabbalah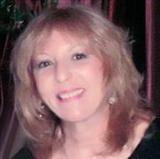 ---
3 Free Minutes + 50% Off Rest Of First Session With KASANDRA
Limited Time & New Clients Only! (Limited To $50)
About Me

I have accumulated a lot of information, tools and experience (from the academia and the alternative teachings) in the aim to help people in various areas of life: emotional issues, relationships, communication, family and friends issues, career, choice of profession, and so on.
In my readings, I use my gift of psychic abilities, my supernatural powers together with my knowledge and experience in the Kabbalah, in various alternative techniques and as a psychotherapist.
ABOUT THE KABBALAHKabbalah predates any religion or theology. It was given to mankind by the Creator, without any prerequisites or preconditions. According to kabbalistic teachings, the universe operates according to certain supremely powerful principles. By learning to understand and act in accordance with these precepts, we will vastly improve our lives today, and ultimately we will achieve true fulfillment for ourselves and for all humanity. Just as basic physical laws such as gravity and magnetism exist independently of our will and awareness, the spiritual laws of the universe influence our lives every day and every moment. Kabbalah empowers us to understand and live in harmony with these laws -- to use them for the benefit of ourselves and the world.
Kabbalah is much more than an intellectually compelling philosophical system. It is a precise description of the interwoven nature of spiritual and physical reality -- and it is a full complement of powerful, practical methods for attaining worthy goals within that reality.
Simply put, Kabbalah gives you the tools you need to achieve happiness, fulfillment, and to bring the Light of the Creator into your life. It is the way to gain the peace and joy you want and deserve at the very core of your being.

Education
Certified therapist in: psychotherapy, color therapy, palm therapy, healing, Kabbalah and more.
Qualifications
My experience is close to 35 years, including personal sessions, couple counseling and support group leading.
I am the author of a book called: "To Heal a Wounded Heart".
I am a frequent TV and Radio guest.
Latest 25 Of 5,135 Reviews
---
Wow… had me in tears ! Awesome reading and …favorited
---
---
---
very good reading thank you
---
Amazing! Ran out of funds. But very perceptive!
---
Very accurate, helpful, honest, caring, and detailed. She knew so much!!! Thanks :)
---
---
REALLY accurate! Thank you!
---
Got disconnected but you've helped me lots again Kasandra, thank you!
---
Very good! Thank you Kasandra!!!
---
---
Very accurate and incredible experience!
---
Brilliant and in tune. Not what I wanted to hear but it is what it is
---
SHE'S AMAZING!!! I loved & enjoyed this reading sooooo much!! She was honest and VERY ACCURATE
---
She picked up on poi having daughter
---
---
---
She reads personalities pretty well! Her reading showed things that were very accurate and precise and that she couldn't have just guessed. I believe she is a true gifted psychic. Give her a try!
---
good i hope the predictions come true
---
This was an amazing experiance, I am speechless. Thank you Kasandra. Hope we chat soon.
---
Amazing. I wish I could talk all day. So great.
---
---
Best to talk to. Explained everything. No sugar coaring
---
---
---