sherrytaylor
Expert In Palm Reading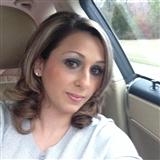 ---
3 Free Minutes + 50% Off Rest Of First Session With sherrytaylor
Limited Time & New Clients Only! (Limited To $50)
About Me
are you feeling troubled , confused and have questions with no answers ? are are you feeling like you are at crossroads in life and not sure where to turn ? then look no further . so stop wondering why when the truth is right here in one session I can guide you to the right path I can help in matters of life such as love , marriage ,career ,health and happiness . don't go through life on the wrong path . call today for a better tomorrow !

Education
i am a experienced psychic of 17 and license
Qualifications
i am a experienced psychic of 17 licensed . I have helped many people on the right path . honest fast and accurate whit timeframes ! no sugar coating ! I will give you the answers , direction and understanding you need .
Latest 25 Of 407 Reviews
---
Lovely and honest person. Very quick to connect and very gifted. I truly recommend speaking to Sherry.
---
She is incredible! Does not sugarcoat and is always honest on what she sees. Thank you so much!!!
---
She very in tune with my situation!!! She very good.
---
---
Sherry is the most patient, dedicated, kind, insightful, honest and caring person I've ever came across in my life. I believe God sent her to help me during these tough times. Sherry is special. She's predicted things that actually happened. Sherry is a giver, she's my spiritual guide and she is a true friend to me. She's been helping me over 3 years. I hope you'll love her as much as I do. K ((HUGS))
---
Wow! She is amazing!! Upfront and Honest and no sugarcoating! Absolutely the best here! She is genuine and gifted and worth every penny! Save your money, Believe me I've contacted so very many and spent so much money, contact her as she is the one if not the very best of all! Love love love!! Thank you with all my heart!
---
Very thorough and considerate. She was honest and sincere and I Appreciated my reading with Sherry. She was straightfoward and told me the truth; not just telling Me words I wanted to hear. And I highly recommend You try a reading with Sherry and hopefully You will have the same outstanding experience as I did.
---
She was completely right about all parties in question including myself. Her predictions are in line with my own time limit I set so I believe them. What she mentioned about another party in a previous reading I didn't believe until I received a phone call from a friend that confirmed exactly what she told me. If this other prediction she has been saying comes to pass this year I will be back for another reading and review. Thanks Sherry!
---
Outstanding as usual. Very clear, quick and helpful. Love her!
---
I was upset about things and she was able to help me.
---
She is amazing and she connects very quickly and I love her. She is so helpful for she is helping me with my journey.
---
Sherry is amazing! She picked up on my situation within a matter of seconds & gave me more clarity than most of the other psychics I have talked to on the site! She immediately picked up on me wanting to change my job position without me saying a word about it. She also clarified what I have felt in regards to what my career path should be! Give her a shot! You won't regret it! Xo
---
She is amazing. She was spot on in the first 40 seconds. No kicking around and she doesn't waste your time or money. She has a real gift, 100% accurate, the real deal, look no further. Sherry, thank you for putting my mind and heart at ease. I knew you were truly gifted and special as soon as I spoke to you the first time. It's so hard to find a trusted, God given psychic and you saw things, pick up on things and you helped me to trust again. Things you saw happened. Thank you so much for making me believe again. XOXO ((((HUGS))))
---
---
She is awesome and quick. No sugar coating. Ive spoken to her once before and she was on point i look forward to her outcome
---
Always spot on with what is going on. No prompting. Highly recommend. Thank you Sherry!
---
Delightful to talk to and very accurate in what is going on. Thank you very much :)
---
Incredible!!! She picked up on who I asked about immediately. I trust her vision. I will be patient til it comes
---
Wowwww Great Reading, Hopefully all come true, But on point! Definitely will come again when advice needed. Thank you !!
---
I have been reading with Sherry for sometime now and she has been able to see things that I can't see or believe but with time they come true so I have grown to trust her God given gift. I pray this prediction now unfolds that she see's as it has been a long time coming.
---
Thank you, Sherry! It's been a long road since you've been reading for me! You've been there through all the ups and downs. I value your guidance very much! I appreciate the encouragement tonight and you have not always told me what I wanted to hear. Thanks for keeping it real!
---
Sherry has always given it to me straight. I return to her again and again!
---
Thank you. She has been helping me through my journey.
---
I have never had a better, more accurate, more specific, honest and helpful reading in my life. Sherry read my situation and could see the past, present and future in a way that was truthful and very profound. She told me exactly what it is I needed to hear that helped me more than anyone else has been able to in a very long time. Please visit Sherry. You will not regret it.
---
---