sherrytaylor
Expert In Palm Reading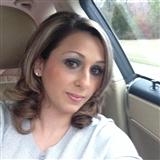 ---
$15.00/minute
$7.50/minute
3 Free Minutes + 50% Off Rest Of First Session With sherrytaylor
Limited Time & New Clients Only! (Limited To $50)
About Me
are you feeling troubled , confused and have questions with no answers ? are are you feeling like you are at crossroads in life and not sure where to turn ? then look no further . so stop wondering why when the truth is right here in one session I can guide you to the right path I can help in matters of life such as love , marriage ,career ,health and happiness . don't go through life on the wrong path . call today for a better tomorrow !

Education
i am a experienced psychic of 17 and license
Qualifications
i am a experienced psychic of 17 licensed . I have helped many people on the right path . honest fast and accurate whit timeframes ! no sugar coating ! I will give you the answers , direction and understanding you need .
Latest 25 Of 579 Reviews
---
Very quick to connect and the reading resonated very well.
---
silverstar88
June 7, 2021
This is my second reading with Sherry... she's a top reader for sure. She doesn't really ask for much, just name and DOB, and she'll always accurately read the energy around me and my person of interest. Last time we spoke, she made a prediction which is starting to occur, and she keeps telling me to be patient to see everything else unfold. Also, she is super comforting and warm, I love the way she delivers. Thank you!
---
Sherry did not waste my time. She asked my birthdate and provide a concise and intuitive reading that highlighted the positive and the negative.
---
Sherry has been guiding me through a rough time in my life. She has given me hope things will get back to normal. Timeframes are tricky but I believe in her and the process of chakra cleansings. One day soon I hope to return with another success story on Sherrys page.
---
I've been talking to Sherry for years. She tells me things that break my heart, but, unfortunately, it's true to her prediction. She tells you what she sees, even if it's NOT what you are wanting to hear. It can be brutal. I know what I'm needing to do. She is kind in her delivery when she knows what she's seeing is hurting your heart.
---
First time speaking with Sherry and I will definitely be a return customer!
---
Wow, Sherry....Thank you for chatting with me. You calmed me down a lot and I know what I need to do to stay focused.
---
---
Sherry is very quick. She gave me some predictions that I already knew could happen. Something she wouldn't know at all. I didn't give her any details and she picked up on my current situation. Her love prediction for me surprised me and I have hard time believing it. So once it comes true, I will surely update here. Overall it was good experience and she confirmed same information in all of my readings with her.
---
Sherry is beyond amazing. I had my second reading today and her prediction is remaining the same about my POI (things are improving for us 3> ). She also helped me to understand something that has been bothering me for a very long time (a third party creating issues) and calmed me down. I am grateful I spoke with her regarding to this matter, now I can sleep better at nights... I highly recommend Sherry if you're looking to get an insightful & true Psychic reading. She is the BEST reader of Kasamba 3> Love & Light
---
Sherry has been so awesome and her predictions come true!!! She is patient and kind, and answers my same questions over and over again with love and understanding. I have been reading with Sherry now for many years!!! And she is always on point. God bless you Sherry and I thank God for this beautiful and gifted lady.
---
Sherry Taylor is a wonderful, gifted psychic and a trustworthy Advisor. I am so grateful to have found this wonderful person! She is patient and cares about me and my situation. I have been speaking to her for at least a year and a half, and she always gives me detailed information and holds firm to what she sees occurring in the future. She is a tremendous help to me!! I love and appreciate her so much and I always look very forward to me next call with her! I can't thank you enough, Sherry!! ~Lisa
---
Tony Napoletano
March 27, 2021
Sherry is awesome and nailed my poi.So accurate and very detailed info..wow!
---
The best reader I've ever spoken to in my life!! 3 of her predictions already happened!!! I know that the other ones will too. She's worth her weight in gold!!
---
I have spoken to Sherry two times already and she has been amazingly accurate on picking up my and my poi energies. She knew to say things that I hadn't mentioned and gave me some very insightful advice. Highly recommend!
---
To those who are reading this and wondering if this is the person who will provide you with clarity , empathy , very aware of your time , instantly connects then the mere fact you are reading this I hope is proof you are on the right path as once you have spoken with this amazing lady you will know that you have guided and blessed with insight . Sherry to those of us whom we consider you more than just a reader know that you are worth way more than what you charge nor the rating given here . I have left reviews that never make it to page for some reason but none the less you me you are invaluable .
---
User March1868
February 21, 2021
Wow I have been talking to Sherry for many years, and I should know to never doubt her.She has been helping me through a rough time and I thought she must be wrong this time.I wanted to leave this review because once again she was spot on. She told me that I was going to talk to my POI and he would explain everythng, and guess what he did!!! Still waiting on the big perdetion to come true andI am sure it will. Sherrry I will NEVER doubt you again. So read this closely if you are looking for honest and a the real deal look no futher. Sherry is the best and she has a amazing gift from GOD. She does not lie or give you faulse information, she tells the truth good or bad and once again has been correct. Sherry from the bottom of my heart thank you so much for talking to me and helping me through such a diffcult time. You are like family to me and I thank God I found you on this side. Much love and blessing coming to you from one happy long time client.
---
Ciela731
February 5, 2021
Sherry, is Great-Amazing-so Happy I spoke to her! Highly Recommend more than 5 stars!
---
My Sherry, how I absolutely adore you! You know and see everything. You have helped me through so much and are still there holding my hand through all this hurt and confusion. You are part of my family now and when I talk to you it's like hearing from a loving sister. You don't mind answering about the same topic over and over again. The gifts that you share with me keep me going and give me peace and hope that it will happen and all will fall into place. If you haven't read with Sherry, please don't hesitate. She is incredibly accurate. Sherry, you've been our Rock these past years. Literally! Thank you!
---
Anonymous
January 30, 2021
Sherry and I talked about 15 minutes over the phone and she was able to give broad insights related to my personal life, career and tell me why my POI is acting distant...She brought clarity, made future predictions and gave me a time line which is very helpful in my situation (I am glad I talked with her today). Sherry is so sweet and easy to talk with. She delivers clear & detailed messages come from the guides, and I highly recommend her to everyone! Best, SS @-->-->--
---
Anonymous
January 9, 2021
Sherry , you are more than a 5 star rating . You are fast , amazingly accurate , sympathetic and always go the extra mile for all your clients . You hit the nail time after time without fail and have an insight into POI with incredible clarity . The amount of reviews does not reflect on how amazing you are . Please keep leaving reviews for this amazing lady , it means a lot on this site but to us your clients you are way more than any review . Much love to you and thank you for being you . Many blessings here as always .
---
User March1868
December 14, 2020
not sure her perditions are true she been telling me for over a year now that I would be back with ex has not happened will updated if and when I see her perditions come through...
---
User CLS318
December 9, 2020
I have read with Sherry so many times during the past year. She stands firm on her perditions and I have read all her reviews about how accurate she is.. She has been right on stuff with me in the past, I am just hoping her perditions come true with my life
---
Anonymous
November 18, 2020
Sherry, Thank you! From the bottom of my heart. Much love and light! ???
---
Anonymous
October 13, 2020
I was one of those people who used to call several different psychics, sometimes even on the same day! Then I found sherrytaylor in 2015, as I was in desperate need of TRUTH, guidance, answers and help. From that day on, Sherry is the ONLY 1 I need and call. I found the BEST and I'm forever grateful to have found this woman who is touched with a gift from above. She has seen and predicted so many things that have happened in my life in the past 5 years. I wish I could talk to her every single day. That would be a true blessing to me. If you are looking for the truth and want the best that there is, then Sherrytaylor is the one to call! Amen.
---