Psychic Love Destiny
Expert In Palm Reading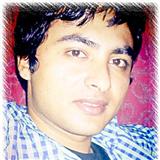 ---
3 Free Minutes + 50% Off Rest Of First Session With Psychic Love Destiny
Limited Time & New Clients Only! (Limited To $50)
About Me
I specialize in palm reading to tell you your coming events in love,money,health,career and finances. I am an empathic with clairvoyance
"I can see all and feel all" and clairaudience "I can hear all and know all".
If you need insight in any of these areas of your life then I am the Psychic for you.
I am very accurate,caring,honest and straight to the point in all my readings. So do not waste another minute of your life Call Me now!

Education
Hi i have a experience over many years I have been guiding people all over the globe with my God given gift to a more happy for filled future whether they needed help in love,money,health,career or life in general. I hope you will give me the same pleasure in helping you also. So if you are fed up with all these false statements you have been getting from other psychics then now is the time for you to try a real true psychic
Qualifications
Hello,I have been doing psychic and tarot readings for many years. Everyone's path is intertwined yours as well as myself. My gifts of psychic and clairvoyance are from a higher spirit, a white light. I also read the tarot through my psychic abilities. Let me help you know what the truth is. My readings are not always what you want to hear, rather what is needed for you to know. . I will tell you what I see in your situation/problem. No Situation/Problem is hard for me to solve I can bring love and happiness.I am non judgmental therefore channeling through my higher spirit. All questions and issues are answered. My readings are from the heart to heart. I have the ability to see what is taking place in your love life, marriage, business, relationships and health. I can help you find the answer to:"Is he/she my twin flame or my soul mate"? Help you on your journey of life. If you see your life as a puzzle I will help you put the pieces together and help you manifest your dreams, to make decisions, sort out the undecided and the unknown. I will also help you find your hidden strength's, avoid problems and grief. I look forward to talking to you sending you blessings and white light.Please leave feedback and rating for my service after your call:) THANK YOU

You've been added to a bubble on my visitor map! Click to zoom in.



Get your own map at hit2map.com

Latest 25 Of 4,412 Reviews
---
Thank you Ramzy! Talk to you again soon!
---
Very detailed and on point!
---
Ramzy- thank you for all your advice and insight. You're truly gifted and continue to help me much. We will chat again soon. Thanks take care!
---
Awww man I ran out of funds. Thank you so much
---
---
Super detailed with lots of explaination. Quick to connect and quick typing. Very honest as well
---
Great confirmation, guidance, and Assurance. Great chat session. Thanks RamZy
---
Ramzy it was awesome to talk to you! I wanted to spread out our hour. There was so much to share!! Sorry I think I may have talked more than you did oops lol talk to you again after while. I'll be focused on God. I thank him for you. Take care
---
pld is such a wonderful listener and knows how to respond in a direct yet loving way. he puts my mind at ease and only he understands my situation as it is and not as it looks like on the surface. hope his predictions will come to pass:)
---
Thanks RamZy for great advice and guidance. Great chat session.
---
Thanks for quick confirmation and Assurance. Great chat session.
---
Thanks RamZy for possitive advice and guidance. Great chat session!
---
Thanks for weather planning on my morning trip. Great chat session.
---
---
---
---
It's hard but I'm thankful you are here
---
---
Great advice and guidance... Thanks RamZy
---
---
Wow he is incredible!! Very deep and straightforward! He is real deal!! Thank you :)
---
You're the best most wise person I know. I'd be alone in my situation if it wasn't for you being here. Thanks
---
You're the only one I can trust in all this. Thanks as always for your help and support
---
---
---