A Psychic Friend
Expert In Palm Reading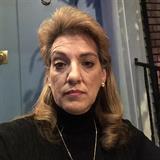 ---
3 Free Minutes + 50% Off Rest Of First Session With A Psychic Friend
Limited Time & New Clients Only! (Limited To $50)
About Me

I am a 3rd generation palm reader. I have also studied in this field. Before become a professional spiritual constant.


If you are feeling unsure about your new relationship or if one is up and coming I can address your questions or concerns.
My commitment is to bring better clarity into my clients life. For more then 30 years people have sought out my expertise. I am a licensed professional .
I will analyze your situation about your relationship issues this will enable me to pinpoint exactly where the blockages are so that you see the correct course of action to take. giving you confidence in yourself to make the right decisions,enabling you to fulfill your true destiny.
Love ©
Relationship ©
Marriage ©
Personal
If you have questions or concerns regarding.
©
Does this Person have Feelings for me?
©
Does this Relationship have Potential?
©
Where are my Partner's Thoughts at?
©
Will my Marriage/Relationship last?
©
Will we be able to Reunite?
©
Will I find my Soulmate?
©
Can I Trust my Partner?
Then allow her the opportunity to offer her insight & guidances so that to you may find
Love ©
Peace ©
Happiness ©
Prosperity .
Allow me the opportunity to offer her insight & guidances so that to you may find
Love © Peace © Happiness © Prosperity .
I am a 3rd generation Relationship Advisor . I have complete dedication & compassion that show in my sessions. I am Licensed Reader with my own establish business for over 26 year.
Understand that a reading is Not to tell you what you want to hear. But the truth that you may need to here,nothing is ever 100% guaranteed in life. But a better understand is possible! She will Give you valuable insight so that you can change your direction!
Don't wait for a better tomorrow when you can start by making a better today, Your answers are just a click away.

Education

Connection made before hire me.
Spiritual Adviser.
Natural Born Psychic
3rd Generation
Self taught
Qualifications

Public and private events.
Worked with many famous psychic company.
Own and operate by my own psychic company
since 1982 local and international.



Latest 25 Of 11,065 Reviews
---
---
She gave me full closure of what i wanted to hear:)
---
Thank you for everything. Also right in your readings and always but my mind at ease.
---
---
Amazing reading , confident and very assuring , positive vibes !
---
Was good, kind and patient. Unfortunately, my phone battery died before we finished.
---
Not sure anymore, timeline didn't happen and keeps pushing out. Feel like I'mwasting time or holding on to false hope.
---
---
Your the best! Thank you!
---
he said the exact same thing from the last reading i had from another person i asked about. everything was literally the exact same.
---
---
She has confirmed for me what others has said and reassured me of them. I am glad I chatted with her.
---
---
---
Love you! Your amazing and truly gifted! I really appreciate that you have always stuck with your original predictions for me. Thank you for being so sweet and understanding of my situation. Thank you!
---
---
Always so good talking to her! ?? ..Will surely keep you posted :)
---
Great and fast communication.
---
---
Sweet and positive and really on point, type fast!
---
Straight to the point- hopefully it all comes to light soon!
---
---
Amazing quick typer and straight to the point
---
---
Very nice.. fast typer ..
---