Powerful Visions
Mrs.
:: Expert In Love Psychics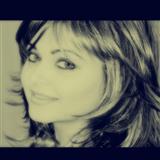 ---
$26.00/minute
$13.00/minute
3 Free Minutes + 50% Off Rest Of First Session With Powerful Visions
Limited Time & New Clients Only! (Limited To $50)
About Me

I am a Spiritual Counsellor with wide experience in consultations.
A Consulation will show you the path, but the steps you take must be your own.
Every session is different. It can uncover past fears or future triumphs. A lot of what you get out of a session is what you are expecting. It is important to remember that this is about you. It tells you where you are going from where you are at. If you change where you are at, you will also change where you are going. With that in mind, if there is something you wish to avoid, we can discuss how to change it. There is often homework -- exercises you can do after to help things along.
I will make you look at your life in honest terms. If you have denial of any kind - it will be confronted. Destructive behaviors as well as Divine Love will be embraced and recognized. You have to reveal honest choices you need to make to change your life. Nothing is set in stone, there are changes that are according to where you are heading. Just because something from 2 months ago was directing you in a particular journey, that journey should be followed, otherwise the route is changed to bring different results. If I know I-95 will take you from North to South, and it will take you 5 hours if you stay on the I-95 route, the expected route is seen. If you detour, or make changes, then not only the duration of the journey changes, but the path you go on is different. You have to understand that a session is about choices, and where you get to from making certain choices. This is why sometimes you will see why certain things don't happen because you are not willing to stay on the route to success because either life becomes demanding for you to change that route, or you cannot stay on it for other reasons.
Spiritual Paths
There are as many Spiritual Paths as there are people in the world. Each one leads to the same place. A few paths intersect and some paths take the traveler on long journeys through deserts and mountains. Some paths go through obstacle courses and some are straight roads. Quite a few paths merge along the way, and some even turn onto super highways or major world religions. All paths have lessons to be learned and wonders to be seen. No one path is better than any another. The lessons to be learned are the same. I specialize in exploring these paths and recognizing these lessons. Disclaimer:Any advice or message that you receive is not a substitute for professional advice or any other professional treatment that you would normally receive from a licensed professional such as a lawyer, doctor, psychiatrist, accountant or financial advisor. By contacting me, no guarantees, implied warranties, or assurances of any kind are given, and as such, will NOT be responsible for any interpretation made or used by the recipient of the information and/or advice discussed. Please note that you must be 18 years or older to call me.


Education
Experienced
Qualifications
Experienced and Qualified
Latest 25 Of 17,996 Reviews
---
Juan Carlos
September 23, 2023
I have read with Anna for many years and she never ceases to amaze me.... she told me that I would receive good news "very soon" and it happened!!!
---
Anonymous
September 23, 2023
Amazingly accurate
---
Daniela
September 22, 2023
It's been a minute, but per usual, my questions were answered, I got solid advice and I feel so very much better. Gratitude
---
NatureGirl
September 22, 2023
So sorry!! I thought 5 minutes would give us the time we needed! But the time was cherished and perfect! Thank you for your amazing insights!!
---
Anonymous
September 20, 2023
LOVE HER <3
---
Anonymous
September 20, 2023
Great reading
---
Anonymous
September 20, 2023
She is the Best !! Her predictions have come true! She is amazing amazing amazing in describing the situation 'behind the scienes'!!!!!! Thank you
---
Amazing session as always. Very detailed information and great advice!
---
Anonymous
September 18, 2023
Very reassuring
---
Anonymous
September 18, 2023
Always so helpful so spot on!
---
Anonymous
September 18, 2023
Amazing
---
Through the years I have had readings from probably every advisor on here. PV is one of the real ones. She never waivered from what she saw. Predictions come true. She was correct on timing and situations. Because of her guidance, I was more prepared for slow progress and how to handle it in the best way possible. She is accurate, caring and invaluable as an advisor in tough times when you don't know where to turn.
---
Anonymous
September 16, 2023
Always spot on on the people around my life and always makes me feel better after talking to her. Thank you!
---
Anonymous
September 16, 2023
I just love her .. will be back for more
---
Anonymous
September 15, 2023
Anna is fantastic, very detailed, and accurate. Every past prediction came true. She connects to energies quickly so even when I'm very short on funds I get the answer, advice etc. Also very generous! Thank you so much Anna for sending the last part of our reading, greatly appreciate it!
---
Tiff830
September 13, 2023
Advisor always explains things in full details and she is amazing
---
---
Ana has been so kind and supportive of my long and difficult journey with my poi. I appreciate her guidance and insight.
---
Juan Carlos
September 11, 2023
Just had a wonderful chat with her .... she is amazing!!! TY
---
Anonymous
September 11, 2023
her readings are always super descriptive and helpful
---
---
---
---
Anna is always so detailed with her readings. So explains things so well and gives wonderful advice!
---
---