Axis of Mars
Robyn
:: Expert In Love Psychics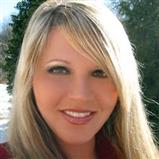 ---
$29.99/minute
$15.00/minute
3 Free Minutes + 50% Off Rest Of First Session With Axis of Mars
Limited Time & New Clients Only! (Limited To $50)
About Me

Top-rated Kasamba Psychic since 2005. My style is direct & fast-paced.
Resolve patterns that are holding you back from having the relationships you want. See your current situation clearly, clarify your needs, and act with confidence.
Readings focus on relationships, career, spiritual path, healthy living, decision-making, and, most importantly, what actions to take immediately.
Difficult situations appear in your life as gifts of opportunity. You can clamp down and resist, or you can thrive and learn. Even the most desperate situation contains the path to a positive solution.
As my Client you will:
• create long-lasting happiness as you work to develop balance in your life as a whole rather than focus on a singular area or relationship.
• understand it takes daily effort to create and maintain a healthy, loving relationship. No relationship will generate happiness without focus and loving attention.
• heal personal issues in order to open to give and receive love fully.
• know that when life gets tough, it's time to dig in and face issues head on. It's time to listen to what the current situation is saying and use it to your advantage! This is the way you'll uncover, heal, and release the roots of deep patterns in exchange for healthier ways of being.
It takes courage to honestly look at yourself and make changes. Every day is a new learning experience, and the important thing is to keep moving forward.
The Sacred Dance of Relationship
Are you with the best partner for you? Will the relationship bring you happiness? Will it be long-lasting? Regain confidence and resolve questions for peace of mind.
Having a balanced and loving relationship with yourself is necessary before any relationship will work.
Your reading will help you:
• gain the tools to heal relationship issues so you can reconnect with your partner.
• clarify your needs and end non-productive cycles of anger.
• assert your authentic self with honesty and compassion.
• heal sadness and understand why you are in this situation.
• move forward with clarity and the strength to make decisions that empower you.


Education

Tips for a powerful reading:
1. Please have specific questions in mind before you call. This is for your benefit.

2. I get a lot of useful information from pictures. Please upload in session.

3. I work quickly when I am tapped in to the divine flow, please consider this when you evaluate per minute cost of the reading.

4. I don't ask for background information.

5. If you are a first-time caller, please have enough funds for at least 5-10 minutes. Shorter calls are not productive for beginning sessions.

6. Please remember you and I are a team. While you may not like what I reveal, it's said with the highest intention. Knowing the truth opens the door to effective solutions!

7. I deeply care about my clients well-being. I weigh my opinions on your situation very carefully even if they are delivered at a quick pace.

8. I do not meditate during sessions and I do not waste time.

9. Sessions are 100% confidential.

10. Predictions are made based on your current, ever-changing situation. If I feel a timeframe I will provide it, but I am much more concerned with your having the tools to maintain a healthy life rather than the day a person will call you. I encourage you to develop deep inner strength and make healthy decisions for yourself every day.


You have the power to change your perceptions at this moment and make powerful, life-changing decisions immediately.



Qualifications

Top-rated Kasamba Psychic since 2005.
Professional & ethical.

Disclaimer: For entertainment purposes only. The client is responsible for their own choices without exception. The reader is exempt from any liability for decisions made or actions taken by the client at any time. By clicking hire, the client acknowledges responsibility for fees incurred. By clicking hire, you acknowledge you have read, understand, and agree with the above disclaimer.


Latest 25 Of 10,315 Reviews
---
Anonymous
September 29, 2022
Ran ouuta funds but thanks
---
Anonymous
September 29, 2022
..
---
Anonymous
September 29, 2022
She's amazing accurate and so good thank you so much for your help
---
Anonymous
September 27, 2022
I LOVE her, she's a soul sister, so understanding and supportive! Thank you xxxx
---
Anonymous
September 27, 2022
Thank you so much for your amazing support and insights
---
Anonymous
September 24, 2022
Robyn can see through me and my ability . I am so happy I got to talk to her. Always.
---
Anonymous
September 13, 2022
Very re-assuring!
---
Anonymous
September 13, 2022
I have been connecting with her for a long time and always she is very helpful and sincere
---
Anonymous
September 8, 2022
Always good!
---
Anonymous
September 4, 2022
Great psychic, highly recommend
---
Anonymous
September 2, 2022
Thank you for your continued support ??????
---
Anonymous
August 31, 2022
Robyn us so great , so much clarity and I love her.
---
Anonymous
August 28, 2022
She's extremely supportive intuitive and always ready to help thank you so much
---
Anonymous
August 28, 2022
Always a great chat!
---
Anonymous
August 27, 2022
It was really good reading Thank you so much You was totally right about everything.
---
Anonymous
August 22, 2022
Thanks so much.
---
---
Anonymous
August 17, 2022
Always great! Really dialed in!
---
Anonymous
August 17, 2022
The best I ever had!
---
Anonymous
August 15, 2022
Thank you so much Robyn for sharing your advice with something important
---
Anonymous
August 13, 2022
Great first read!
---
Anonymous
August 12, 2022
thank you
---
---
Thank you for all your love and support I really appreciate you
---
Very very easy to talk to!
---