Robyn Olsen
Robyn
:: Expert In Love & Relationships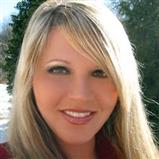 ---
$29.99/minute
$15.00/minute
3 Free Minutes + 50% Off Rest Of First Session With Robyn Olsen
Limited Time & New Clients Only! (Limited To $50)
About Me
Welcome! I'm Robyn Olsen, top rated Master Psychic on Kasamba since 2005. I'm pleased to have helped resolve many issues to the satisfaction of my clients. I provide detailed, readings to help you quickly change your life for the better. My style is direct with no sugar coating. I respect and welcome all spiritual paths. I am blessed to have many return clients, thank you! If I'm not available please email to set up an appointment. I look forward to working with you.
Honest~Ethical~Understanding
I'll help you resolve patterns that are holding you back from having the relationships you want. Your reading will help you see your current situation clearly, clarify your needs, and act with confidence. My readings focus on relationships, career, spiritual path, healthy living, decision-making, and, most importantly, what actions to take immediately. My specialty is providing you with the skills to help you get through tough issues so you can experience greater happiness in your life. Yes, there is a way through it! You have the power to resolve grief and trauma in a way that empowers you.
Please remember difficult situations appear in your life as gifts of opportunity. You can clamp down and resist, or you can thrive and learn. It is your choice! Even the most desperate situation contains the path to a positive solution.
As my Client you will:
• create long-lasting happiness as you work to develop balance in your life as a whole rather than focus on a singular area or relationship.
• understand it takes daily effort to create and maintain a healthy, loving relationship. No relationship will generate happiness without focus and loving attention.
• heal personal issues in order to open to give and receive love fully.
• know that when life gets tough, it's time to dig in and face issues head on. It's time to listen to what the current situation is saying and use it to your advantage! This is the way you'll uncover, heal, and release the roots of deep patterns in exchange for healthier ways of being.
It takes courage to honestly look at yourself and make changes. Every day is a new learning experience, and the important thing is to keep moving forward. If you feel stuck, ask yourself one question: "what can I do today to get one step closer to my goals?" Allow your higher wisdom to guide you to action.
The Sacred Dance of Relationship
Most of my calls address relationship concerns. Know that you deserve to be loved in a way that makes your heart sing. Are you with the best partner for you? Will the relationship bring you happiness? Will it be long-lasting? I will help you regain confidence and resolve any questions you have about your relationship. I'll help you resolve patterns that are holding you back from having the relationships you want. Often, clients find the strength and confidence to end destructive patterns when they hear me echo what they have been thinking about their relationship for a long time.
I'll clearly tell you what someone is thinking and feeling and it is your job to use the information to make life-changing decisions. I don't promise to bring back partners by the end of the reading or offer spells or other forms of psychic manipulation. Instead, I quickly help you find a clear path to help yourself. Having a balanced and loving relationship with yourself is necessary before any relationship will work.
Your reading will help you:
• gain the tools to heal relationship issues so you can reconnect with your partner.
• clarify your needs and end non-productive cycles of anger. .
• assert your authentic self with honesty and compassion. .
• heal sadness and understand why you are in this situation. .
• move forward with clarity and the strength to make decisions that empower you.


Education

Tips for a powerful reading:
1. Please have specific questions in mind before you call. This is for your benefit; specific questions allow me to focus on what you need to know. When you call, I'll ask you to list your questions while I connect with you. If I have a clear flow of information that will assist you we'll go into hire and the reading will begin. Good connections are magical and we will both know when it's right. If we are not connecting I will be happy to recommend another expert
2. I get a lot of useful information from pictures. You may email photos in advance or upload them during the session of yourself and anyone else in question.
3. I work extremely quickly when I am tapped in to the divine flow, please consider this when you evaluate per minute cost of the reading. You'll know when I'm connected. It's important for you to be involved in the dynamic by asking questions; you'll get more out of the reading this way. Please feel free to jump in and ask me to clarify my statements or direct me to another question. I never mind if you interrupt to switch gears. The reading is your time and you direct how it's spent. During the reading I specifically focus on answering your questions. Anyone who has had a reading with me can attest to the fact I pack as much useful information into the session as possible.
4. I don't ask for background information. If you wish to provide it, I'll be happy to listen. It's rare for me to ask questions in a session because once I'm doing my thing there is no need to do so.
5. If you are a first time caller, please have enough funds for at least 6-10 minutes. Shorter calls are not productive for beginning sessions.
6. Please remember you and I are a team. I honestly tell you what I see. While you may not always like what I reveal, it's said with your best interest at heart. Knowing the truth will open the door to solutions leading to balance and happiness.
7. I deeply care about my clients well being. I weigh my opinions on your situation very carefully. My answers are well thought out even when the reading is fast paced. In the rare event something is not clear to you, please email for clarification.
8. I do not meditate during sessions. You pay for per minute for me to give my opinion. If I need more time to solidify my answer I'll ask you to click out and email more specific questions or as you to send photos. Please come ready to work because we won't have lulls in the conversation.

Predictions are made based on your current, ever-changing situation. This is a universe of free will and we all have the power to make decisions at any moment. I will provide time frames but I am much more concerned with your having the tools to maintain a healthy life rather than the day a person will call you. I encourage you to develop deep inner strength and make healthy decisions for yourself every day.
We are multi-dimensional beings and the beliefs we uphold shape our lives. Beliefs are energy and can be changed at any given point in time. Changing a belief changes your reality. There is a positive path in any situation. You have the power to change your perceptions at this moment and make powerful, life-changing decisions immediately.


Qualifications
Top rated expert on Kasamba since 2005
Professional and Ethical
Special note: I don't offer spells, aura cleanings, candle burning, magical potions, etc. under any circumstances. I don't advise paying for these services. I'm saddened by stories I hear from clients about energy workers who tell them they have negative energy and ask for thousands of dollars to clear it. Everyone is more than capable of dealing with negative energies and blocked chakras on their own and I urge you to report any fraudulent practices.
Disclaimer: For entertainment purposes only. The client is responsible for their own choices without exception. The reader is exempt from any liability for decisions made or actions taken by the client at any time. By clicking hire, the client acknowledges responsibility for fees incurred. By clicking hire, you acknowledge you have read, understand, and agree with the above disclaimer.



Latest 25 Of 10,208 Reviews
---
Anonymous
October 19, 2021
Thank you for always being there!!!
---
Anonymous
October 17, 2021
She's soavcitate but I ran out of money
---
Anonymous
October 17, 2021
She's the best and so level headed and honest!!! Love her so much ??
---
---
Thank you Robyn. You're ALWAYS wonderful. Thank you thank you.
---
---
Anonymous
October 4, 2021
Love love love her!!!! So accurate ??????
---
Anonymous
October 2, 2021
She's the best and sooooooooo accurate ??
---
Iroquois1101
September 29, 2021
helping me through a really emotional time. thank you so much
---
Anonymous
September 24, 2021
I love Robyn she's always there ready to help and support xxx
---
Anonymous
September 22, 2021
I love her she's absolutely amazing and always on target
---
Anonymous
September 19, 2021
She's absolutely amazing and so accurate I absolutely love her thank you so much
---
Anonymous
September 15, 2021
Always on target thank you so much!!!
---
Anonymous
September 2, 2021
She is the best thank you so much for your unconditional support and love
---
she's just so gifted in many ways!
---
---
Anonymous
August 31, 2021
She's always the best to talk to for advice so accurate
---
Anonymous
August 30, 2021
A lifetime friend!
---
Anonymous
August 26, 2021
She's right every time ????
---
Anonymous
August 25, 2021
She's absolutely amazing so supportive and so consistent thank you so much
---
Anonymous
August 24, 2021
Thank you sooooo much
---
Anonymous
August 21, 2021
She's absolutely outstanding every single time when I talk to her thank you so much xxxx
---
You're the best Robyn. Thank you so very much. I am comforted that I can always get the most sound guidance from you, as well as your keen insights. Thank you !!
---
---
Anonymous
August 16, 2021
Thank you as always, Robin.
---