Quietsound
Expert In Love & Relationships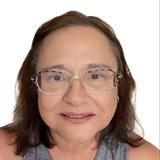 ---
3 Free Minutes + 50% Off Rest Of First Session With Quietsound
Limited Time & New Clients Only! (Limited To $50)
About Me
**Offering Phone Readings To Established Clients Only.! If you are interested, please hit email to schedule an appointment. Thank you!
Love and Relationships affects us all and sometimes that part of our lives runs smoothly while at other times it does not. Sometimes we need to find someone that is our ideal of who we have been looking for. Sometimes we just want to take a look at what will be in future. I can help you with that through my spiritual guide Raymond who relays information to me about you and your situation in regards to love and relationships.
If you would like to know about someone in your life I will just need your first name and the other person's first name.
If you are looking for new love, I can tell you when you would find that and initials or perhaps letters in the person's name plus a description of the person.
Perhaps you have confusion and misunderstandings concerning a lost love and you don't know where it all went wrong and you can't move on until you do. My guides can provide the answers that you are looking for.
Each reading is unique to that person and anything is possible during a reading.
visit us today for a truly unique experience.
The Hours You Can Usually Find Me Online are:
7am to 10:30am, 1:00pm to 5pm, 8pm to 10pm, 11:30pm past midnight. And other times throughout the day or night and all are in U.S. EASTERN TIME ZONE.

Education
I hold a certificate for Spiritual Counseling for beginners and studying Spiritual Counseling 101 having to do with all matters of life including Love and Relationships through the Universal Class.com, Inc.
Qualifications
I come to Live Person with over 30 years of experience and have been with them since 2002. I Have read for major online sites since 1998. Psychic abilities have been handed down in my family through 4 generations!
Quietsound(sm) is a Service Mark for Psychic Services/Expert Advice



***Disclaimer***

Please be aware that readings are meant to guide us on our path through life and are not etched in stone. We have the abilities to control the outcome of any reading by simply choosing, or by not choosing to follow a certain path. If you are asking about someone else keep in mind that THEY have free will just as you do and are capable of changing "their" path.**** Readings are for guidance and entertainment purposes only and are meant for people 18 yrs of age and older. I cannot assume responsibility for the outcome of ANY reading. I am also not a medical doctor nor am I a lawyer. I do not answer any medical questions or do readings on health matters or answer questions or do readings on law matters. NO pregnancy readings!
Please keep in mind that I have an accuracy rate of 80 to 85% and not 100% accuracy..if someone tells you that they are 100% then you need to run in the other direction. Yes I'm gifted but I'm a human being and can be off a bit on the frames of time because they on the other side don't measure it as we do and you also to a degree have free will as we all do however; but the root predictions stands at 85%.
Please be aware that during our session I only repeat what my two guides tell me to tell you and that you may or may NOT like to hear what they have to say..I am only the messenger. My advice to you is that if you cannot handle the truth then it may be best to find someone else to do your reading.


* A note on timeframes. These are predictions of time, they are not exact timing...keep in mind that a time frame can happen, before, during, or after the time frame. **Entering my chat room or doing an email request through me and my guides indicates that you are giving consent that you understand this disclaimer.

Latest 25 Of 20,883 Reviews
---
---
---
gave me peace of mind i was lookin
---
---
---
Amazing reading with her and very accurate
---
---
she is my only trusted adviser!
---
Straightforward and clear cut!
---
thanks for your honestly, looking forward to see if your predictions come true
---
Very kind, gave accurate, but a bit general information if that makes sense.
---
Quick and puts your mind at ease
---
---
---
---
---
She was great and gentle but honest with me. Thank you!
---
We'll have to see what happens
---
---
---
A real expert !i highly recommend ...the quietdound will tell u everything
---
---
---
Wonderful and heartwarming
---
---