Psychic Reader And Healer
mr
:: Expert In Love & Relationships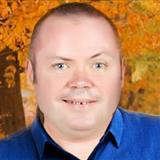 ---
$22.99/minute
$11.50/minute
3 Free Minutes + 50% Off Rest Of First Session With Psychic Reader And Healer
Limited Time & New Clients Only! (Limited To $50)
About Me
I Would Like To Thank You For Taking The Time To Read About Me And My Psychic Abilities. My Name Is Andrew And My Psychic Readings And Healings Offer Comfort Were There is Darkness And Allows You To See The Following Concerning Love, Relationships,Marriage, Finances And Business:WHAT IS MY PARTNER THINKING NOW + WHY ARE THEY BEEN DISTANT.WHAT ARE THEY HIDING FROM ME AND THEIR OWN HEART.WHO ARE THEY SEEING BEHIND MY BACK.WILL MY MARRIAGE LAST OR SHOULD I END IT NOW.WHAT ACTIONS WILL MY PARTNER TAKE IN THE COMING WEEKS/MONTHS.DOES MY PARTNER/LOVER REALLY LOVE ME FROM THEIR HEART.WHY HAVE THEY CHANGED SO QUICKLY INTO BEEN SO COLD WITH ME.I Can Show You great Results On The Above Questions But Also I Can Use My Gift To Give You Understanding, Warnings, Comfort And Someone That Will Be Here For You At Any Time You Need Me.On A Daily Basis, I Meet People Who Needs Help In Love, Marriage And Relationships And So Many Clients Find What They Need From My Spiritual Gift To Give Them And There Lovers/Partners Deserved Rewards. Wether You Need Full Reading, Or a Spiritual Healing For Your Partner That Is Unique To Me As It Allows Them To Listen To There Own Heart More And Towards You, Or Simply Someone To Release to. Im Here To Listen And Someone That Will Comfort You Into Warmth In A Very Confidential Manner, Call Me Anytime You Like. I Also Meet So Many Business People Daily And I Can Offer My Services On The Following: WILL MY BUSINESS GROW THIS QUARTER.CAN I TRUST MY BUSINESS PARTNER.SHOULD I INVEST MORE MONEY INTO THE BUSINESS.

Education
HONEST ETHICAL PSYCHIC3RD GENERATION PSYCHIC READER
Qualifications
5 YEARS A TOP RANKED PSYCHIC ON KASAMBA.I'VE BEEN QUALIFIED FOR PROFESSIONAL PSYCHIC READINGS FOR THE PAST 23 YEARS AND I OFFER SPIRITS HEALINGS THAT ARE UNIQUE HERE ON KASAMBA.I'VE WORKED WITH EVERYONE FROM THE PERSON ON THE HIGH STREET TO CELEBRITIES AND BUSINESS PERSONELL.ALL MY WORK IS DONE IN STRICT CONFIDENTIALITY.
Latest 25 Of 22,014 Reviews
---
He is wonderful, empathetic, sweet and a true healer! Just waiting for his predictions to come true;-)
---
Very reassuring and always calms me
---
---
---
Without thinking twice. He is best.
---
---
Thank you pet for always being there for me and listening to my ongoing problems everyday(which must be painful). I would be completely lost without you and your love and guidance. You're the only person who never judge me for all my deeds..good or bad. Thank you for understanding my situation and my sickness without judging. I am so lucky that I found you and you're the only person who can heal me with your power and your pure love. My past experiences made me not believe in love and faith.But, you're so trustworthy, loving,kind and you've unique healing, psychic power that i've never seen before. Its amazing whatever it is and i am so blessed to be your dearer client.I really love you pet and I offer you my pure love xxxx
---
Thank you for the positive energy xoxo pet
---
Xoxoxoxo thanks pet xoxoxo for the healings
---
Xoxoxoxo thank you pet long time missed yah sir
---
---
---
he is kind, good listener and warm. i trust his energy
---
Brief update was reassuring
---
---
---
---
---
---
The most loving healer I've met
---
Andrew is amazing words can't describe him xx
---
---
---
Thank you for your continuous support and reassurance. You are a blessing in disguise. I'm waiting for your reading to come through. Thanks a lot for today.
---
Hello my .... pet, I am sorry for this late review. I just want to say I love you and hold you close to my heart and soul.You're the only person who is non judgemental and its worth for me to be myself 100% because you understand me,feel me and heal me. I usually don't like socialising because people are usually not upto my level.I look down on them and sometimes I have to look upto them without being sure if they're worth that value and respect.But, I believe we're all equal.Yeah, I am weird.. With you,I look upto you respectfully without thinking and I love you like I own you lol..love you pet xoxoxo
---