Chrisalis
Expert In Love & Relationships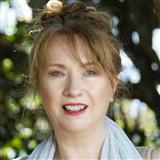 ---
$10.99/minute
$5.50/minute
3 Free Minutes + 50% Off Rest Of First Session With Chrisalis
Limited Time & New Clients Only! (Limited To $50)
About Me
Hello, if you have found yourself guided to my site I am pleased to meet you. Let me just explain a few things about what I do and how I work.
I have been reading professionally for the past 30 years. I have clients from all over the world and my main approach is to ensure my client is heard and given empowerment from the reading. I work with my guides and clairvoyance whilst also connecting to your guides for your best way forward. To do this I use tarot cards to trigger the reading off in the quickest way possible so you are not wasting your time and money. Once we are both certain we have a connection I will channel your reading through. For this to happen may I ask that you are in a calm state and focussed on what you would like the reading on.
My readings are in depth. I do not only focus on the present and future but also look at the past to see where the problems being faced right now have originated. This can help you in finding the answer to the best way forward as it can show you how to change patterns in relationships and take control again.
I am open and friendly. I do not do spell work but would guide you to make wishes and how the cycles of the moon can help you achieve them. I believe we all create our own luck and we all have the power to choose our own destiny. My reading will follow what is in the confines of your own destiny but you have the ultimate decision in what you do with my advice.
As a general guide I usually stick to a 6 month timeframe so you have the best possible advice for your way forward in the immediate future. One of the reasons I do this is because I do not believe our fate is "written in stone" and each individual has the right to change their direction. Part of your reading in the next few weeks or months may cover areas you need to look at to change in order to get the results you want.
I specialise in love and relationships but will also read on other areas, especially as these areas are often causing problems within a relationship.
It would be a pleasure to chat with you.


Qualifications
I am a natural clairvoyant. I have spent many years using tarot, astrology, palmistry, crystals, chakra and dream analysis. I have trained in spiritual healing with The National Federation of Spiritual Healers UK, Reiki, aromatherapy, massage, life coaching, NLP. I am also a counsellor and psychic teacher.

I am the writer of Kasamba's yearly Love Forecast alongside regular other articles for the site.

You need to be over 18 to chat with me. I do not read on medical, legal or other matters which require professional advice.

Latest 25 Of 4,484 Reviews
---
Anonymous
October 22, 2021
Amazing reader!!!! Fast typer!
---
Anonymous
October 19, 2021
fast responses, very clear, and spot on
---
Anonymous
October 19, 2021
amazing
---
---
Anonymous
October 18, 2021
An incredible reading. Fast and straight to the point. Wow, so much to look forward to!
---
robotshavehearts
October 17, 2021
Thank you so much Chris for the chat. It is always so goo to connect with you. The best!
---
Thanks Chris! You gave me some hope….I will hang on to it…
---
Anonymous
October 16, 2021
amazing as usual!
---
Anonymous
October 14, 2021
always the best
---
Anonymous
October 11, 2021
She's awesome! Her predictions right on point!
---
robotshavehearts
October 10, 2021
Thank you so much, Chris, for the session. It was much needed. Spot on as always.
---
Anonymous
October 4, 2021
I enjoy speaking with her. It's like talking to someone who understands me and allow me to be vulnerable.
---
robotshavehearts
October 3, 2021
Great chatting with you as always, Chris. Thank you so much for all you have seen for me all these years. You are really an outstanding reader and advisor.
---
I've been coming a lot lately! But she's so accurate and kind that I need an update when things go sideways in my life :)
---
---
Always on point and I love her astrology touches as well
---
Lili_1111
October 2, 2021
Fast and quite accurate. I really like her and I'm looking forward to another reading!
---
Like talking to a friend.
---
Anonymous
September 29, 2021
So intuitive.she's faStand is truly Connected!!
---
Anonymous
September 27, 2021
Really good reading made sense and gave hope thank you Chris xxx
---
robotshavehearts
September 26, 2021
Chris has been a great source of clarity and my mood stabilizer whenever I come across some difficulties. She is the best and so accurate. Thank you as always.
---
Kristin
September 26, 2021
Thank you
---
hello_an
September 25, 2021
She is excellent! The best!
---
Anonymous
September 25, 2021
Always helpful, picks up on a lot, writes fast, and gives a lot of info
---
Kristin
September 21, 2021
Thank you
---