Michael Walsh
LCPC
:: Expert In Breaking Up & Divorce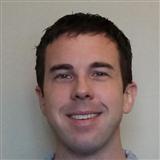 ---
3 Free Minutes + 50% Off Rest Of First Session With Michael Walsh
Limited Time & New Clients Only! (Limited To $50)
About Me
I have a graduate level education in clinical psychology. I have work experience in professional counseling including the following areas of practice; Human Growth and Development, Psychotherapy Techniques and Theory, Appraisal of Individuals, Lifestyle and Career Development, Psychopathology and Maladaptive Behavior, Substance Abuse, Marriage and Family Counseling, Cognitive Neuropsychology.
Further, I've been trained in therapeutic intervention strategies for Anxiety, Depression, PTSD, Trauma, Marital Issues, Substance Abuse Treatment and Prevention, and Anger Management.


Education
M.A. Clinical Psychology
Qualifications
I have 14 years experience in the human services field. I spent three years in social work working with children and families as a caseworker. I've been responsible for operating an outpatient substance abuse treatment facility since 2006. In 2011 I completed my education in clinical psychology and worked in a small group practice in Illinois. Over the past few years I've broadened my scope of practice beyond addiction counseling by becoming a certified anger management specialist and am recognized by the 14th Judicial Circuit Court as a mediator for divorce/custody/visitation matters.
Latest 25 Of 108 Reviews
---
Michael helps me see things in perspective. He is a valuable asset and an amazing listener. He makes my life better.
---
nightcurrent
July 19, 2016
Great! Michael gives straightforward, logical advice. Very helpful.
---
Insightful and helpful too.
---
nightcurrent
March 15, 2016
Great!
---
SpartyMS
February 21, 2016
Michael is always helpful in getting you to think about different options to the conflicts you may be facing. He is supportive and a very genuine listener.
---
SpartyMS
January 28, 2016
Michael was very supportive when I was feeling like I was falling apart. He was able to listen attentively and give me suggestions to help me get through things. :) Thank you!
---
TirzahLaughs
November 18, 2015
sorry had to go. Ran out of money Good talk.
---
Anonymous
September 12, 2015
left mid session
---
christine354
August 1, 2015
Easy to talk with. Productive session.
---
Michael provides encouragement, while asking the important questions to help you gain better insight into yourself and the problems that are troubling you. He collaborates with you, so you can feel better as a whole.
---
Very patient and understanding. Great listener when you are having a tough time.
---
---
nightcurrent
April 19, 2015
Thank you!
---
nightcurrent
April 2, 2015
Great!
---
Great session, very impressed!
---
nightcurrent
March 11, 2015
Great advice. Always helps me get back on the right track!
---
SpartyMS
December 23, 2014
Michael listens and asks the right questions. He is interested in your true feelings and what we can do together, to make things better. Very helpful!
---
SpartyMS
November 16, 2014
Michael gives excellent advice. He is genuine, caring, and tries to understand the root of your troubles.
---
micah bernas
November 3, 2014
Extremely helpful and informative, he gave me ways to help myself and a lot of insight.
---
Very smart and practical. Good listener and advisor.
---
nightcurrent
October 22, 2014
Thank you!
---
nightcurrent
September 20, 2014
Great! Thanks a lot.
---
nightcurrent
September 9, 2014
Great listener; practical, down to earth. Also has a good sense of humor.
---
Great listener and helped me alot
---
nightcurrent
August 12, 2014
Great as always!
---