Wendelin Comen
Psychologist-LPA
:: Expert In Parenting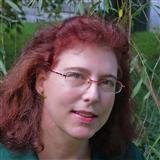 ---
3 Free Minutes + 50% Off Rest Of First Session With Wendelin Comen
Limited Time & New Clients Only! (Limited To $50)
About Me
After listening to what is your concern and asking questions, Typically I offer time efficient solution based feedback or suggestions. I may offer therapeutic support via question answer format to help you arrive at your own conclusions in a more collaborative way. I give direct information, usually give many examples to illustrate information and often give step by step advice whenever applicable. With parenting, I am highly knowledgeable about developmental milestones and about what activities would help children advance mentally and physically. Philosophically, I believe the parent is under valued, that children need nurturing yet are left in daycare with 'teachers' and that public educational programs are not ideal for optimal growth and development. I like to offer very high end, enhancing suggestions which may put children at an advantage socially and educationally.
-Disclaimer: Service is only educational or informational of nature. It is not therapy. Provider's Licensure does not meet the recommended profession's requirements for counseling or therapeutic and/or clinical assistance with this venue or independent practice or without proper documentation. It is not a substitute for therapy. It is especially not recommended for such substitute or reliance among the clinical population-eg. people with mental health diagnosis. If you may benefit/seek/need therapy or counseling it is recommended to find a professional provider that has licensure commensurate with your clinical needs within the framework that can be most optimal. Here service can only be considered of educational nature.
I am not expert in crisis counseling.


Education
I hold dual license in School Psychology CAGS and General Practice Psychology MA ED
Qualifications
With an educational background in School Psychology I have worked with parents, teachers and children extensively and have raised my own family.
I like to offer very high end, enhancing suggestions which may put children at an advantage socially and educationally.
Latest 25 Of 289 Reviews
---
ghazanellie
July 28, 2023
She really helped me during this difficult time. I cannot thank her enough! ????
---
Anonymous
February 26, 2023
Very in-tune and very helpful.
---
Finally, Brilliant attune help! Gave multiple epiphanies! Thanks from Dr R., MD
---
I had a psychic addiction- which I tried to kick- she gave me an option to go spiritually- that was a red flag - and she kept going on fluff words not getting to the point to waste minutes- I had to hang up when I knew I wasn't getting help
---
Wendelin Comey took time to listen to my thoughts and offer solid feedback. Great job! Thank you so much!
---
Good conversation and gave me lots to think about and suggested courses of action.
---
Insightful. Thank you so much!
---
Professional. Thoughtful. Thank you!
---
Kindly and very professional advice. Thank you so much!
---
So professional and insightful too. Amazing session. A must stop for terrific insights. Thank you so much!
---
Really great therapeutic call. Good advice and paid close attention.
---
A good call. Showed real interest in my situation.
---
Very professional insights and in-depth review of the matter at hand. Thank you so much for your time and talent. Job well done! Way to go! Give this excellent professional a call. I'm glad I did. Again, thanks!
---
Wendelin Comen did a fine job discussing with me in a highly professional manner all sides of a situation. Wendelin was very helpful and made several excellent points. Give her a call. You will be glad you did. Thank you so much!
---
open, honest conversation
---
---
---
Set guidance and goals for the next week. It is helping me move forward.
---
Great advice. Helped me set a positive direction for the week ahead. Helpful tips on mindfulness.
---
Excellent session. She listens and knows what questions to ask. A+
---
MovingForward
August 14, 2019
Excellent
---
---
Warm. Compassionate. Very insightful and friendly. Thank you so much!
---
ladycilia
February 24, 2019
thanks for the perspective and advice!
---
MovingForward
November 10, 2018
Very Good!
---