David A. Ben-Gershon
Social Worker and Mediator
:: Expert In Parenting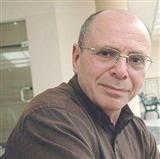 ---
3 Free Minutes + 50% Off Rest Of First Session With David A. Ben-Gershon
Limited Time & New Clients Only! (Limited To $50)
About Me
Today you are one step closer to a new you where you feel empowered and on a positive path to growth and well-being.
As a solution-focused therapist, my goal is to help you uncover your true potential and lead a life that is worth celebrating. While we can't change difficult situations of the past, we can work together to better understand and resolve challenges in your life. By applying complementary therapy approaches and techniques, we will unearth long-standing behavior patterns or negative perceptions that may be holding you back from experiencing a more fulfilling and meaningful life.
If you're looking for extra support and guidance through a challenging situation or you're just ready to move in a new direction in your life, I look forward to working with you to achieve your goals.
Please call or email me for an individual, couples or family therapy consultation today.

Education
Licensed Social worker. Additional degree in Social sciences.
Post graduate studies in Substance abuse, Geriatrics and Legal mediation.
Qualifications
When working with families I found that a trigger that led to problems with couples was the birth of the first child.
I initiated short term group or case work aimed at the young and expecting couple, and we set up a "tool chest" that they used in order to re-role the family structure when the child arrived, and by doing so eliminate part of the confusion and frustration that many new fathers feel, that could lead to problems in the future.
Latest 22 Of 32 Reviews
---
Anonymous
November 23, 2017
Good
---
Anonymous
September 8, 2017
Mediocre
---
Anonymous
August 11, 2017
mediocre
---
---
Just a great person to talk to, really helps you with whatever situation and helps you move forward. Always so happy to hear him out and take on his advice.
---
Always great to talk to and ever so helpful!
---
He is a wonderful and educated person to talk to. He has made me feel so much better about myself and helped me be more positive. I can't thank him enough. A true professional and I'm glad I talked to him!
---
Knowledgeable and helpful
---
Very helpful very nice and makes you feel OK even if topics come up unrelated to all of the subject matter at hand. A good person.
---
Wow, I must say this expert is quite the professional. He took my situation and showed me a balanced view point. This means he focused his attention not only on how I presented the situation, but what role I was playing. His reflections had me take a look at myself as well as the other person. While doing this, He still managed to keep me as his priority. His truthfulness was put gently but he did not sugar coat his opinion. I am thankful to this expert. I will seek out his services again.
---
First time using this! David really cared and with the short amount of time should that he really cared and is willing to help
---
Very helpful, understanding counselor. Opened my mind and helped me look at things from a different perspective. Uplifting and calming.
---
Jiggermoo
January 7, 2015
To-the-point. Definitely understands how relationships should work. I recommend him wholeheartedly.
---
eogexercised
November 13, 2014
David is a clear-thinking guide on matters of the heart. He is insightful and seems to understand exactly how you might be feeling. He also focuses on making sure you're honeslty evaluating yourself and your feelings. All with a pleasant personality! Thanks, David.
---
Anonymous
December 30, 2012
Very good. Clear and hearted. He told me what I needed to do and I know it is the right thing. Thank you David, I will book again. God Bless!
---
This was my first time using LivePerson. I recommend talking by phone instead of chatting because it's faster. I felt that David genuinely cared about my situation and offered the best advise possible in the limited time and with the limited background information I was able to give him. He also was good at providing encouragement and moral support. The practical advice I got made a big impression on me and will help me prioritize the things I need to do to help me make a major and difficult decision. I also felt he could genuinely relate to my fears. He had firsthand experience with divorce and understood how difficult it is. I thought his biggest strength was probably the emotional support, followed by practical advice on solving difficult problems, followed last by legal and financial advice, mainly because it can vary from country-to-country. He had good intuition or approach to getting to the main part of the problem that needed to be addressed first. I much appreciated his advise
---
he was great..very helpful
---
He was able to offer concrete adivce, I definitely felt the time and money I spent were worthwhile.
---
David listened to what i had to say and encouraged me to do better 1000 miles away
---
Anonymous
February 15, 2008
He was awesome. Gave me great advice and gave me something to look forward to
---
he didn't have enough information about the area i was consulting about.
---
wonderful... insightful, very helpful, and honest, thank you... AAAA +++++
---