Relationship Doctor
Expert In Building Self-Esteem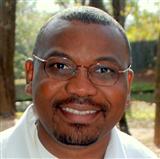 ---
3 Free Minutes + 50% Off Rest Of First Session With Relationship Doctor
Limited Time & New Clients Only! (Limited To $50)
About Me
Do you have low self-esteem?
· Are you trying to be "normal"?
· Do you worry that your partner will find out who you really are and leave you?
· Is everyone else out having fun with their friends while you're sitting at home all alone?
· Are you missing opportunities because you don't dare to ask for what you want?
· Do you find it difficult to say NO when people ask you to do them a favor?
· Have you failed to achieve goals that you have set for yourself over and over again?
· Do you feel like everyone is out to get you?
· Do you feel unappreciated?
· Do you feel stressed or depressed?
· Do you feel like you can't meet what is expected of you?
You need to raise your self-esteem!
Low self-esteem is more dangerous and affects more people than any epidemic the world has ever seen. It can affect anyone - even top executives with loving upbringings and seemingly perfect lives.
Because low self-esteem is so common, most people do not realize how drastic the consequences can be. Compared to people with high self-esteem, individuals with low self-esteem:
· Have less satisfying romantic relationships and are more likely to be left by their partners
· Have fewer true friends
· Are more likely to suffer from anxiety, depression and stress-related disorders
· Have poorer physical health
· Are less likely to get employed and promoted
Raising your self-esteem should therefore be your top priority. I can help you to raise your self-esteem.


Education
Co-Active Coach training by Ministry Coaching International, D.Min in Leadership Counseling, MA in Christian Counseling, BA in Theology, and Ordained Minister.
Qualifications
I am board certified Christian Counselor, psychotherapist and co-active coach and hold a doctoral degree in leadership counseling, a master's degree in Christian counseling, BA in Theology, trained Co-Active Coach by Ministry Coaching International and ordained minister.