Boldly Living Life Coach
Expert In Building Self-Esteem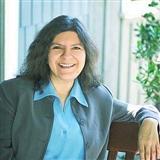 ---
3 Free Minutes + 50% Off Rest Of First Session With Boldly Living Life Coach
Limited Time & New Clients Only! (Limited To $50)
About Me
Do you feel there is more to life than what you are now experiencing?
Is there an area in your life where you feel stuck or ready for a change?
Are you stressed out?
Do you feel you have no physical or emotional energy left?
Do you need to take better care of yourself?
Are there times you feel like you have to take care of everything yourself?
Perhaps you feel isolated due to our fast pace life style, where everyone seems to be always busy.
Do you sometimes wish you could talk to someone openly and confidentially without feeling you will be judged for speaking your truth?
Life happens and if we are not careful, in the daily struggle to survive, we lose sight of ourselves. We give it our all to our loved ones and career and at the end of the day we feel exhausted.
If any of this sounds familiar to you, you are not alone. Whether you are seeking change in your business, your work, your relationships, your health, your Spiritual journey or any other area of your life, I can help.
Although most of us feel that asking for help as a sign of weakness, it is actually the opposite. It takes courage to ask for help when we need it.
Together we can create a nurturing safe space for you to be YOU. A space where your authentic self can flourish.
You have all the wisdom you need within you. With a little help you can uncover old patterns that no longer work for you. You will be able to release negative emotions that stopped you from moving forward. You will foster self-growth and self-awareness. You will see things from a fresh perspective and even tap into your intuition more easily.
With just need a little support you will find the clarity you need to truly start creating the life you crave but for some reason or another you held back.
When you team up with me as your coach, or with other like minded people through our workshops, you will feel recharged. Your creative juices will start to flow, and you will have the energy to create the life you crave.
I would feel honored to be part of your team, as you create a more playful meaningful life. As your coach I will be there for you through the ups and downs of your journey, to support you. To give you a little nudge when you feel like giving up on your dream and to celebrate your wins.


Education
Certified Life Coach from Infinity Academy, Expressive Art Therapy Facilitator and Grief Recovery Institute Facilitator. Non-Denominational Minister.
Qualifications
My coaching style is a blend of various spiritual and coaching concepts mixed with creativity, and a dash of intuition. My unique combination of training received will help you transform your life at a deeper level, while providing the support needed for long term change.