Love Heals
Expert In Stress & Anger Management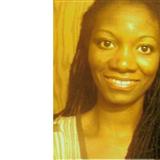 ---
3 Free Minutes + 50% Off Rest Of First Session With Love Heals
Limited Time & New Clients Only! (Limited To $50)
About Me
"The Kingdom of Heaven is within you!" - The Holy Bible I believe in the divinity of us all and that we have the power within ourselves to heal....from anything! I will partner with you and guide you through your journey. Using affirmations and denials, I can assist you in restructuring your thoughts and improve your world. I offer relationship advice, stress management skills, personal growth and empowerment, spiritual counseling (no matter your religious affiliation), advice for stressful single parents, help to heal from abusive relationships, and the list goes on. I offer non judgmental support and I am an attentive listener. I believe in YOU! YOU have the power to create a better world and I will hold your hand, and walk with you through the process. I care about the well being of our world. We are all so interconnected. So if one of us is hurting, we all feel it on some level. And if one of us is healing through the power of love- we definitely are affected by that. Healing ignites more healing on the planet! We are all a team. You may be experiencing some challenges right now that seem insurmountable. Trust me, a much brighter day comes- starting now! My techniques include: goal setting, denials and affirmations, meditation and relaxation, positive self-talk, motivation, visualization, empathetic listening, rapport and trust building. I believe online counseling can be just as effective as face-to-face interactions, because I am client-centered. I will encourage you to discover the right answers for your life!

Education
MA in Professional Mental Health Counseling, BA in Psychology. I will complete a certification in the Schonhardt Integrative Healing Method in September 2009
Qualifications
I have been an Independent Life Coach and Intuitive Counselor for most of my life, and professionally for 2 years. I am trained in client-centered therapy, cognitive-behavior therapy, multicultural sensitivity, meditation, energy healing, behavior modification techniques, humor application, solution-focused therapy, narrative therapy, guided imagery techniques, deep breathing, and therapeutic writing approaches. I have been employed as an Applied Behavior Therapist for children diagnosed with Autism. I have also worked with students diagnosed with various learning disabilities, ADD, ADHD, Mental Retardation, Down's Syndrome, and Asperger's Syndrome. I am also trained in the environmental causes of Autism. My personal challenges gives me valuable experiences to draw upon when offering someone advice. MY background in professional/ academic training, coupled with my intuitive nature and passion to help others, leads to healing through love. Presently, I am completing training in the Schonhardt Integrative Healing Method. In this wonderful program, I am learning to tap into the universal healing energy and help others heal. Energy medicine, Reikhi, Meditation, Mind Clearing, and Reflexology are a few of the modalities included in this integrative method to healing. I am proud to be guided by a code of conduct and ethics that will ensure you have someone on your side!