Robert Betancourt
MA, Professional Counseling, Therapist
:: Expert In Motivation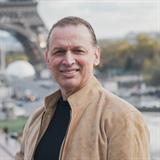 ---
3 Free Minutes + 50% Off Rest Of First Session With Robert Betancourt
Limited Time & New Clients Only! (Limited To $50)
About Me
25+ YEARS OF EXPERIENCE.Brief motivational sessions can bring long term results by helping you focus on the solution to the problem. I am skilled in motivational techniques that empower you to feel better and take positive action. My practical approach can help you save you money and time by helping you become free from your past so that you can enjoy today. I am a dedicated coach, therapist, strategic intervention specialist and counselor with over 25 years of experience helping thousands of individuals, couples and families during the most critical times of their lives.

Education
Master's Professional Counseling,Psychology, Strategic Intervention Specialist, Chief Therapist in six clinic practice, Producer and Director of Strategic Communication and Hypnotherapy Videos
Qualifications
Chief Therapist-six clinic practice, Bilingual Psychotherapist (Spanish and English), Television Producer and Director, Counselor for Diverse Populations. As a Crisis Intervention Team Supervisor for over 25 years, I have unique practical experience that few other therapists have, using my expertise to help thousands of people to overcome their anxieties and fears, build better lives and relationships and reclaim their joy, dignity and self respect. I have counseled and coached people from all walks of life, including doctors, nurses, professional boxers, homemakers, musicians and film actors. I recently appeared on CNN network to discuss the Jodi Arias trial with Dr. Drew
Latest 25 Of 2,359 Reviews
---
Student Tim
October 23, 2022
I am excited about reading about faith and deepening understanding there is also importance to talk about other things surrounding passages like fear or evil or rewards. Robert reminds me to develop great friends and also make connections between the readings to pick up on taking corrective action for dealing with trends and using even the negative to an advantage.
---
Student Tim
September 19, 2022
This session I was able to slow down a bit and get a better understanding of rich salvation and go to verses for prayer. Robert showed me from a different verse the same things I learned at other time sometimes saying things a little differently brings out the meaning and helps memory all together along with good people skills.
---
GidgetBrody85
September 8, 2022
Awesome. Gives good advice.
---
genebean83
August 27, 2022
Great advice.
---
genebean83
August 24, 2022
Robert is good a listen and gives good advice.
---
genebean83
August 18, 2022
Honest and good advice.
---
Student Tim
August 14, 2022
We discussed new verses but also reviewed the basics especially with health, prayer, and perceiving the truth about God. I really enjoy the new words like propitiation (appeasing God or spirit ) as that was a new word but getting better at it. Knowing what the Bible says better helps me respond and think about the way I show Gods love to live a full life that is kind, loving, and loyal (even better than a Warcraft type character hero! )
---
genebean83
August 8, 2022
Good listener and great advice.
---
genebean83
August 6, 2022
Good advice.
---
I have called Dr. Betancourt for many years, and he has always been honest, positive, funny, direct, and no non-sense with his advice. He will tell you like it is. If you are looking for honest therapy that will help you change your mindset and offer you a better quality of living based on your thoughts!!
---
Robert gave me some things to work on and was very helpful with the areas I need to work on
---
Student Tim
June 30, 2022
learned how to be more efficient today with the 8 step formula based on scripture and excellent story for "suffocating" evil. I like checking in to make sure I get the most out of the Bible and life Robert knows a lot of the questions I have before I even ask how refreshing today was to deepen understanding about changes and being able to share that knowledge and experience.
---
Robert is so great. Listen to what he says and it will change your life.
---
My first chat session with Robert was amazing. He seeks to understand clearly over chat and gave me ample time to provide background information. Then he offers powerful and practical suggestions for mindfulness. I feel a tremendous sense of inner peace and gratitude after chatting with Robert. I highly recommend that you chat with him or call him or both.
---
Robert is a great person to talk to about any topic. He is very friendly, listens very well, and is empathetic towards people. I've been a regular for years, and he's certainly helped me in many ways. I would recommend Robert to anyone who needs to talk to someone. He's very knowledgeable and provides creative resolutions.
---
Robert the best on here. Thank you for helping me today. sorry I had another phone call to pick up that ended our session. Thank you for assuring me that I am a communicator and opening up my eyes. I need to stop the missing thoughts
---
Tulips_Pink
April 22, 2022
Awesome
---
Tulips_Pink
April 22, 2022
Thank you, good talk
---
Student Tim
April 18, 2022
Great talk today about why I do the work I do and how to love better on and off the clock. I have a few people I need to follow up with about coursework, housework, and for social I have some male friends and female friends hoping to make a first step by talking and not forcing them to receive my interests revisiting my prayers as well for how to reinforce my confessions to God.
---
very good and very helpful
---
always has the best advice and the gives the most help, someone I can always rely on
---
Student Tim
March 21, 2022
I really liked the session because Robert sometimes uses a little humor in quotations to explain what the verse is actually saying. I liked the new insight about the Sampson story how he didn't know the spirit left him. I actually think that applies in the reverse as well where we have received the healing but are unaware of it physically but spiritually the story is definitely continuing and very much more of a command type scene rather than plea for help.
---
---
Student Tim
February 23, 2022
I really enjoyed the current event story and historical background with a ww2 example. I know I will benefit from the newer suggestions involving simple repetition to more elaborate communication, social standings, personal achievement, and christ activated peace.
---
Student Tim
December 27, 2021
I am glad I stayed for the extra session sometimes some of the points in the movies and the scriptures are so good it is worth repeating for context and when I hear a personal testimony about a current development with covid it helps me understand the concepts better.
---