Robert Betancourt
MA, Professional Counseling, Therapist
:: Expert In Motivation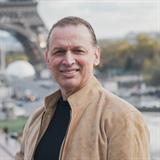 ---
3 Free Minutes + 50% Off Rest Of First Session With Robert Betancourt
Limited Time & New Clients Only! (Limited To $50)
About Me
25+ YEARS OF EXPERIENCE.Brief motivational sessions can bring long term results by helping you focus on the solution to the problem. I am skilled in motivational techniques that empower you to feel better and take positive action. My practical approach can help you save you money and time by helping you become free from your past so that you can enjoy today. I am a dedicated coach, therapist, strategic intervention specialist and counselor with over 25 years of experience helping thousands of individuals, couples and families during the most critical times of their lives.

Education
Master's Professional Counseling,Psychology, Strategic Intervention Specialist, Chief Therapist in six clinic practice, Producer and Director of Strategic Communication and Hypnotherapy Videos
Qualifications
Chief Therapist-six clinic practice, Bilingual Psychotherapist (Spanish and English), Television Producer and Director, Counselor for Diverse Populations. As a Crisis Intervention Team Supervisor for over 25 years, I have unique practical experience that few other therapists have, using my expertise to help thousands of people to overcome their anxieties and fears, build better lives and relationships and reclaim their joy, dignity and self respect. I have counseled and coached people from all walks of life, including doctors, nurses, professional boxers, homemakers, musicians and film actors. I recently appeared on CNN network to discuss the Jodi Arias trial with Dr. Drew
Latest 25 Of 2,228 Reviews
---
---
Good advice on how to deal with a drug dealer.
---
Always supportive and helpful
---
Student Tim
July 13, 2020
It was good to test my knowledge this week and learn some Hebrew and new examples of the counter teachings that could come up throughout the week. Sometimes i just say what is in the reading but today we looked at how the application can be a good thing not just theoretically I feel more empowered.
---
Always knows exactly what to say
---
Always kind and considerate and helps you find the best steps all while making you feel better
---
Always inspires me and helps me find the right steps
---
Student Tim
June 29, 2020
we talked about some of my old patterns of dealing with strong feelings and looked at some scripture which is more outwardly oriented to others. it was a relief to see that other people can help me as I may have some tools to help them now.
---
So helpful, supportive, and kind.
---
Robert was simply amazing. Positive, Inspiring and he instilled hope in my spirit... I am very grateful.. for the call. The wisdom he conveyed was exactly what was needed. He listened to my issue intuitively... and reflected with me on the best actions to address the situation. Thank you!
---
Student Tim
June 15, 2020
I learned this week to do some preventative work where I really think about the values I have and using them to draw out some of the reasoning behind my everyday actions and procedures for dealing with a health issue or emotional issue. also talking about the news is a way to be more involved and up to date as I get to process how others may or may not be as aware of some of the under the surface processing they do.
---
Always supportive and gives insightful advice
---
---
I don't know where I'd be without him, greatest help I could ever get
---
We talked about how to handle conflict and how to build up relationships and take care of my own health too. Looking at designs and creationist theory helped answer some of those questions and I have homework to try to explain to others as that is a great way to solidify what I think I know about life afterlife a surprising twist that I didn't see from my regular conversations.
---
Gives the best advice for any kind of problem and always knows how to help you relax
---
Always makes me feel better
---
---
Always finds a way to cheer me up and find solutions to my issues
---
I learned some new terms and what the history is when the bible talks about proof of the unseen. There was a lot of reading related but also there was kindness behind the words so i don't feel like I am going read a text book more of a movie feel to the session.
---
PhilippaLondon
May 12, 2020
Thank you for listening
---
---
---
---
I always learn new bible references and stories related that bring out wisdom but also increase my knowledge of the sciences (micro organisms) and people (needs feelings and value).
---