Teresah
Expert In Motivation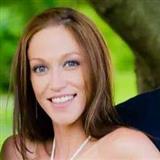 ---
3 Free Minutes + 50% Off Rest Of First Session With Teresah
Limited Time & New Clients Only! (Limited To $50)
About Me
Defining Life Coaching is akin to defining life. There are as many definitions. My practice involves assisting people to identify and realize their goals and aspirations by making them more self-aware and by developing their hidden and manifest talents and potential. I have the tools and abilities to help you find your own direction. You will not be told what to do with your life, you will figure it out for yourself. You will not be judged. 100% confidentiality.
So how can you develop motivation in life? If you wish to accomplish a goal – be it short-term or long-term in nature – how can you find it in you to be properly motivated? Here are a few things that you should keep in mind:
1. Focus on one goal at a time.
This should be partnered with the fact that you should make sure that your short-term goals all help in achieving your long-term goals. One of the best ways for you to focus on one goal at a time is to make a diary of your goals – yes, write it down – so that you will have a visual representation of the things that you want to achieve rather than letting it all get lost in your head.
2. Get rid of all the distractions which might prevent you from achieving your goal.
Let's say that you are a writer who wants to finish a book. How can you type away on your keyboard one chapter after another if there are many distractions surrounding you like television, friends chattering away or the lure of aimlessly browsing through the Internet. In order for you to stay properly motivated, make sure to steer clear of any distractions.
3. Completely block out any negative influences.
Finally, make sure that you are completely blocking out any negative influences in your life. If you feel that you are being distracted from your goal by a problem which does not seem to go away, ask yourself what you can do to eliminate such a challenge and distraction in your life. Maybe you are being sidetracked by negative thoughts and feelings because you have no faith in yourself. Addressing the root of the problem, completely blocking out any negative distractions and thinking purely positive thoughts is the best way for you to develop motivation in your everyday life.


Education
BA Liberal Arts, Certified Fitness Instructor, Certified Personal Trainer, Certified Accredited Life Coach
Qualifications
I have studied many aspects of mental, physical and spiritual fitness. I am only a guide to show you what there is, what you have yet to see. I am a tool for you to use; explore your life!
Latest 25 Of 49 Reviews
---
---
---
She was very responsive and friendly. She had lots of great advice. Will be back again
---
---
---
Enjoyed our call. The more we talked the more I felt the negative feelings float away.
---
---
Very pleasant and understanding.
---
---
---
---
---
---
Teresah was great. She was positive and understanding. If you some advice I will go to her.
---
---
Another great call with a great expert. Stays on point to get the important things across. Explains what works and what doesn't. Able to work with you no matter what your level or experience is.Very knowledgeable. Super nice person!
---
Great call,,,explained everything in great detail. Easy to understand with very good communication skills.A very positive experience! Highly recommended!
---
Gave detailed instructions with illustrations that are easy to understand. She ROCKS!!!!
---
very down to earth and helpful
---
Again, a delight to talk to. I'll be back :)
---
Anonymous
October 7, 2015
so encouraging thanks!
---
Amazing. Felt like I was chatting with a good friend who just happened to be my therapist. I needed specific, actionable relationship advice and she was able to provide that. Thank you :)
---
Anonymous
September 3, 2015
Very helpful
---
---
---