Patricia Corlew
Expert In Anxiety & Stress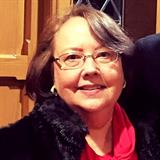 ---
3 Free Minutes + 50% Off Rest Of First Session With Patricia Corlew
Limited Time & New Clients Only! (Limited To $50)
About Me
I truly want to help with your problems. I have 20 YEARS of EXPERIENCE as an INDIVIDUAL PSYCHOTHERAPIST and MARRIAGE and FAMILY THERAPIST to offer you. I can help with DEPRESSION, ANXIETY, BI-POLAR DISORDER, PTSD, SELF-ESTEEM, CO-DEPENDENCY, ADDICTION and many other Mental Health Issues. I am experienced in counseling GAY, LESBIAN, BI-SEXUAL and TRANSGENDERED CLIENTS. I am also a GRIEF COUNSELOR and can be here for you at your time of loss. As an EXPERIENCED COUPLES AND FAMILY THERAPIST, I can help with RELATIONSHIP ISSUES, MARITAL PROBLEMS and PARENTING DIFFICULTIES. Having FACILITATED TEEN GROUPS for many years, I understand the unique problems of adolescents and their parents. I have also worked successfully with YOUNG CHILDREN IN PLAY THERAPY. I am a PUBLISHED AUTHOR. You can trust that I bring a WEALTH of PROFESSIONAL KNOWLEDGE and EXPERIENCE to my work with you. I hope you will reach out to me.


My Beagle Henry is my Co-Therapist


Education
*MASTERS of SCIENCE in COUNSELING PSYCHOLOGY*
*BACHELORS of SCIENCE in EDUCATION*


*LICENSED MARRIAGE and FAMILY THERAPIST*
*LICENSED PROFESSIONAL COUNSELOR*
Qualifications
*PRACTICING INDIVIDUAL, COUPLES, FAMILY & GROUP PSYCHOTHERAPY
for OVER 20 YEARS*
*DUALLY LICENSED:
PROFESSIONAL COUNSELOR and MARRIAGE & FAMILY THERAPIST*
*THREE YEAR POST MASTERS RESIDENCY IN MARRIAGE AND FAMILY THERAPY*
*CERTIFIED FACILITATOR RECONNECTION WORKSHOPS AMERICAN RED CROSS
SERVICE TO MILITARY FAMILIES*
*CERTIFIED AMERICAN RED CROSS VOLUNTEER CASEWORKER

DISASTER SERVICES and SERVICE TO MILITARY FAMILIES*
*PUBLISHED AUTHOR*

Latest 25 Of 717 Reviews
---
Not Quite what I expected- I had hoped that it would be more carrer based.
---
Anonymous
September 25, 2016
Patricia was very nice but she typed very slow so I feel like we didn't get to say as much in the conversation as I would have liked.
---
She's a great listener, she gave me a few good advices , but she didn't say a lot of things in the 45 minutes we spent. its very expensive.
---
Patricia was very kind and patient. She helped me access some difficult emotions. She is compassionate and very sensitive to what you are going through. Excellent therapist who will empathize with you.
---
She was very compassionate and helped me to feel better about my decisions.
---
kittystarship6000
March 30, 2015
Very understanding and wants to know details of emotions and concerns. Told me the best way to proceed with moving out of my SO's house, without making emotions run high or drag things out.
---
annonymous
March 27, 2015
Patricia is always ready to listen and understand.
---
Patricia has proved she can tackle *any* issue with caring and expertise. It's amazing to have someone so wonderful so easy to contact.
---
Simply the best: compassionate, thoughtful, helpful, dedicated, an all around excellent therapist able to handle tough issues short and long term.
---
Once again Patricia was straight to the point and got me to discuss difficult topics. That's what you need when trying to get to the root of difficult problems.
---
Patricia is a kind listener and talented helper, amazing at what she does.
---
Patricia is amazingly helpful- no matter what the problem, she listens compassionately and responds with wisdom, know-how and humor.
---
Patricia is a rock. She's caring, attentive, honest and skilled. A great therapist to talk to about all kinds of personal, parenting and issues. I really appreciate her positive outlook and commitment to helping me find solutions that fit my life.
---
What a wonderful person! Very honest, tells you straight. Will not hesitate to say when something is not good, which I appreciate. Some are quick to sugar coat things and that can prevent progress. I'd highly recommend Patricia.
---
help-me-help-myself
February 18, 2015
Patricia was very helpful and gave me great suggestions that I am going to look into. I appreciate her help!
---
quicksticks4
February 10, 2015
For the first time in 3 years I'm feeling some hope about my situation. Patricia is wonderful!
---
Patricia is down to earth, compassionate, experienced, attentive and kind. A great go-to therapist for an objective, caring chat, and she's an excellent problem-solver if you want help sorting things out.
---
Patricia is able to take the complex, sticky situations and help me see simple solutions. A+ for helpfulness, humor and compassion.
---
Time with Patricia has been one of the best gifts I've ever given myself and my family. Her experience, caring and commitment have helped transform my life for the better.
---
therapistbonnie
November 30, 2014
Excellent. Hit the nail on the head with the issue. Very conversational and comfortable to talk with.
---
Patricia is a wonderful listener, supporter and problem solver, very giving and wise with a good sense of humor to boot!
---
DyerMaker
November 28, 2014
I did not feel like she understood me or connected to my story. To make things worse, I felt like she was skeptical of what I was telling her. As a result, I felt worse when I left than when I first came in. I also felt she rushed to conclusions and was a bit judgmental, projecting her own personal beliefs into my life. I hope this therapist can improve in the future because this particular session was not good at all, had to end it early.
---
Patricia is truly amazing. I have gone to her twice now and will surely be back. She has great advice and no judgement, and I love her calm manner.
---
Responsible, ethical, creative, understanding, seasoned and committed. Great in a pinch and long term too.
---
Patricia is consistently helpful, kind and understanding. An excellent listener with a wealth of expertise to help in any situation.
---