Barbara Freedman
Mental Health Worker
:: Expert In Addictions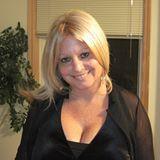 ---
3 Free Minutes + 50% Off Rest Of First Session With Barbara Freedman
Limited Time & New Clients Only! (Limited To $50)
About Me

As a Mental Health specialist I have dedicated myself to crisis intervention and counselling, mainly in the areas of complicated grief, abuse and trauma. As such I draw on a wide range counseling approaches. For immediate short term counselling, I use my training in CBT,(Brief Solution Focused Therapy), along with Crisis Intervention.For more ongoing, longer term therapy with clients, I draw on such approaches as Object Relations Therapy & Self Psychology, along with the Experiential Therapies, according to each clients' personal needs and preference.

Education
Master in Education. Certificates in Crisis and Suicide Intervention, along with additional training in Object Relations Therapy and Self Psychology.
Qualifications
I provide ongoing crisis intervention, grief and trauma counseling, along with parent coaching at Centrepointe House, an institute dedicated to assisting people in their efforts to achieve a sense of well-being, personal growth and healing.
I am a trained facilitator for the SOS (Survivors of Suicide) in Ottawa, a group for those who are grieving the loss of a loved one through suicide.
History:
In addition to individual counseling at the Saint Paul's University Counseling Centre, I provided supportive counseling at the Well (a drop in day centre for woman and children). In my role as a volunteer floor and outreach worker at The Well, I offered immediate response through crisis intervention, and outreach. I was given the opportunity to facilitate referrals to other social services whenever appropriate. Aside from connecting the woman with these resources, I provided them with advocacy.
Among the some of the issues which these woman were dealing with included homelessness, low income, housing issues, abuse, trauma, suicide ideology as well as issues of sexual identity.
Latest 25 Of 767 Reviews
---
Anonymous
November 1, 2021
Wonderful as always!
---
Barbara helped me through a difficult phase in my life. She is patient, sharp, and insightful. Simply the best!!
---
Anonymous
February 19, 2021
Barbara is an incredible advisor, a wonderful human being who gives clarity and guides you to your better self:)
---
Anonymous
October 16, 2020
Thank you!!
---
ONE MILLION STARS FOR BARBARA!!
---
Barbara is a God-send! I rate her a million stars! Thank you for your clarity!
---
Anonymous
August 20, 2019
Barbara is the most amazing person...talk to her for clarity and purpose!
---
Barbara is CLARITY and GOODNESS!
---
Perfect reciprocity; insightful feedback & altruism towards other people's hardships.
---
Barbara is incredibly genuine, insightful and helpful! God bless her!
---
Anonymous
November 21, 2017
Barbara took the time to help me out and understand my situation. She is a superb counselor.
---
Northernguy
September 25, 2017
Thank you!
---
RichardBl7
August 18, 2017
Barbara is kind and helpful.
---
RichardBl7
August 4, 2017
Barbara is great and is very caring.
---
---
Really helped make me feel better, great to talk to.
---
really great to talk to and gives great advice and suggestions
---
---
HeartInsideBlender
November 30, 2016
Excellent Source of Help When Needed! Barbara Freedman will quide you towards your everyday needs or assistance with your troubles.
---
Anonymous
September 13, 2016
She is good but overpriced
---
Amazing, cooperative, punctual. I strongly recommend her. She is my favorite expert.
---
---
Barbara is really good at what she does.she has really helped me and given me an ear..She is outstanding at what she does
---
Thank you so much for your kind help
---
Very helpful, kind AND compassionate! seemed to really get where I was at!
---