Kind Guidance
Expert In Dating & Relationships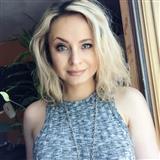 ---
3 Free Minutes + 50% Off Rest Of First Session With Kind Guidance
Limited Time & New Clients Only! (Limited To $50)
About Me
I offer skills and strategies tailored specifically to your individual needs to help you build self-esteem. My goal is to make you feel empowered, with my guidance, to make lasting positive changes to your mind and life. I work at your pace! We will figure out what is standing in your way of loving yourself and feeling deeply happy.
I will provide you with coaching, guidance, direction and useful information based on my education and experience in the mental health field. Please note that the services provided here are not considered to be psychotherapy or counseling.

Education
BA Psychology, MA Mental Health Counseling
Qualifications
I received a BA in Psychology and an MA in Mental Health Counseling. I have worked 7+ years in the mental health field, helping people through various difficult experiences. I have been providing online services for almost 4 years in addition to in person work.
Latest 11 Of 15 Reviews
---
Great counceling skills to say the least, a great asset to mentoring to others!
---
Felt comfortable and glad I reconnected after a yr.
---
Very kind human being.... Much thanks for her presence through this medium...
---
Anonymous
November 3, 2016
i cant sayenough good things about her
---
BubblePumps
November 3, 2016
Helpful session. Very dependable therapist that does what she says... Much appreciation for the example she sets... It's also very helpful to reflect on the session...
---
BubblePumps
October 19, 2016
This was a very helpful session... Much appreciation for this woman's receptivity towards what I had to say and her helpful input as well...
---
BubblePumps
October 13, 2016
Much thanks for this woman's availability to me.... She made a concerted effort in relating to me and I am very thankful for her presence with me...
---
My confidence always gets a boost when I have a session with her
---
Invino Veritas
October 4, 2016
Thanks.
---
I'm glad I spoke with her and got a sense of her. She demonstrates attentive listening skills, paraphrased what I said, I also observed typical methods of her putting out a stimulus in how it relates to my story... She validated some of what I said. It was helpful hearing myself talk honestly, however I do not feel inclined to want to connect with this therapist. Much thanks for this session....
---
---