Sonya Starr Angel
Expert In Graphology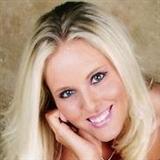 ---
$33.99/minute
$17.00/minute
3 Free Minutes + 50% Off Rest Of First Session With Sonya Starr Angel
Limited Time & New Clients Only! (Limited To $50)
About Me
Your Reading
Your reading will cover all aspects of your situation, including detailed descriptions, timelines, future actions and events, outcomes, and guidance. I connect directly with you while I clairvoyantly read the cards and apply them to your situation or question. .
With at least a 5 minute paid reading, you will get ALL the information you want, with follow-up emails included in the price to fully answer your question, if you run out of funds. Less then that, I might not have enough time to give you all of the information and details you need to know.
I really care for and appreciate my clients. I will do ANYTHING I can to help you and guide you. I am extremely empathetic and can feel your emotions (positive or negative) right along with you.
Experience & Qualifications
Clairvoyant Tarot Reader
My skills help me relate and understand your situation without you needing to feed me endless details. With my readings, I can put myself in your shoes and forecast the future based on the path you are currently on.
I have many areas of expertise I can give you details on:
. Love & Soul mates
. Career & Finances
. Cheating & Affairs
. Family & Children
. Decisions & Your Destiny
. Guidance for the best path to take
Remote Emotional Empathy
When I connect with you, I experience the emotions that you are dealing with. I can feel your anxiety, stress, sorrow, excitement, love, and confusion. This helps me relate to you and give you the best predictions and advice as possible.
When I am connecting to you I can find out many things:
. How does he or she really feel about you?
. What is someone planning on doing?
. How are you feeling about a situation and what you should do next?
. What is someone hiding from you?
. What will happen in the immediate and distant future?
I can read you and the people around you in your life. I can even make predictions on people you haven't even met yet (such as future romantic interests). Please don't try to test me because of my remote empathy to you this confuses me and makes connecting difficult/impossible. I am genuinely here to help you. I do not sugar-coat ANYTHING. I only tell you 100% the truth. Some people might just tell you what you want to hear. I, on the other hand tell you the positives and negatives both. Please open yourself and focus with me so I can feel that warm connection that I do when I am trying to help out a good soul who is in need of psychic guidance.


Education
-Master Degree of Science
-Bachelor Degree of Science
Qualifications
I have over 20 years experience in providing psychic help and therapy to others. I am gifted with the ability to connect with others and provide guiding psychic advice. I CARE ABOUT MY CLIENTS! I will touch base with regular clients just to see how they are doing and get updated on their situation. I will even perform free readings for my best customers to help them out.


My Client Feedback (They Know Best!)

You truly hit all the spots and all the stuff I needed and wanted to hear...good things came about this reading....I give you 5 stars and this is the first time I gave 5 stars to anyone....Thanks it was informational and insightful and sounds quite about right about the relationship that we have. Thank you so much.
Sonya you were dead on...amazing how you got so much detail over no info at all..really hit the nail on the head with this guy....Im speechless....its rare..to find such a reader.
WOW!!! This psychic is by far the best out of the many I have tried on this site. Excellent connection. I will be returning VERY SOON! You will not be disappointed! 5 star psychic!

Sonya always gives a detailed response to any request and her replies are always very individual . I like Sonya because she shows that she cares about the level of service she provides and always provides follow-up which is never required as all areas are covered in her replies . I am in UK and like value for money which as never been an issue ..also Sonya replies are quick ...which in some instances is paramount .thank you Sonya ....once again brilliant .... things Sonya told me have come to pass .


Latest 25 Of 6,394 Reviews
---
Anonymous
February 4, 2023
Sonya genuinely cares about people and wants to help..She is real, empathetic, speaks the truth in the most conscious ways. She was accurate to the most minute detail about my situation and described the persons personality perfectly. She cares about your money and will get to the point right away. She a blessing! ????
---
She's very fast and accurate. No hocus pocus here…he is the real deal! You won't be disappointed.
---
Anonymous
February 1, 2023
Very helpful thank you!
---
Sonya is great! She's been advising me for years. She's always spot on! I appreciate her guidance.
---
Anonymous
January 31, 2023
Thank you
---
option123
January 31, 2023
The best of the best!
---
vanelops
January 26, 2023
Connected quickly and provided lots of details about the people asked about. Thank you! XOXO
---
option123
January 26, 2023
Fast and straight to the point. I can always count on Sonya for accurate info. Thank you!
---
JennyStar
January 26, 2023
I've known Sonya since Kasamba first started and I've been getting readings and spiritual work done from her all these years! At times I've gone too other psychics but no one is as great as Sonya. Sonya has a wonderful gift and she is also an empath which makes her gift much more powerful. She is very caring and tells you what the truth is - good or bad. She is very sweet and kind. I'm lucky to know her. I think anyone who may be looking to hire her and is skeptical shouldn't be. She's great! She's a fast typer and won't waste your time. Sonya is simply the best. She deserves much more recognition than just being known as a psychic on Kasamba. She deserves to be known by many!
---
Sonya is the best psychic! I have been coming to her for many years now, and she always impresses me with her gifts. She has a big heart and is here to help me. Also, she is always right which is important. There were times in the past I wish I had listened to her but I won't make that mistake again. Today she totally nailed connecting with a new person I asked her about. She picked up on my coworker's personality and described it down to a T. If I could, I would rate a million stars for Sonya!
---
Tomyselfbetrue
January 25, 2023
Thank you so much for everything! You are an angel and told me exactly what I needed to know!!!! I have been so upset, and my heart feels calm. You were able to tune right in, and your gentleness is wonderful.
---
---
SweetOct17
January 23, 2023
THANK YOU !!!!!!
---
Anonymous
January 20, 2023
Great experience
---
I trust her 100%. No sugar coating. Real truth, amazing energy/chakra work as well.
---
Anonymous
January 3, 2023
Thanks again Sonia. Always a pleasure chatting with you
---
option123
December 31, 2022
Truly the best of the best. I would be lost without her. Love you Sonya!!!
---
Anonymous
December 22, 2022
Thank you for your insight and honesty
---
Flowers
December 22, 2022
Love Sonya:-)))
---
Anonymous
December 18, 2022
Outstanding, so good and very quick thank you ??
---
---
One big prediction came true, will be waiting for the next one.....
---
jellybean
December 8, 2022
Excellent thank you!
---
---
option123
November 30, 2022
Always on point and caring. Thanks again for always being there for me. Get well soon.
---