Cosmic Fusion
Expert In Fortune Telling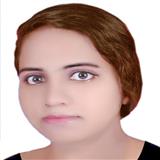 ---
3 Free Minutes + 50% Off Rest Of First Session With Cosmic Fusion
Limited Time & New Clients Only! (Limited To $50)
About Me
I have been doing psychic readings for decades, I have helped individuals to get the positive light in their lives and push ahead with progress. I will assist you in achieving your objectives and wants which you need throughout everyday life. I empowers you to be your very best and highlights your strengths and possibilities. Also supporting you to address challenges and perceived limitations. I have become more aware of my gift and then from there on it has grown. I have been readings since very young age and have been doing so ever since and have helped many find their paths and ways in life from all walks of life. My expertise and guidance include Love, Marriage, Sex, Business, Finances, Health, Family & More. I can assist you with different strategies to help you balance your life and find your true destiny. I am here for you, be ready to receive one of the most unique and insightful readings you've ever had.

Education
Natural Born Psychic
Qualifications
I am a top rated Clairvoyant Intuitive and Empathy-Psychic with over twenty-year experience. I combine my Clairvoyant gifts and Tarot cards for readings and I am highly accurate. I have a passion for using my gift to offer peace and understanding in our life's journey.. My depth of realization has come through my own innate understanding of metaphysics, as well as from a multiplicity of more formal studies including Reiki and other energy healing. i first noticed my gifts as a very young child, i cultivated my gifts and really honed in my skills, I want to spread my skills to help those that seek answers and direction on how to find your own path to enlightenment. I could know so much about them and what is going on in their lives? I was born with this gift to see things that others miss as I and a clear understanding of how to get to the truth of things and use that information to enrich the lives of all who are drawn to me. You are reading because you are ready to live the life that you have always wanted to live and it is also a sign that we have a deep connection. Let's begin creating the future of your dreams. You deserve love! You deserve a fantastic relationship! You deserve abundance! Let's begin
Latest 25 Of 5,760 Reviews
---
buserb
September 20, 2021
thank you so much for today and the very detailed reading and the explanations of the whole situation.
---
Anonymous
September 19, 2021
Super great
---
---
Anonymous
September 18, 2021
She made sense
---
Fabulous thank you very much
---
Anonymous
September 18, 2021
Good
---
Anonymous
September 18, 2021
Amazing
---
Bscoxo
September 18, 2021
Thank you for the reading!! Excited to see how things pan out!!!
---
Anonymous
September 17, 2021
Thank you very much for today I feel a lot better after talking to you
---
Anonymous
September 17, 2021
very positive i just ran out of funds
---
Anonymous
September 17, 2021
Very deep reading
---
---
pureheart
September 17, 2021
What a brilliant psychic, 10 gold stars. Super fast, everything she said is true, even the things I did not mention. Absolutely fantastic!
---
---
Anonymous
September 16, 2021
Thank you great reading
---
Anonymous
September 16, 2021
Ty
---
Anonymous
September 16, 2021
I feel like I didn't get anywhere in this reading and money has been wasted. Talking about nothing besides free will for me. I came for POI & I. Not understanding how the reading wasn't on topic. This reading might not be for me but still give them a chance. I'm disappointed and would like my money back.
---
buserb
September 16, 2021
thank you for all the help and the advise and helping us stay on the path
---
Anonymous
September 16, 2021
Thank you
---
Wonderful thank you very much
---
Anonymous
September 16, 2021
fairytales
---
Amazing and brilliant Thank you so much
---
Anonymous
September 16, 2021
Thank you so much dear
---
Anonymous
September 16, 2021
Wow very accurate and helpful
---
Anonymous
September 15, 2021
Outstanding, as always
---