Joseph- the Medium
Expert In Fortune Telling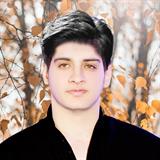 ---
$19.00/minute
$9.50/minute
3 Free Minutes + 50% Off Rest Of First Session With Joseph- the Medium
Limited Time & New Clients Only! (Limited To $50)
About Me
Thank you for visiting my page…! When I give a reading I tap into my connection with Spirit and my clients energy and immediately begin seeing visions and hearing words. When I get a psychic hit I feel chill bumps and know that the information is vital to give. I feel the vibrations of unconditional love of Angels and the Spirit realm. I have been counseling people in psychic matters for years, as well as teaching development of psychic abilities. I do astrological charts, Tarot readings and psychic counseling. I use the gifts, I have to help those in need to redirect there paths and find the right course. It is Your Life and You deserve the best In Your World. I am very open will make every effort for you to feel at ease from the moment we speak! You will have a trusted Friend and Confident when confiding in me. Let me help you! Sometimes what we think is a rejection or disappointment from something good was actually spirit guides redirecting us to something better! I can help you move forward call me so we can take the Journey together! However there are those who call and only give FEW min and expect answers-then when they dont hear what they want or get what they want after asking too many questions they bash the reader---please give enough time to be ABLE to help with your issues as it does take some time to bring in the energies, visions, and guides with answers needed to help you. As you will not be disappointed in my abilities..! I hope to give you a better understanding and outlook for your future to give you faith for tomorrow.

Education
It's wise to obtain as much insight as you can when matters are confusing or frustrating or you just need some confirmation about a person, idea, your career, etc. In order for the information to be helpful to you on a higher plane, it needs to be assessed by a psychic like me.
Qualifications
I come by my gifts naturally, as my mother and grandmother were both readers. Also I have explored, over the years, many forms of connecting with spirit - I've given readings professionally for more than 12 years now, and on a personal level for many years before that. I am here to assist you in ways that offer insight into your particular situation. I offer in depth Readings! I dig for the details that you need to know to improve your personal situation and can provide personal guidance to make it easier to achieve your desires! My focus is You! I talk rather fast , so I don't waste any of your time. I have genuine concern for every one I read for because I understand how difficult life can be at times. Whether it's Romance, Money, Career , Family Issues, or anything that is troubling you It's always easier when you have a friend to make you feel like you have the wind at your back! Trust me-- I understand the struggles you're going through. , let's start now to help you improve your life!


Latest 25 Of 227 Reviews
---
Joseph is always great! His predictions about getting a specific job came true and it wasnt the first time. Try him and you will not regret it!
---
Anonymous
January 1, 2019
Awesome reading!
---
Anonymous
December 3, 2018
Good reading, fast typed, picked up well to my situation. I hope all things come to pass.
---
pyrogirl
December 3, 2018
Good session and connected well. Thank you for positive insight.
---
---
Joseph is just great as usually! Try him and you wont regret it :)
---
---
Anonymous
September 23, 2018
Thank you for explaining things to me the way you have. I know I ask the same questions and you never lose patience with me. I appreciate your honest insight.
---
pyrogirl
September 21, 2018
I have been asking him on my situation for a while and he remains very positive and supportive with accurate insights. He also could tap to people's feeling deeply and explain why and what's behind of it in spiritual way. Thank you!
---
pyrogirl
September 21, 2018
Thank you for all insights and validation you have given to me! And his guidance is always spirituality mentally, emotionally lifting my spirit up. He is very kind and compassionate and understanding..he does really care! Thank you!! :)
---
Marbelline
September 19, 2018
Great update
---
---
Anonymous
September 19, 2018
He is a nice guy but his prediction didnot come through. I am very sadden because I was banking on this to come true.
---
Anonymous
September 17, 2018
Thank you
---
Anonymous
September 15, 2018
Outstanding! Highly recommend!
---
Anonymous
September 14, 2018
Thank you Joseph. You have been very kind to me and a great advisor. I will connect with you again. xoxo
---
uctency
September 13, 2018
On point with what he said.
---
Anonymous
September 13, 2018
great reading!
---
pyrogirl
September 13, 2018
Thank you!
---
Anonymous
September 13, 2018
Good reading!
---
Raven67
September 13, 2018
Very positive reading - we will see if the predictions come through
---
Just hoping all will come true
---
Anonymous
September 12, 2018
Direct and helpful thank u
---
Happy Hearted
September 12, 2018
Looking forward to the prediction
---
pyrogirl
September 9, 2018
Thank you for following up from previous session I had. I am very hopeful to see the outcome to manifest and good clarify and validation on the situation with your insights! It makes really good sense, thank you!! :)
---