True Energy Tarot
Expert In Fortune Telling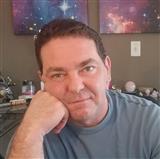 ---
3 Free Minutes + 50% Off Rest Of First Session With True Energy Tarot
Limited Time & New Clients Only! (Limited To $50)
About Me
https://www.youtube.com/watch?time_continue=2&v=ijZXQxxuIRc
I have been a professional psychic for over 25 years with clients calling from all over the world. To me, telling the fortunes of clients is second nature and I have worked out a way of predicting the times of events using my knowledge of Astrology, Kabbalah, and Tarot.
I will accurately tell your fortune to within a weeks timing. Events in life unfold at their own pace depending on the people, locations and energies involved. Exact dates in this case can be off by a few days the more complex the situation.
I use astrology to narrow down the time-frame to a month and then tarot and my psychic abilities to find when within that month the events will occur.
What does the future have in store for you? Lets chat!

Education
Certified Astrologer, Tarot Professional and Dream Analyst.
Qualifications
I was initiated by Lady June of the Temple of Nine Wells, (Salem MA) 1996. I studied Astrology under the guidance of Master Psychic and Medium Alex Palermo (of the Original Tremont Tearoom in Boston,MA)
Studied Hebrew and Hermetic Kabbalah under Master Psychics Kay Dunn and Peter Blocker for 5 years during my time working professionally as a psychic for one of Americas oldest psychic tearooms.(1994-2003)
Latest 25 Of 85 Reviews
---
Thanks a lot true for your honest advise
---
Love chatting with him and he is always listen and straight to the point
---
---
I'm very pleased with the accurate reading.
---
I loved his advice & energy the BEST !
---
---
Absolutely amazing. Extremely intune. Accuracy. Quick to answer. Compassionate. Thank you
---
Super reassuring and fast!!! Very nice man
---
Great! He's so precise. And kind. Amazing.
---
Nice input and conversation Thank you
---
Amazing!! Had other people who read cards but he is just amazing with everything he said! And he didn't ask for any birth of dates, he knew everything without me telling him
---
---
---
jebemvammater
May 27, 2019
Who knows maybe the only person who knew the turn of events
---
Said that things would turn around with guy, and there would be a relationship with the guy. the Guy posted a pic of his new gf.
---
sweetestlove24
May 21, 2019
He's amazing! Every was spot on, will come back for more reading!!! :)
---
Trust_Divine_Timing_1111
May 20, 2019
thank you for the positive insight :)
---
Rather general but nice to speak with. Will happily come back and rate highly if prediction comes true and it wasn't a sugarcoated reading
---
He is incredible!! Very straightforward and amazing how he knew without any information provided! Thank you so much. :))
---
Thank you. Sorry had to drop
---
---
misspattie
April 29, 2019
My email reading was very insightful. True Energey Tarot explained the position of each card and meanings for me and at he end summarized what they meant. I am extremely pleased with my reading. He is a real GEM.
---
EXCELLENT reader. Was able to jump right in. Highly recommended.
---
Perfect reading ... explained in detail and it's good to find things with Robert
---
---