Zella Tarot
Expert In Fortune Telling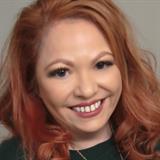 ---
3 Free Minutes + 50% Off Rest Of First Session With Zella Tarot
Limited Time & New Clients Only! (Limited To $50)
About Me
Thanks for taking the time to read my profile. I want you to know more about my services so you can be comfortable in your decision to hire me as your reader. I do intuitive tarot readings which means that I pull card spreads and get my answers from the card meanings as well as my own feelings about the situation. Please contact me first by Kasamba email. For live chat or phone readings, I like to pull the card spreads outside of hire for the most accurate answers possible. This also saves you money. The more specific in your question the more more specific your answer will be. Do NOT ask any question unless you are prepared to hear the answer good or bad. When you write me tell me your name, dob, and those of all involved in the situation. Photos are helpful too. Let me know if you want an email reading or live reading. My email readings are detailed and long. I do a full Celtic Cross spread or Lovers Heart spread. I will include a Quick Check spread on a specific person that shows what they feel, think, their viewpoint and their true intention. I go into detail that is not possible in a live reading. I ask for 24 hours from hire to complete an email reading. If you need immediate answers consider a live reading. Once I have your answers ready (usually in 5-10 minutes) I'll write you back to tell you to come into chat. Make sure you have at least 5 minutes worth of funds in your account. In live readings, I go straight into telling you what I see I don't believe in wasting time or money. I offer one free email to offer clarifications. If you have an unrelated question on another person or another area of your life you will need to purchase another reading. Please take the time to rate my service at the end of the reading. Previous sessions must be rated before I will read for you again. Don't rate me based on what you wanted to hear as opposed to what the cards tell you. I'm extremely honest in telling what I see. Know I'll tell you the truth in the most compassionate way possible. I'm happy to get updates on how my clients are doing. I ask that you update me by email.
Note I'm in EST. I'm available at different times of the night and day. I check my email a few times a day.
I look forward to helping you.


Education
I've over 20 years experience reading the cards. I've been able to perceive and sense what others can't my whole life. I grew up in New Orleans, Louisiana in a spiritual environment.
Qualifications
The tarot is a tool. Using it we can shed light on the present, learn from the past so we don't get stuck in it, predict the future so we can be prepared to accept new opportunities and to avoid danger.
In all forms of divination what readers are doing is predicting the most probable outcome of a situation. Not everything written is carved in stone. Timelines are tricky as time is fluid and the way time is measured is a man made concept. All that being said the majority of my predictions do come to pass. I've a high accuracy rate.

Disclaimer: I'm not a replacement for the qualified counsel of doctors, mental health professionals or financial advisers. I have to say legally that readings are for "Entertainment Purposes only" . If you feel like hurting yourself or others don't as no one or no situation is worth doing that. In the USA call 911 or a local suicide hotline. 1-800-784 -2433 or 1-800 -778 -4838.
By clicking hire you fully agree and understand this disclaimer.
Latest 25 Of 2,043 Reviews
---
Thank you Zella! Great reading!
---
Very detailed I've been using Zella for years and I just love her she's such a great person, Great reader she doesn't sugarcoat and very direct
---
Thank you Zella! Great reading!
---
Highly recommended! I have done both chat and email readings with Zella. Very detailed and fast. Be prepared for the truth and not what you would like to hear. I am looking forward to everything unfolding. If you are looking for a great reader, do not hesitate to contact her.
---
Thanks Zella! Great reading!
---
---
Thank you Zella! Glad to chat with you and I can't wait for your predictions to come through. Great reading!
---
Thank you - let's see what comes up
---
Thank you Zella for this detailed, accurate, precise and beautifully written reading. Thank you for your professional integrity and thank you for being such a beautiful human being.
---
Thank you Zella. Great reading!
---
Great reading! Thank you for all your help and support.
---
Thank you Zella, you are an incredibly ethical and accurate reader. My family and I appreciate your help very much.
---
Zella is very thorough and accurate. Can't wait for events to happen. She is a blessing.
---
Great reading! Thank you Zella!
---
Thank you Zella! Awesome reading!
---
---
Great reading! Thank you!
---
another amazing important reading from Zella! can't wait for the great news to arrive.
---
Zella guides me through difficult and good times! Her readings are always right on and 100 percent correct. I can't wait to get results on this new reading. Waiting for her blessings. Love Zella!
---
GreyFeather
April 25, 2019
Zella has been advising me for years. I always trust her readings.
---
---
Very detailed, accurate on what has happened so far. Will let you know what happens in the coming weeks. Thanks so much
---
Thank you so much Zella! Great reading! I will email you few questions tomorrow.
---
Thank you Zella! Great reading! I will send you some follow up questions.
---
Thank you, Zella!i will send you some follow up questions.
---