Reading By Sam
Expert In Fortune Telling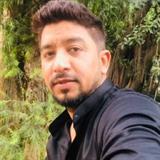 ---
3 Free Minutes + 50% Off Rest Of First Session With Reading By Sam
Limited Time & New Clients Only! (Limited To $50)
About Me
With my intuitive abilities in Fortune and Spiritual Reading, I can help you in matters related to your love life, career or family issues and help you in understanding your situation better so you can take better approach in life. I am empathetic and understanding but I only provide truthful and accurate readings. Wondering who your soulmate is or does she/he love you as much as you do? Or when she/he is coming back? I help in providing you readings that will reuinte you with your lover, help you accomplish your goals in your career and will also give you clarity and peace of mind. I answer questions and provide solutions to issues related to love, relationships, marriage, career, finances or even if you need a general reading about your near future. I connect with your energies to help guide you. I bring self-empowerment, inner joy, happiness and motivate and guide you to the right direction. I don't use complicated words in my Readings and bring comfort as I help you to understand your inner feelings. My compassionate yet honest Fortune and Spiritual Readings have not only brought peace and clairty but have also surprised and amazed to many whom I have read for. Contact me now and experience a Fortune Reading like no other!

Education
PhD in Psychology Gifted Psychic Reader
Qualifications
When I realised I have been blessed with Fortune and Spiritual Reading, I began helping and guiding thousands of people during their tough and crucial times with my honest, compassionate and detailed readings so that they can understand their situation in a better way and take comfortable approaches their lives. The reviews that I got motivated me to join Kasamba to help and guide as many people I can from all over the world and bring peace and light in their lives. I am here to listen and help and I hope you will have a great experience.

I was born with the gifts of Counselor Spiritual Healer, Tarot Reading, Psychic Reading, Dream Interpretation, Palm Reading and Clairvoyance.
Latest 25 Of 3,414 Reviews
---
He saw changes. Told me what I need to do for changes to be what I want them to be.
---
Sam is always so good at knowing what's going on and what to do next. He has always been correct for me and I appreciate him so much
---
Sam is amazing. I am very frustrated right now with current situation but I am trying to trust Sam and I am and have been following all his suggestions and guidance. The love of my life is not being the person I have know for many years due to an outside influence and I have been patient for over 2 Years with this situation. I am praying and trusting Sam is right and that soon this nightmare in my life will be over.
---
He made me feel better but we will see what happens
---
I needed someone to be straight up with me, and he did that even though what I heard was not really what I wanted to hear it was the clarity and honesty I needed. If you need someone to give you nothing but the truth even though it may not be something pleasant go to advisor Sam. This is the second time I come to him and he has been great.
---
---
An interesting reading seemed to connect and speak honestly without sugar coating things
---
Tawanaaaa1993
March 28, 2023
Very good advisor. He's quick and precise with his answer, really detailed which I appreciated. I'm having a hard time so it was nice to speak to someone who answered my questions and didn't really make me feel weird. He understands and he knows how to connect with both parties that your asking about. I would definitely recommend and I'll be back at a later time and date. He also doesn't seem to sugar coat which is good as well some advisors tell you what you want to hear but he does not and that's always lovely. thank you again Sam!
---
Very great reading. He gives such great advice and positive feedback
---
Sam is the man!!! Right on point with my situation. Taps into energies very well and read my situation as though he was living it first hand.
---
Sam just absolutely amazing in the things he is able to insight on and tell me. These things are so important that I know about and without Sam I would never know. Knowing these things with the guidance Sam gives me allows me to take control of what could have been a bad situation. Also the help Sam gives me by being able to insight on approximate time lines as to when things will occur is invaluable. Knowing only a few more months and my issues that have been occurring for over 2 years now will finally be over. That is super exciting for me and can't wait!!!!
---
---
Managed to get some clarity
---
dchasehuneke
March 27, 2023
vague responses
---
always legit with everything he has told me he is amazing
---
He is very thorough and follows up with you. He's on point with his views.
---
Answered initial question, but then he spoke too much in things I didn't ask for. When redirecting, he still went on about other things.
---
very accurate and spot on with my reading. great advice that I will definitely take to heart. thank you
---
Thank you for great reading. It was very interesting and informative.
---
---
---
Awesome reading! Ready for the outcome
---
very good reading, always positive
---
---
---