Divine Messenger Zuco
Expert In Fortune Telling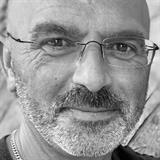 ---
$11.11/minute
$5.56/minute
3 Free Minutes + 50% Off Rest Of First Session With Divine Messenger Zuco
Limited Time & New Clients Only! (Limited To $50)
About Me
My insights are deep and caring. I look for solutions to help you get unstuck from problems, trials, and situations that are afflicting you. As each situation is unique, so are my readings.
There are no scripts, no hidden agendas. No meditations, no spell work. No nonsense. Simply answers to your questions. Ask me anything. No trouble is too great for the Divine to help with. No situation is too hard to resolve. If you are willing, I'm able to see you through to your happiness.
I can adjust to you, your energy and your style, whatever that might be. I am able to connect with you on a level that is both natural and effortless. It's as easy as giving me your name(s) and dob(s) followed by your questions or concerns. Then the magic happens.
What follows is a flow of information from me to you. I'll relay what comes through. Principle involved, their feelings, potential outcomes as well as sure outcomes that you can expect. What do to and what can be improved on. Where you are, where you are and where you can be. Free will is the ability to choose your own destiny and to shape it into what you want it to be. I will share in your joys and always strive for what is best for you. Not my own personal ideals, desires or moral.
My opinion has no bearing on the reading. My own personal experiences, although vast, are never imposed on your own. What you do, how you live, your choices will always be met without judgement. The Divine is a source of life, love and healing.

Education
Degree in Metaphysics. Several notable years involved in varying spiritual practices from Shamanism, Hinduism, Buddhism, Nature and with a focus on energy, light and the meaning of life.
Qualifications
I have been enhancing my abilities my whole life. I have been a full time reader for the past 12 years, amazing and wowing people in every way you can imagine.
Born gifted, my upbringing was equal parts challenging and rewarding. I've lived what amounts to several lifetimes of experiences. My upbringing was one that was filled with what some might see as less than ideal but with every challenge came the opportunity to learn new methods of coping, growing and overcoming. It taught me alot about myself, my family, relationships, and especially people.
I started off strictly adhering to religious principles and used them to guide me into my teen years. When I turned 16, I was introduced by mother to Carlos Castaneda.
That opened a whole new world for me. While my peers were getting drunk and high, I was focused on growing my abilities and understanding the meaning of life. In my 20's I was introduced to a spiritualist church. There I was initiated into the deeper mysteries of ancient traditions which ranged from Santeria, Hinduism, Buddhism and everything in between. It was a place of learning and exploring. Open to anything and everything.
That is where I learned to go out, into the spirit world and get answers for others. I spent a great many years honing my gifts through fasting, meditating, prayer and involving myself in every ritual available. I was a deeply devout, if not imperfect student, one who was forever conflicted about the ideals that were presented to me vs what I felt was right. It was in my 30's that I discovered Metaphysics. That is when everything clicked for me. Where practical magic and spirituality became my focus over hocus pocus and fear tactics that have been widely used to keep some of us in a box.
I've come to understand the difference between the light and darkness. Truth and illusions. How our power is greater than any of can truly know. How our thoughts, feelings, emotions and even deeds can affect us in ways that can have as lasting impact on ourselves and those around us. I've remade myself, I have been reborn, re-aligned and adjusted to the new realities that life has presented to. I'm familiar with pain, fear and despair. I have been to hell. I know the way and I know the way. My specialty is not only to read, but to guide others out of their own personal hell. To a beautiful, bright light that is always shinning on us. I can help you see what you have been blinded too. Some of us are born with great sight. Some of us are not.
Regardless of where you are, who you are what you are, there is hope, there is love, there is joy. If you are willing, the Divine is also able
Latest 25 Of 12,307 Reviews
---
Anonymous
September 21, 2021
Always a great session. Honest, and committed.
---
Anonymous
September 20, 2021
I came for insight & guidance, but old him not feeling well..he said it doesn't matter what he thinks.weird reading
---
Anonymous
September 15, 2021
Great
---
Anonymous
September 14, 2021
Trust Zuco for everything he says, he is on point always !!
---
Anonymous
September 13, 2021
Always great and peaceful talking to Zuco
---
Anonymous
September 13, 2021
The best
---
truly a blessing chatting with this man, like a wise friend.
---
Anonymous
September 13, 2021
Thank you
---
Anonymous
September 11, 2021
He is so amzing and gifted
---
Anonymous
September 11, 2021
Zuco has become such an amazing friend for me, and I am so grateful for all his kind, encouraging words!
---
Anonymous
September 8, 2021
Thank you so much my friend
---
Anonymous
September 8, 2021
He is just awesome and sincere
---
Anonymous
September 8, 2021
Great accurate readings as usual
---
Anonymous
September 8, 2021
Fantastic straight to point and t guidance
---
Anonymous
September 6, 2021
I enjoy talkn with u
---
Anonymous
September 6, 2021
Always so honest
---
Anonymous
September 5, 2021
Very respectful, open and honest
---
Anonymous
September 5, 2021
My favorite! So clear, so sure and fast.
---
Zuco always connects quickly and with non judgment and empathy. He is also always spot on. thank you!
---
---
---
Anonymous
September 3, 2021
Thank you Zuco!!!
---
Peteycat
September 3, 2021
Thank you for your insight
---
Anonymous
September 2, 2021
amazing ....very honest, very kind and gives amazing advise on what is important for our happiness
---
---