PAT Angels Messenger
Expert In Fortune Telling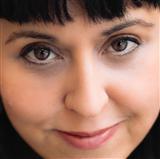 ---
$14.98/minute
$7.49/minute
3 Free Minutes + 50% Off Rest Of First Session With PAT Angels Messenger
Limited Time & New Clients Only! (Limited To $50)
About Me
I practice and live up to my spiritual values in my readings and every advice I give you. I pray before and after each reading to access divine info and put in Higher hands your needs and wishes. I believe we attract what we focus on and that we must never interfere with other people wishes but we have the right to ask for good things to our higher power and feel his magnanimous love and generosity for us. Prayers do not go unanswered in the end. I have been told by my previous consultants I am very positive, helpful and healing. I am knowledgeable of other alternative healing and spiritual techniques that I often use combined in my consultations to help my clients. I have also studied "EFT" and "EI" which I also can asses my clients so that they can continue helping themselves on their own. I use tarot cards and pendulum as a way to access their information. I have done professional tarot readings for more than 10 years now. I can do that in Spanish and English, since I am bilingual. I teach you self-hypnosis techniques and how to reach your angels and guides additionally. I use tarot cards and pendulum as a way to access their information.
My mother and both her mother and grandmother were born in a small mountain village of rural Central North Spain. This beautiful nature spot very isolated from the hustle and bubble of the big industrialized cities and modernization was the background of many of my early spiritual experiences as well as theirs. I was told as a child that both my parents heard me cried when I was still in my mother's womb. Later on I came to learn that this was considered a sign in traditional Spain of how to recognize a gifted healer, called the "Caravaca Cross gift". Now I know I am a forth generation healer since my great grandmother was the female Druid, nurse, midwife and helper in this little village at the turn of the 20th century. I could predict rain as a teenager up to 24 hours before and usually had premonitory dreams, but it was only an anticipation to be able of working helping others, advising and guiding you and everyone else that God sends me my way.
God bless you and Peace be with you!!!

Education
Tarot arcana study. Master in Hypnosis, Psychology, Metaphysical studies. Studies in "Emotional Freedom Technique" and Emotional Intelligence. Music Therapy


Qualifications
I have worked professionally with Tarot readings and counseling over 10 years both in Spain and the U.S. I have a master in Hypnosis and I have spent 20 years studying and practicing several different healing techniques, special focus on emotions and stress ailments. Master in Metaphysics


Latest 25 Of 5,403 Reviews
---
---
AMAZING! Best ever ! So accurate without any backstory or prompts !
---
---
Everything I need and then some. Amazing
---
Thanks i hope you're right :)
---
---
Thanks a lot today Sorry again
---
---
you are the best Pat! Thank you!
---
she is soooooo accurate ,,,,, it is not guessings or just writibg anything,, she jas wisodm and vision ,,, thank Pat u r so wonderful i will definitely come back
---
---
Pat is amazing. She gives details and sees so many things without mentioning anything to her. Highly recommend.
---
---
---
Amaaaazzzing reader, so accurate, knew exactly what was going on. Wow Pat, thank you ??
---
Amazing. She is truly amazing
---
Thanks for the great insights, Pat! Talk to you soon again.
---
---
---
Thank you as always for your accurate and quick guidance!!
---
---
Great and quick session with her, liked the details!
---
Peace be upon you. I did not complete the reading but the information that I received was helpful for now. Thank you
---
She tells me much more that I could ever feedback
---
Thank you so so much Pat.
---