SarahJane
Expert In Fortune Telling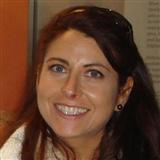 ---
3 Free Minutes + 50% Off Rest Of First Session With SarahJane
Limited Time & New Clients Only! (Limited To $50)
About Me
*Detailed Reading*Fast Connection* *Honest*
See my feedback!
"Excellent Reading, Amazing Really" "Outstanding reader, very intuitive. As well as extremely positive and friendly. Highly recommended!" "Sarah is an awesome reader and a very kind, positive and genuine person. She knows her stuff :) "Very fast typing, very polite and friendly." "Super Marvelous she is a great psychic I love the way she works! So helpfull, I never thought I would meet a psychic like her" "She is awesome and understanding." "Fantastic! The Best Reading" "Wonderfull, very very good!" "The connection was mind blowing" "I highly recommend Sarah, she is awesome!"

Education
Tarot, Reiki, Pranic Healing, Bachelors Degree, Counseling studies.
Qualifications
A natural born Psychic with clairaudient abilities. I use the Tarot as a tool to get insight and answers. Its amazing the level of detail I can get with the Tarot. How helpful it can be. I am delighted to use my abilities to help people in this way.
My clients want insight and they want answers. Especially in matters of the heart. I have the ability to be able to tell what another person is thinking and feeling and likely to do, with time frames. This is an ability I have used for many years as a professional reader.
My style of reading is honest. I will tell you the truth in what I see.
Genuine Psychic reading. No star signs or long winded sentences. No spells. No date of birth needed. First names only. See my feedback.

Disclaimer: By contacting me it shows that you understand and agree I am not responsible for your actions. 18+ only.
Latest 25 Of 1,942 Reviews
---
Wow! So much information and insight. Good guidance and a huge heart!!
---
Anonymous
November 8, 2019
Thank you for everything!!!
---
Anonymous
November 7, 2019
I have read with many advisors before and never have I had someone turn into a situation the way Sarah has. The things she can see, the things she knows, with no information given is unbelievable. She knew everything about my POI with just his first name, how he reacts in situations, his feelings, how he treated me, or is treating me, even who he has around him! She knew how I was feeling without me having to say a word. She will tell you exactly what you need to hear about a situation or about a person. She will not sugar coat but is very honest and kind at the same time. I'm completely speechless !! Please try a reading with her she is very in tune with peoples energy and intentions. Very fast typer, very mindful of time, and very informative. She actually cares and is worth every penny. Most definitely one of the best advisors I have came across. I will recommend her to anyone.
---
Angile_14
October 31, 2019
great
---
Anonymous
October 29, 2019
Thank you! It was great to catch up and I appreciate your insight.
---
Anonymous
October 29, 2019
Always a pleasure to talk to Sarah. She is very positive and thorough in her readings. Highly recommend
---
Lovely reading. Wonderful and engaging chat...
---
Anonymous
October 25, 2019
She's amazing and completely honest and thorough with her readings
---
Ryan Tan
October 25, 2019
Very detailed, objective and encouraging reading. She is a very good motivator.
---
Ryan Tan
October 22, 2019
Very detailed and professional reading. A lot of encouragement from the reader. Excellent email reading.
---
---
one2share
October 16, 2019
Excellent! She read me like a book! Told me the truth about a love interest it wasn't what I wanted to hear but it needed to be said
---
Anonymous
October 11, 2019
Accurate and quick
---
Anonymous
October 7, 2019
As always hit the nail on the head!
---
Anonymous
October 4, 2019
Came back the second time, another brilliant reading. Thank you
---
Anonymous
October 3, 2019
What a brilliant reading. Direct and honest and to the point. I will be back and get in contact with Sarah for reassurance in the future. X
---
Earthnote8
October 1, 2019
This is my first time with SarahJane Appreciate her honesty and integrity.
---
Anonymous
September 27, 2019
She picked up on so many aspects of my situation. She gives sound advice with no judgment. Thank you Sarah as always for the great read!!!
---
Anonymous
September 26, 2019
Absolutely brilliant! So accurate.
---
Anonymous
September 26, 2019
She is very honest, straightforward and fast to connect. Very good energy.
---
tarot20
September 26, 2019
always super connected, insightful, and accurate
---
Anonymous
September 26, 2019
She's nice
---
Anonymous
September 26, 2019
Thank you
---
Anonymous
September 25, 2019
Honest and good
---
Emilia
September 23, 2019
I have to say that Sarah is genuine and really knows to read into current situation so well. Unlike other readers that tell you fairy tales about future, she is down to earth, very to the point and will tell you things as they are. I know she is my go to reader and I can trust that is money well spent. Thank you Sarah for your great reading today on few aspects, and you were right on.
---