Dancing Voice
Expert In Fortune Telling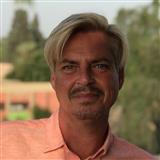 ---
$21.97/minute
$10.99/minute
3 Free Minutes + 50% Off Rest Of First Session With Dancing Voice
Limited Time & New Clients Only! (Limited To $50)
About Me
Thank you for visiting my profile. I have worked in the field of spirituality for over 20 years and during this time have helped literally thousands of people through difficult situations in their life.

Education
LIMITED SPECIAL-Free Aura Cleansing with all readings...My clients range from Television Personalities and Music Stars to Family and Friends. My abilities have taken me far and wide over the years from psychic fairs to working as a face to face reader at my home working not just in the UK but also in Europe. I run regular Tarot columns for a number of magazines and I am also a 2nd Degree Wiccan.
Qualifications
Working with the Life Path.......

From the moment of birth, each of us has a unique life path with many aspects on that path already set in stone. There are 4 major areas to each of our paths and they fall into the categories of Relationships, Emotions, Career and Life Journey. Each of these categories then has smaller branch lines that follow other areas of your life. A good way to envisage how this works is by comparing it to a family tree, with the different branches that lead to other family members.

Learning to read and interpret the Life Path has been my passion for the last 10 years and is now my preferred method of working as it allows me to look deeply into the past, present and future to find the best outcome to any problem or situation that needs specific and accurate answers.

It is important to remember that we are born with the important instinct of "Free Will". This gives us the ability to learn things for ourselves from our own mistakes and also to make our own decisions in life. This action of Free Will also has a big impact on your Life Path and the way in which the lines and branches take shape throughout our life. So it is important to remember, that although your path can show the best direction in which to head, the steps you take are based on your OWN FREE WILL. A reading made today may show you a situation that will happen in 3 months from now, but if you diversify from the route being shown to you and make a detour, the chances are that this situation will have changed and will now bring different results. A very good example of this is with path readings concerning relationships. You may wish to know when x is going to come back into your life and make you happy. The path may show you that you need to sit back and wait and not interfere for this to happen. However, if you decide that you are not going to wait around and decide to contact this person (Free Will) and tell them how you feel, the outcome will change. You have influenced the path and therefore the path will have taken another route.......

What my readings will offer you.......

My readings offer you the chance to see where you are heading. They will give you a full insight into a situation that is causing you problems and show you a path that you can take to lead you to a solution. To get the best from your reading you need to be honest with yourself and also look very closely at how you ask the questions you are seeking answers to.......

What questions should you ask?.......

If you are looking to see if x is going to be in your life in 3 months then you should ask "how is my love life looking in 3 months from now?" This will give you a very wide area to look at and provide more accurate answers than if you ask "Will I be in a relationship with x in 2 weeks time?" As you can see, these questions are very different. By asking the right questions you will get far more specific answers.......

How I can help.......

Life is all about learning lessons and usually the lessons we learn as we go through life can cause trauma and upset and leave you in situations that seem impossible to break free from. However, there is always an answer and this answer can always be found which will then enable you to head to the place you are trying to reach. No matter what the subject, be it Love, Health, Career or Finances, there is always a clear answer for you on the path and this is what I look for to find your solution............

Please also note that any predictions or answers found from your life path are in no way a substitute for professional counseling or advice from trained professionals in their various fields. I can also not be help responsible for how you choose to use the information and predictions that I give to you. Also, I do ask for your name and DOB at the beginning of all of my readings and will not provide readings for anyone under the age of 18.
Latest 25 Of 10,072 Reviews
---
Even though nothing has come to pass, I trust him fully and he's always been bang on with his guidance in the past.
---
---
So great to catch up with you Dan. Thank you again for your help. X
---
wow awesome, always so detailed and caring and provides the right advice and the way forward
---
---
So great to chat again, he is always there 4 me :)
---
---
as always very clear and detailed and all keeps unfolding as he says.....
---
Thank you Dan. You always pick up on where things are going no matter how long it has been that we have spoken. Great as always.
---
Danny, I'm happy that you took a MUCH needed vacation, but I'm sure happy that you're BACK. Thank you for all of the love & encouragement. I desperately needed it, and for your words of love and support that have meant so much to me this past decade plus. I thank you for everything Danny. Everything! oxox
---
quick update and he's confirming about the direction. will keep positive to welcome all the changes coming along! great chat!
---
It's a great session and he removed all my negative thoughts! Great insight and fast to connect
---
---
Always an amazing and informative reading!
---
very clear and precise and accurate as always
---
sunmoon
February 25, 2019
I appreciate the ability for him to have such great details
---
Anonymous
February 25, 2019
Fast
---
absolutely fantastic and things happened just as he always said they would....
---
janiece
February 20, 2019
Will update as the direction of increase continues--- this is an extended journey towards love
---
sunmoon
February 18, 2019
always great information - waiting to see the results
---
Anonymous
February 16, 2019
Wonderful!
---
Anonymous
February 13, 2019
Thank you for being there putting my trust in you on this one
---
Anonymous
February 12, 2019
Very positive. Thanks
---
as always fantatsic and very detailed and always spot on with any situation....
---
Anonymous
February 10, 2019
He was ok
---