Arundhati Dutta
MSW (NYU)
:: Expert In Coping with Crisis & Physical Conditions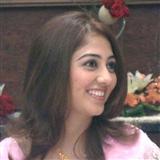 ---
3 Free Minutes + 50% Off Rest Of First Session With Arundhati Dutta
Limited Time & New Clients Only! (Limited To $50)
About Me

If you're unable to sleep, if your life lacks happiness, joy and abundance, or if you often find yourself anxious and depressed, I can help! My work centers around providing a non-judgmental space for you to realign with yourself.

Clients Speak for Results :



"Helpful,insightful and quick to the point...everything necessary for a successful online session"
"Wonderful I have only spoken with one other counselor and A just blows her away."


Education




Top Rated Psychotherapist
Change is Within YOU! Access it Right Now!



Masters Degree in Social Work (New York University)
Licensed Master Social Worker (LMSW)
Advanced Reiki Healer & Lightworker


Ex-Management Consultant Out Of New York City
Qualifications
Very often we go through challenges that we are unable to overcome ourselves - it could be a break-up, a divorce, school or work pressure, loneliness or a spiritual dilemma. At these times, a qualified professional counselor can truly help. If you are going through a challenging phase and can't seem to find the balance in your life, I can help!

I hold diverse national and international educational and work experiences.

I'm an ex-management consultant of a top consulting firm in New York, an entrepreneur, an artist at heart, and a spiritual seeker with over a decade of study of eastern spiritual principles.

I hold a Masters degree in Clinical Social Work from New York University as well as a Licensed Master in Social Work certificate (LMSW)from the State of New York.

I am qualified to work with clients with a variety of issues such as :




work/school related stress


relationship problems


marriage/divorce/infidelity issues


domestic violence


coping with crisis


chronic illness and pain


addictions including substance abuse


LGBT issues


self-esteem


emotional disorders


PTSD/trauma etc.




I have experience helping a wide group of clients from working professionals, homemakers to students, adolescents and children in both individual and group therapy settings. My focus is on finding a solution and on dwelling on the past only as far as it helps to throw light on the present.


I look forward to working collaboratively with you to help you gain more insight into yourself, and take the next leap forward towards positive change and wellness.



Latest 25 Of 3,356 Reviews
---
---
---
---
---
MovingForward
June 6, 2019
Thank you for very good insight!
---
I have called upon this skilled adviser often and gotten terrific assistance! Thank you so much! Highly recommended for sure!
---
---
---
Nice job. Thanks so much!
---
I have used the professional services of Arundhati Dutta and can only say that I have been greatly assisted and given a lot of insights! Thank you so much!
---
Always supportive and helpful
---
Caring professional and very helpful too. A must stop. Thank you so much!
---
---
Thoughtful consideration was given to every question. The answers were very insightful and helpful too. Thank you so much!
---
---
Very helpful and equally professional too. The insights are offered in an informative and intelligent way. This is a good adviser. Thank you so much!
---
---
---
---
I have consulted many professionals and if you are seeking insightful and this is the place to go. I have been very fortunate to have had this fine person help me and I am very thankful too. Great job! Way to go!
---
---
---
I have benefited greatly sharp insights and I am very grateful for all the help I have gotten. Thank you so much!
---
Anonymous
December 27, 2018
She was great, had good insight and gave constructive advice.
---
Anonymous
December 21, 2018
SHe was great
---