Wendelin Comen
Psychologist-LPA
:: Expert In Coping with Crisis & Physical Conditions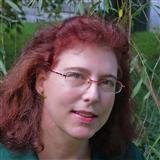 ---
3 Free Minutes + 50% Off Rest Of First Session With Wendelin Comen
Limited Time & New Clients Only! (Limited To $50)
About Me
I will ask you questions and give feedback and collaborate with you to gain insight and plan actions on what may be needed or sought to improve your happiness via relationships. Understandings may include for example: expectations, who is getting the TLC and who is giving it and why, emotional-psychological sexual needs and compatibility, power differentials and how they play out, where there is inequality and ways to improve how this plays out, how to deal with insecurity, defensiveness, need for intimacy outside a partnership and much more..
-Disclaimer: Service is only educational or informational of nature. It is not therapy. Provider's Licensure does not meet the recommended profession's requirements for counseling or therapeutic and/or clinical assistance with this venue or independent practice or without proper documentation. It is not a substitute for therapy. It is especially not recommended for such substitute or reliance among the clinical population-eg. people with mental health diagnosis. If you may benefit/seek/need therapy or counseling it is recommended to find a professional provider that has licensure commensurate with your clinical needs within the framework that can be most optimal. Here service can only be considered of educational nature.
I am not expert in crisis counseling.


Education
MA., Ed and Graduated the advanced graduate degree program in School Psychology (Univ of MASS-Boston also LPA (Licensed Psychological Associate
Qualifications
Over 20 years as a Psychologist provider with specialist experience as Therapist for PTSD, Anxiety, Borderline, conduct disorders in children, taught learning disabled, ESL, sex therapy, psycho-sexual needs as manifestation of emotional profile/trauma/childhood/issues, couples therapy, divorce mediation, childhood and adult trauma as they relate to relationships and other issues.
Latest 25 Of 289 Reviews
---
ghazanellie
July 28, 2023
She really helped me during this difficult time. I cannot thank her enough! ????
---
Anonymous
February 26, 2023
Very in-tune and very helpful.
---
Finally, Brilliant attune help! Gave multiple epiphanies! Thanks from Dr R., MD
---
I had a psychic addiction- which I tried to kick- she gave me an option to go spiritually- that was a red flag - and she kept going on fluff words not getting to the point to waste minutes- I had to hang up when I knew I wasn't getting help
---
Wendelin Comey took time to listen to my thoughts and offer solid feedback. Great job! Thank you so much!
---
Good conversation and gave me lots to think about and suggested courses of action.
---
Insightful. Thank you so much!
---
Professional. Thoughtful. Thank you!
---
Kindly and very professional advice. Thank you so much!
---
So professional and insightful too. Amazing session. A must stop for terrific insights. Thank you so much!
---
Really great therapeutic call. Good advice and paid close attention.
---
A good call. Showed real interest in my situation.
---
Very professional insights and in-depth review of the matter at hand. Thank you so much for your time and talent. Job well done! Way to go! Give this excellent professional a call. I'm glad I did. Again, thanks!
---
Wendelin Comen did a fine job discussing with me in a highly professional manner all sides of a situation. Wendelin was very helpful and made several excellent points. Give her a call. You will be glad you did. Thank you so much!
---
open, honest conversation
---
---
---
Set guidance and goals for the next week. It is helping me move forward.
---
Great advice. Helped me set a positive direction for the week ahead. Helpful tips on mindfulness.
---
Excellent session. She listens and knows what questions to ask. A+
---
MovingForward
August 14, 2019
Excellent
---
---
Warm. Compassionate. Very insightful and friendly. Thank you so much!
---
ladycilia
February 24, 2019
thanks for the perspective and advice!
---
MovingForward
November 10, 2018
Very Good!
---