The Rev Dr Gilberto Rosado
Expert In Religious Coaching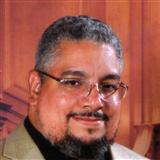 ---
3 Free Minutes + 50% Off Rest Of First Session With The Rev Dr Gilberto Rosado
Limited Time & New Clients Only! (Limited To $50)
About Me
Coaching Approach/Philosophy: When we work together, I am partnering with you to uncover your true self already destined for success & expression, to help you understand how you create your world and how you can transform your life through understanding and dominance of your perceptions and actions using my exclusive cognitive mentoring coaching techniques, that will help you achieve your true success goals easier and faster and to actualize your full potential. We'll target your strengths, discover your passion and then we pursue it. I reveal your greatness through my proprietary coaching and training.
As Regards Issue of Faith:
As a Seminary professor, a pastor for over 24 years, a Christian for 38, I am all too well versed in the trappings of religious and Biblical error.
I have a grasp of most religious views and their effects on individual handling of issues. I am not going to preach to you, but I will reinforce those things you are supposed to understand about your faith and religion that will help you progress and resolve issues.
I help people of various religious faiths such as: Jewish, Christian, Muslim, Buddhist, Hinduism, Jain Dharma, Bahá'í, Sikhism and all the in betweens.
Our engaging experience will totally transform your life and advance you closer to your goals and solutions than ever you thought possible! It is now your time to proceed!

Education
Doctor of Cognitive Mentoring Science - Arithmetai University (Hon.), Christian Education - AG
Qualifications
The Rev. Dr. Gilberto Rosado is an ordained minister with 38 years of experience in pastoral and evangelistic ministry. He is Pastor at The Sheepfold Church, Inc. in Queens New York. The Rev. Dr. Gilberto Rosado is also serving as Global Coaching Coordinator for the Global Church organization. He is an experienced corporate coach, trainer/facilitator and Certified Cognitive Mentor Therapist who has worked with organizations (profit and non- profit) to support them in identifying and tackling their challenges. Reverend Rosado is an attentive listener, who gives a different perspective to perceived barriers. Reverend Rosado is an excellent communicator who has a great sense of humor and the ability to get his message across with clarity. He has the natural ability to recognize the talents and abilities in people and help them see their gifts and use them. He has a strong understanding both of business principles and human behavior. His diverse background, deep knowledge and experience of the coaching process make him a powerful agent of change.