Genuine Advice
Expert In Religious Coaching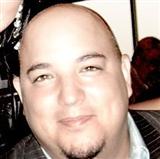 ---
3 Free Minutes + 50% Off Rest Of First Session With Genuine Advice
Limited Time & New Clients Only! (Limited To $50)
About Me
God created every single one of us with a meaning and a purpose. If we are to discover that meaning and purpose, we must go to the source of all things. Think of it this way, if your Car is not working, you don't take it to plumber do you? Hopefully you take it to a mechanic that specializes in automobiles. Ideally, you take it to its original manufacturer, for they that created it, would surely know how to fix it. Same with us, if we feel something in our lives is broken, we must also go to our original manufacturer or maker! An encounter with your creator is the most significant event any person could ever achieve in his/her lifetime. It is there, that you will find many of the answers humanity has been seeking since the very beginning. A true, authentic relationship with God is the key to true success and happiness in life since it roots you back to your real and original identity. Friends, allow me to share with you that your true identity and happiness is not in what you do for a living, how much money you have in your bank accounts, the amount of possessions you have acquired, or even the amount of personal achievements you have or have realized up to now. Allow me to help you find your way to your creator! True success and happiness awaits you there!!

Education
Life Coach, ordained minister and counselor with a B.A. in Christian studies.
Qualifications
I am an ordained Pastor/Minister with over 14 years of experience in christian counseling. I have helped hundreds of individuals, families in many areas such as: Personal Spirituality, Relationships, Marriage, Parenting and much more. Allow me the honor, to help you in anyway I can, for that is the reason I am here today.
-God Bless!!