Godfather
Expert In Religious Coaching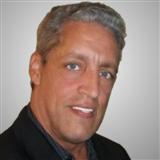 ---
3 Free Minutes + 50% Off Rest Of First Session With Godfather
Limited Time & New Clients Only! (Limited To $50)
About Me

My name is Matthew Fonseca. My clients call me "Godfather" because I listen with an open mind, give solid guidance and respect their privacy.
I have found that, generally, people fall into 1 of 4 categories:
1. They absolutely believe in God. The God they learned about from their parents, their Church/Temple/Synagogue - and that's that. Don't want to explore other points of view.
2. They are not sure. Maybe there's a God, maybe not. We can't ever know.
3. There's no such thing as God. Period.
4. And then there are those who sense something deeper. A God that lives within their very being. And that God is Love. I sense that YOU are that person.


Education
Certified Professional Hypnotist and NLP Practitioner - School of Professional Hypnosis; Certified in Business Development - State University of New York, Management Development - DCC, Personal Success - Stanford University, Classroom Behavior Management - Texas A&M and Human-Computer Interactive Retrieval - UNC; Certified Usui Reiki Master Teacher; Ordained Interfaith Minister and Spiritual Counselor; Certified E&P Sexuality - HMI..
Qualifications
I am a Certified Management, Business Development and Personal Success Coach with additional certifications in Youth Development and Classroom Behavior Management. As Course Advisor to ALISON, a United Nations Educational, Scientific and Cultural Organization Partner (UNESCO) and Peace Builder - a member of the United States Institute of Peace, I strive to build bridges AND businesses because EVERYTHING is connected. As an Interfaith Spiritual Leader I am the Founder of "The Illumination Project" - empowering young adults to be a light unto the world as well as "The Master's Walk" - living a Life of Mastery. I'm a student of Kabbalah, Urantia Book, Transcendental and Zen Meditation and a practitioner of hands-on healing as a Master Level Reiki Teacher.