Ask Eve
Expert In Religious Coaching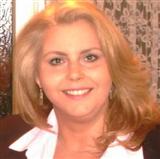 ---
3 Free Minutes + 50% Off Rest Of First Session With Ask Eve
Limited Time & New Clients Only! (Limited To $50)
About Me

Initial minutes FREE when you contact me through LIVE chat to enable you to explain your situation. I provide good honest advice on any type of relationship problem, you name it... whether it be family members, spouse/partner, sex, dating or infidelity. I am also a Life Coach so if you're depressed, anxious, stressed or lack confidence or self esteem then you've taken the first important step towards healing by reading this profile. I'm here to help. I am non judgemental and compassionate and have worked as a volunteer in various fields. I am very open minded and will not bamboozle you with language you don't understand. I will answer you honestly and with ease and in plain English and I'm here for you as long as you need me. ©


Education
Counselor training for 2 years in my local community, I have certification as a Life Coach and had my own Relationships column for many years. I also studied Theology for 13 years.
Qualifications
Ever since I can remember people have always fascinated me. I seemed to be very adept at solving people's "life" problems and I never tired of the constant flow of friends asking for my help. I have always been a great listener and have a lot of patience and empathy for people. I am genuine and compassionate and get so much self satisfaction from helping others sort out their lives.

I gained a Certificate of Excellence for Life Coaching in the following fields: • Life Coach - Session 1 Beginning the Get-A-Life process • Life Coach - Session 2 Personality profiling tests • Life Coach - Session 3 Your business & career • Life Coach - Session 4 Your money & wealth • Life Coach - Session 5 Your health & fitness • Life Coach - Session 6 Review your mid-point successes • Life Coach - Session 7 Your relationship • Life Coach - Session 8 Your family • Life Coach - Session 9 Your personal development • Life Coach - Session 10 Completion & future goals.

I have written for several advice columns in the past and have over 25years experience as a Relationships Expert. Below are some testimonials.

©
"Thank you so much, you have totally changed the way I live and act. I feel there's nothing I can't overcome. I can't thank you enough."

©
"I feel a great weight has just been lifted off my shoulders and now I am less stressed and anxious. Thanks you're great, I hope I can write you again"



©
"Superb listener and communicator, brilliant advice – thank you!"


©
"Very understanding and knowledgeable"



©
"Thanks so much, you made me re-evaluate my feelings and have an in-depth talk with my partner and we have now cleared the air. Highly recommended, you're great."


©
"You saved my life, not only did she help me thru one of the roughest times of my life, she was dead correct in what I should do and what will happen next and helped me find myself and make me proud of who I am. It's not every day you find someone like her, I am proud to have talked with Eve and cannot thank her enough."


I am a Relationships Councillor and Life Coach and I am in the process of studying for a degree in the Social Sciences and Psychology, (my late partner was also a Psychologist). I am compassionate and have a special aptitude with people and have been told in the past "I tell it like it is!"



Latest 25 Of 205 Reviews
---
sjustin4982
August 21, 2017
She is incredibly helpful, compassionate and great listener and gives great advice. Would definitely recommend.
---
sjustin4982
August 21, 2017
Great listener and very helpful
---
She is a great, intelligent, and professional expert.
---
Anonymous
December 29, 2013
amazin
---
steve-77
November 30, 2013
Excellent
---
steve-77
November 23, 2013
Excellent as usual
---
What a great lady to chat with about your problems. Very open Very understanding Calming to read her thoughts and understanding about your concerns.
---
great advice and good listner
---
Very understanding and open
---
---
Thanks Eve, you helped me see the other side....
---
Eve was very understanding and was able to give me a positive outlook....
---
she is a joy to talk with..so down to earth, very perceptive. would recommend her anytime. just a pleasure to talk with dead on with comments
---
tightpants29
October 30, 2008
very understanding and non judgmental, highly recommended.
---
Anonymous
September 8, 2008
My first impression of Live Person came through a request to have the counselors review my situation and email me. That process is very helpful in choosing a counselor, although some of them were rude and judgmental in their responses. Others were just tooting their own horn and didn't acknowledge my situation or reveal any kind of compassion for it. Eve put it simply when she said, "You are going through a tough time but I can see both sides" It told me that she was compassionate and honest. I needed to know how I was presenting myself as well as how to cope with my disappointments without effecting the one's that I love. Eve told me, very politely, that I was coming across too strong. She is very tactful and caring. She is helping me to be the woman I want to be. Change is good and Eve is even better. Highly recommended!! ~ Meli
---
Chrisulrich
August 8, 2008
A very well written response, which actually makes me believe I can be helped. I will be using her again!
---
an incredibly gifted and intuitive counselor!
---
dreamweaver1010
June 16, 2008
absolutely the best..
---
This therapist is so smart..... what great insight
---
Very very intuitive. Really knows how to get to the root of the issue quicky
---
Incredibly easy to talk to. Typed responses very quickly htat were insightful, knowledgable, and felt as though she had known me for years. I felt alot better after one session.
---
Eve, is very understanding.
---
great chat, got a lot off ny chest
---
Anonymous
February 10, 2008
I thought a lot of what Eve said made sense but it was obvious that she hadn't read my emails that carefully as she was suggesting my husband finishes his affair with his work colleague by cutting up his SIM card. As they are work colleages their communication is inevitable unless one of them leaves. I also asked Eve to make sure that she deleted 'depressed husband marriage end' tag on her email correspondance as my daughter (whom I'm trying to protect) may well read it as she also checks emails on this computer. Unfortunately Eve didn't do that so I didn't think I had much choice. Otherwise I thank her for her input.
---
Great Expert!!! Knows her stuff.
---