Sonia Divine Messages
Ms
:: Expert In Astrology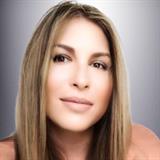 ---
$18.99/minute
$9.50/minute
3 Free Minutes + 50% Off Rest Of First Session With Sonia Divine Messages
Limited Time & New Clients Only! (Limited To $50)
About Me
Sometimes in the rush of everyday life what we are reaching to achieve; gets lost!
Through insightful and honest conversations, what you are seeking can be closer than what you think. It is not always wishful thinking; sometimes it's the timing in your life and NOW is a great time to begin your journey working on yourself to allow us to help guide you there.


Education
Some of My Clients Feedback over the years:

Jul 12 2014 louie9

Prediction has come true over this past weekend. Will see about this coming weekend. Sonia is amazing with her details. Been talking to her for months now and everything she says does come true. Pretty amazing lady!!!


10 Nov 2014 eagle1258
Love talking with Sonia. Ive worked with her for years now. Wonderful, insightful,

ciocipanie Feb 23 2012
Wonderful and incredible, all she has said has come to pass, on the ball, knowledgeable about time frames and situations, simply the best!


ampo Jan 7 2012
The readings is so accurate and brief, Sonia is also considerate in terms of time as she starts immediately. thank you so much.

serena Jan 2 2012
I can't deny that I already have some highly-valued and trusted experts here that have known me and been with me throughout this situation since Day 1. However, on NYE, I was in a self-imposed solitary bubble; I was sad and hurting. That's when I discovered and 'visited' Sonia for the first time. My first session with her was SO impressive and amazing, that I came back for more today ;-) she has again managed to stop me from falling apart with sadness, and has guided me into an almost Zen-like state! I'm convinced that some 'divine intervention' was what caused me to discover Sonia just a few days ago.....


Nancy Dec 11 2011

She is so very generous. Several times she has calmed me down when I was in a total freak out and has told me something was NOT the way I was thinking it was. All times she has been correct and I have found that out later.



Pix1976 Oct 1 2011

This was my first reading and I will definitely be back, had a great connection, no time was wasted. Thank you so much for sharing your gift and being the genuine, caring, thoughtful person you are a true star that shines brightly.. Thank you again ever so sincerely and i look forward to the upcoming months and talking with you again. Xoxo


Jill Sep 29 2011

Thank you Sonia you are a blessing. I have been so concerned and hurting. Your advice if well spoken. I really need to heal for the next three months until the freedom that is coming shows up. It has been very challenging and trying. Too much pain for soul mates to have to endure. You are so connected. Thank you

PLEE Mar 24 2011

Sonia is absolutely amazing. She is very supportive but doesn't deliver advice through rose colored glasses. Her advice has been such a blessing to my situation & the main reason I haven't let my problem get the better of me. I could not offer enough praise for how gifted She is. THANKYOU FOR EVERYTHING :)

SpiritStar Feb 1 2011

Sonia is always amazing...always consistent. She doesn't let me stop believing in what I want to create in my life, even when it's harder than I want it to be :)


debbiel Dec 20 2010

Sonia, once again, has given a contact date that was once again, dead on!!!! INSANE, it absolutely amazes me!!! If she can get this guy right..she can do ANYTHING!!! LOL! Thank you Bella! Will be back in touch soon to let you know! XX


DISCLAIMER: For entertainment purposes the client receiving the psychic reading is responsible for all of their own choices and/or actions. You have free will, within the confines of your destiny, to make the most of your situation. I offer insight to help, but ultimately you are responsible for your own decisions and actions. By purchasing a reading , you acknowledge that you have read, comprehend and agree with the above disclaimer.
COPY RIGHT MATERIAL 2005

Qualifications

I have been reading people and energies since I was 7 Years Old my parents have told me stories since being a toddler that today still does in some way spin me out! I Have 38 years Experience both Spiritually and also in Global Coaching.

I am Spiritually Gifted. I have been helping others professionally as a Spiritual Life Coach and Life Coach – Business and Life for the last 18 years. As soon as I was aware what I could tap into as a child I was typically scared of the unknown. Learning to master these gifts has helped thousands all around the Globe.

I am certified and have been helping professionally as a spiritual counselor. I provide fast readings on many different subjects; relationships, life choices, health, money and career. I do perform Angel readings, Spirit Guide readings, Love readings, Soul mate readings.

My advice comes from years of professional experience as well as from personal ones. My psychic ability is hereditary and significantly developed.

I will assist you with general life questions. I am direct and to the point; don't be shocked, I do not beat around the bush., nor do I sugar coat!







Latest 25 Of 14,412 Reviews
---
Anonymous
September 30, 2020
Accurate and prediction made
---
---
Anonymous
September 27, 2020
:)
---
Anonymous
September 25, 2020
Great
---
Anonymous
September 24, 2020
Very thorough and kind in her reading! Will definitely come back to her again.
---
PACHGE
September 23, 2020
Lovely down to earth conversation
---
oneofthoselives
September 22, 2020
I'm so impressed you remember me after 4 years. Thank you so much for the reading! I look forward to our next one.
---
Anonymous
September 21, 2020
You just have to love her. Very warm and down to Earth.
---
Anonymous
September 21, 2020
Thank you!
---
Anonymous
September 17, 2020
Thank you so much Sonia ??
---
Anonymous
September 15, 2020
Thank you for the wisdom
---
Anonymous
September 13, 2020
Clear and very fast to connect
---
---
Anonymous
September 5, 2020
Patient and empathetic reader
---
Anonymous
August 30, 2020
So calming ! Thank you !
---
Anonymous
August 28, 2020
Good advice
---
Anonymous
August 23, 2020
My 3rd reading wif her and hope her predictions pan out as usual
---
Anonymous
August 20, 2020
on point !
---
---
Anonymous
August 13, 2020
She is incredible. Second time I have talked to her and I'm blown away. I have been struggling for so long with the POI. I'm going to fully believe what she said, will happen!!!
---
Anonymous
August 13, 2020
So much detail and preciseness. Her earlier prediction came to pass and she has given me such divine advise. I'm sitting tight and following every single word of hers. Trustworthy and empathetic reader. U will not be let down! her reviews speak volumes... Try her and u will see for urself!!
---
Anonymous
August 12, 2020
always on point, thanks, Sonia!
---
Anonymous
August 12, 2020
She is sooooo amazing, wow, really empowering, smart, I am learning so much for life and understood that I am not giving myself up for a man. But still giving you hope that you are meant to be, you just have to be patient;-) she is a total gem;-)
---
---
Anonymous
August 10, 2020
Amazing !!
---