Spirit Speaks
Expert In Astrology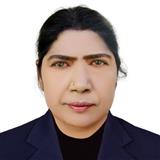 ---
$27.00/minute
$13.50/minute
3 Free Minutes + 50% Off Rest Of First Session With Spirit Speaks
Limited Time & New Clients Only! (Limited To $50)
About Me

! Welcome to Spirit Speaks !


My gift is connecting easily to cosmic energy from all levels and dimensions of the universe I intuit from the vast goodness that is our universe, very specific information for each individual in need. I happily give guidance in the arenas of love and relationships as well as business and wealth, You need nothing less than the TRUTH to your concerns and questions. You deserve a honest Reading. I have helped many people realize the answers they need.


May be there is something bugging you that you want clarity on? I enjoy being open and friendly and keeping myself in a loving and receptive state Well then I am here to give a helping hand


I am also very Empathic which allows me to feel what another feels in the very core of their soul. I provide fast readings. On Love&Relationship, Life choices, Health, Money and Career. My talents are best used by those who have questions that they want answered and by those who are willing to receive advice on how they can actively make their life a more enjoyable experience.



Education


-






I Directly focus to show you a higher perspective as to why your life is the way it is.



I works with a wide variety of tools to help get to the root of your life issues.



My Readings are unique as each individual and focus on Solving problem



As a relay medium, I channels voices from the past to speak to the Soul.



I also provide healing of the situation through intercessory prayer.



Clarity is the keyword to making your dreams Reality.


Qualifications
As a Clairvoyant and Clairaudent , I sees images and hears information from guides and angels, I get straight to the truth on how someone is thinking or feeling about another person to help you understand the situation with Clarity, Please get in touch with if you have questions that you need to have answered… Everything is either an opportunity to grow or an obstacle to keep you Away from growing, My powerful abilities are just what you need to achieve Clarity and peace of mind.

Provide timelines, Fast typeist
If you are seeking the truth Contact me now
I does not sugar coat, I will tell you it exactly how it is.
Latest 25 Of 4,185 Reviews
---
Anonymous
August 18, 2019
She is en pointe and caring.
---
Anonymous
August 18, 2019
Amazing ?????????
---
Anonymous
August 18, 2019
Thank you!
---
Anonymous
August 17, 2019
SS is always so positive for my situation. I hope her prediction can come true
---
Anonymous
August 16, 2019
it's my first reading with her, I'm very keen to see how everything unfolds..she is definitely blessing..thank you so much SS for your words of comfort in my situation..will definitely be in touch..Bless!
---
Thanks for the guidance, felt much better! Waiting for predictions to come true!
---
Thanks so much for clarifying
---
Anonymous
August 15, 2019
She was cute and knew everything
---
Anonymous
August 15, 2019
Love Ss, I hope all her Prediction can come true!!
---
---
Anonymous
August 15, 2019
Great reading fast !
---
---
Anonymous
August 14, 2019
Very accurate read!
---
She is perfectly as always
---
Anonymous
August 13, 2019
Clear, direct, smooth, it feels very real and natural. It feel very special soul connecting deeply into your innerbeing
---
---
Anonymous
August 12, 2019
Thank you, SS! Thank you for your patience and caring for me , I hope your prediction will come true.
---
Anonymous
August 11, 2019
Waiting my prediction to come true!
---
Anonymous
August 10, 2019
She is truly phenomenal and beautiful in every way, xxx
---
---
I hope your prediction will come true. Great reading
---
---
I will have a sound dream after I talked to her
---
MY SECOND READING WITH THIS AMAZING PERSON. SHE IS HIGHLY TALENTED AND KNOWLEDGEABLE. SHE IS VERY KIND AND SWEET. SHE PROVIDES GREAT DETAIL AND TYPES VERY FAST. DOES NOT WASTE ANY TIME! BEST READER!!!! MUST USE!
---
I HAVE HAD HUNDREDS OF READINGS IN MY LIFE. NEVER HAVE I HAD SUCH AN AMAZING READING. I AM MIND BLOWN. I CANT STOP CRYING. THIS PERSON IS STUNNINGLY TALENTED. WOW WOW WOW. THIS PERSON IS EXTREMELY GOOD. SO SWEET AND GENUINE TOO. IM SHOCKED.
---