Spirit Speaks
Expert In Astrology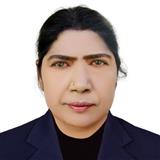 ---
$16.99/minute
$8.50/minute
3 Free Minutes + 50% Off Rest Of First Session With Spirit Speaks
Limited Time & New Clients Only! (Limited To $50)
About Me

! Welcome to Spirit Speaks !


My gift is connecting easily to cosmic energy from all levels and dimensions of the universe I intuit from the vast goodness that is our universe, very specific information for each individual in need. I happily give guidance in the arenas of love and relationships as well as business and wealth, You need nothing less than the TRUTH to your concerns and questions. You deserve a honest Reading. I have helped many people realize the answers they need.


May be there is something bugging you that you want clarity on? I enjoy being open and friendly and keeping myself in a loving and receptive state Well then I am here to give a helping hand


I am also very Empathic which allows me to feel what another feels in the very core of their soul. I provide fast readings. On Love&Relationship, Life choices, Health, Money and Career. My talents are best used by those who have questions that they want answered and by those who are willing to receive advice on how they can actively make their life a more enjoyable experience.



Education


-






I Directly focus to show you a higher perspective as to why your life is the way it is.



I works with a wide variety of tools to help get to the root of your life issues.



My Readings are unique as each individual and focus on Solving problem



As a relay medium, I channels voices from the past to speak to the Soul.



I also provide healing of the situation through intercessory prayer.



Clarity is the keyword to making your dreams Reality.


Qualifications
As a Clairvoyant and Clairaudent , I sees images and hears information from guides and angels, I get straight to the truth on how someone is thinking or feeling about another person to help you understand the situation with Clarity, Please get in touch with if you have questions that you need to have answered… Everything is either an opportunity to grow or an obstacle to keep you Away from growing, My powerful abilities are just what you need to achieve Clarity and peace of mind.

Provide timelines, Fast typeist
If you are seeking the truth Contact me now
I does not sugar coat, I will tell you it exactly how it is.
Latest 25 Of 4,366 Reviews
---
SS was so clear. She gave me so much hope on a dark night. I am keeping my energy open to all of her suggestions
---
Anonymous
December 6, 2019
Always amazing and great guidance to comfort the heart. Thank You so much.
---
Anonymous
December 5, 2019
Wonderful session!!! Was my first time and honestly she listened and did some digging and she was spot on with everything. And I love the fact that she said she will say a prayer for me and my situation!!!!
---
JasmineDana
December 5, 2019
SS still stands by her predictions. I'm still doubtful, I hope they come true. She says me and my POI will be together soon x
---
Anonymous
December 4, 2019
I lover her prayers i need them so much right now
---
Anonymous
December 3, 2019
Got cut due to funds but SS is amazing, has described the situation as it is and gave me hope. I hope her predictions do come true.
---
Anonymous
December 3, 2019
For some reason I trust her so much. She's just amazing I don't know how to explain. Waiting for her prediction to come true. Thank you SS for your kind words and giving me faith xoxo
---
PKP12877
December 2, 2019
She is always an guardian angel for me she keeps my mind at ease and believe
---
I have come to her since Oct and while back then I thought the timelines adn predictions were miles away, they have all slowly been coming true. Communication from my POI, he and I seeing eachother and finally reconcillation by the end of the year. Fingers crossed this is 'the' month for him and I to be back together. so far she has been spot on. will be back for an update as well.
---
Anonymous
November 28, 2019
interesting
---
Anonymous
November 27, 2019
odd reading will need to investigate this
---
JasmineDana
November 27, 2019
SS is very form in her predictions. I continue to be very unsure they will come true. But she is very on point with how the POI is acting. I will update when things come to pass x
---
Anonymous
November 27, 2019
She is amazing. Her prediction keep coming true since this April. Thank you
---
Anonymous
November 27, 2019
Reassuring
---
Anonymous
November 25, 2019
I saved an older reading so I can go back and rate it once things come to pass. She has been very accurate so far - I almost cant imagine her predictions to come true - but it also matches my nudges from the non-physical to go in a certain direction. I feel lost right now where I stuck my neck out, she re-assures me all on track. AND she is the best, very compassionate and 'gets' it.
---
JasmineDana
November 25, 2019
SS still stands by her prediction. It was very detailed x
---
PKP12877
November 25, 2019
thanks alot to ease my mind and always keep me hope
---
Anonymous
November 20, 2019
Excellent reading!!!
---
Anonymous
November 20, 2019
It's been a pleasure speaking with SS. She is so insightful, her readings are great. Thank you.
---
Anonymous
November 20, 2019
Out of all the advisors and spiritual ppl l spoke to, this first session gave me hope more than anything. I'm in tears right now with how she handled telling me what to do and expect. I am very grateful to her. Thank you so much!
---
JasmineDana
November 19, 2019
She still stand by her prediction. I am so emotional with the situation at the moment. If her prediction happens as she says she truly has sight, as I can't believe it at present, but trying to be positive x
---
Anonymous
November 18, 2019
Very accurate! Looking forward for predictions to come to a pass
---
Anonymous
November 17, 2019
Amazing person
---
Anonymous
November 17, 2019
thank you for helping me I trust your gift and accuracy.
---
PKP12877
November 16, 2019
thank you so mmuch as you always ease my mind
---